Almost everyone uses language, so inevitably almost everyone thinks they are an expert in it. I don't consider myself an expert, though most of my work requires at least language competence and sometimes actual skill, but I do follow the blogs featured on this feeds page.
(If you are wondering where the translation-related feeds have all gone, I have put them on their own page.)
Most of the blogs represented here are in English, most of the time, but don't be surprised to find other languages used. Go with the flow – I occasionally find myself pleasantly surprised at how much I can grasp in languages I have never seen before.
Language On the Net
Tweet from Igor Denisov: LOST IN TRANSLATION New park near the Kremlin. Red sausage ( or Red intestinal – 红肠 ) instead of Red Square 红场 Photo credit: Zhou Guangjun pic.twitter.com/OVWZTHTWwu — Igor Denisov (@Igor_Denisov) September 13, 2017 красная площадь ("Red Square") Red Square hóng cháng 红肠 ("intestines") — should be Hóng chǎng 红场 ("Red Square") Red to the core! … [Link]
By itself, the phrase "xuéxí lù shàng 学习路上" means "on the path / way / road" of learning. However, when you see it in large characters at the top of a lavish website devoted to the life and works of President Xi Jinping, you cannot help but think that it also punningly conveys another meaning.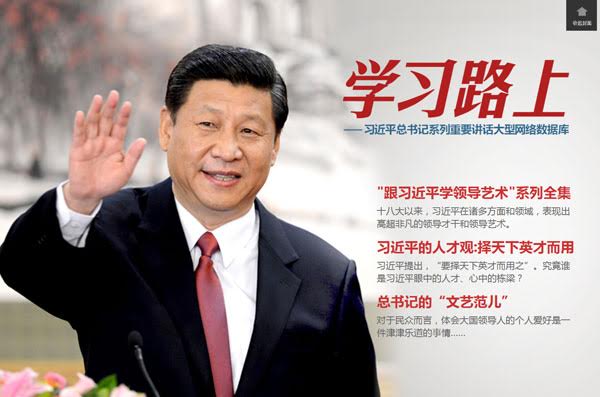 Another way to parse the … [Link]
A heady way to say leftovers Mom, I'm sick of leftovers. Don't think of them as leftovers but as a "dinner reprise".
[Link]
The marvellous New Zealand-born opera soprano Kiri Te Kanawa announced that she has now retired from performance. Talking to the BBC about it this morning, she said of her voice: "It's in the was." It's not a foreignism (she's a native speaker of English, not Maori). It was an on-the-fly playful way to say "It's something that should henceforth be … [Link]
Archive
19 Feb 2018 18 Feb 2018 17 Feb 2018 16 Feb 2018 15 Feb 2018 14 Feb 2018 13 Feb 2018 12 Feb 2018 11 Feb 2018 10 Feb 2018 09 Feb 2018 08 Feb 2018 07 Feb 2018 06 Feb 2018 05 Feb 2018 04 Feb 2018 03 Feb 2018 02 Feb 2018 01 Feb 2018 31 Jan 2018 30 Jan 2018 29 Jan 2018 28 Jan 2018 27 Jan 2018 26 Jan 2018 25 Jan 2018 24 Jan 2018 23 Jan 2018 22 Jan 2018 21 Jan 2018 20 Jan 2018