Almost everyone uses language, so inevitably almost everyone thinks they are an expert in it. I don't consider myself an expert, though most of my work requires at least language competence and sometimes actual skill, but I do follow the blogs featured on this feeds page.
(If you are wondering where the translation-related feeds have all gone, I have put them on their own page.)
Most of the blogs represented here are in English, most of the time, but don't be surprised to find other languages used. Go with the flow – I occasionally find myself pleasantly surprised at how much I can grasp in languages I have never seen before.
Language On the Net
Today You Don't Say relocates to a new Web address and new software. You will be able to find it at http://www.baltimoresun.com/news/la~ where … [Link]
There was a mild dustup today on the Internet over, of all things, spelling.The rhubarb started when Anne Trubek flung down the gauntlet with a suggestion in Wi … [Link]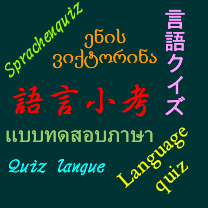 Here's a recording in a mystery language. Can you identify the language, and do you know where it's spoken? [Link]
When French-speaking photographers want people to smile, they might say Le petit oiseau va sortir (The little bird is going to come out) or Souriez! (smile), or might ask them to say pepsi! or ouistiti! (marmoset), just as English-speaking photographer get people to smile by asking them to say "Cheese!" The word ouistiti [ˈwistiti] means marmoset in French, and is … [Link]
A couple of items I found while scanning my FB feed this morning (I generally do so once a day, which my younger acquaintances find hilarious): 1) Malta's own colourful 18th century expletives: In the 17th and 18th century, people used to report their neighbours to the Inquisitor for any behaviour they deemed went against the Catholic religion. Blasphemy was … [Link]
This is another of those things that makes me remember why I got into historical linguistics; Lameen Souag posts about a wonderful resource that's finally online: A key document in Native American philology which has been circulating in samizdat form for decades is finally online and searchable: the multi-authored Comparative Siouan Dictionary (as noted by Guillaume Jacques). Named for the … [Link]
UPDATE: We've raised $1,560 this week. From Goofus, Lauren, and I, thank you so much for all of your help, you've gotten us out of the woods on this. I've taken down the Paypal donate button. Hey everyone. So earlier this year, we raised some money to help pay for some of the medical costs of getting two kitty sisters … [Link]
My pal Beth Wodzinski asked for a vegetarian chili recipe with no onions or garlic (due to an allium sensitvity), afterI posted my award-winning chili recipe. So here is one! Vegetarian chili I just made up right now but is probably great Serves 4-6 1 red bell pepper 1 green bell pepper 1 tbsp red New Mexican chile powder* 1 … [Link]
When a girl sleeps with a guy once and he moves in and you can never be rid of him He's such a stage four clinger, we hooked up once and now he's been at my place for 2 months.
[Link]
Verb: the act of showing one's most ornate materials (i.e. Cars, jewels, clothes, weave, new nails) once said person comes into money, expected or unexpected. Damn, Lexo been rich rolling like a mutha since she hit that lotto!
[Link]
'Adimpleate' reappears after two centuries of disuse. [Link]
When inanimate objects could be blamed for deaths, 'deodands' were invoked. [Link]
Below is a guest post by Jason Merchant. With the eyes of the world on the developments in Greece this week, the exact form of the question that will be put to Greek voters this coming Sunday, 5 July, in the referendum that Prime Minister Tsipras announced this past weekend is of no small importance, and almost every commentator in … [Link]
Jackie and Mimi, Toni Tan's daughters, spotted two interesting products at the Asian supermarket near their home.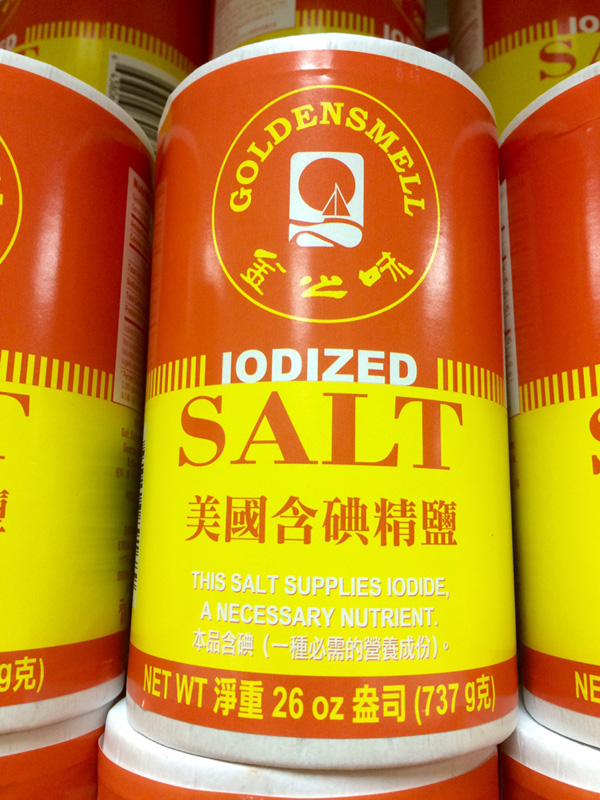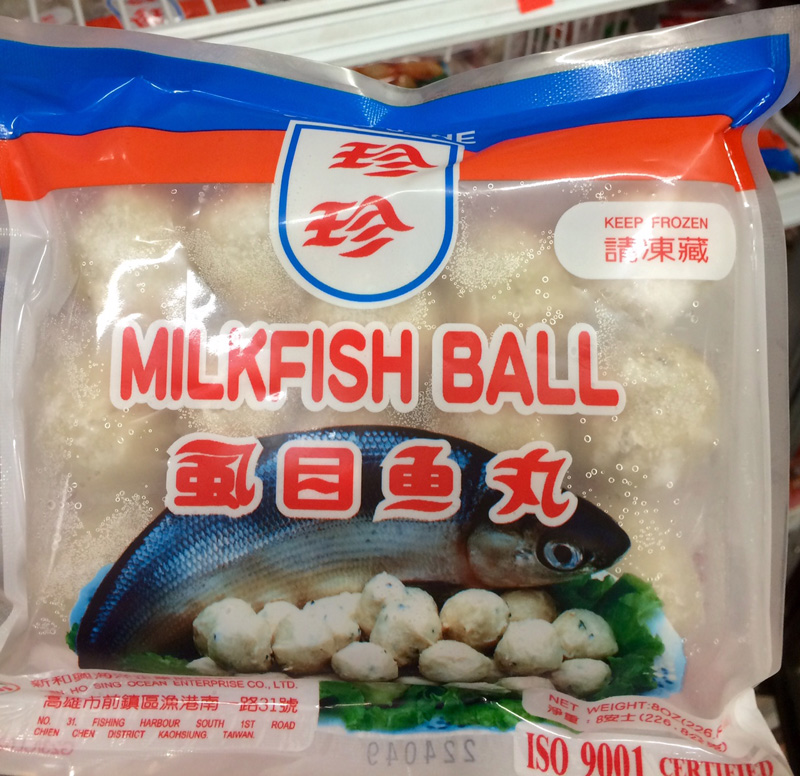 The operative readings on the respective packages are: jīnzhīwèi 金之味 ("golden taste") shīmùyúwán 虱目鱼丸 (lit., "louse / cootie eye fish ball") The glitch with the first translation is due to the wrong choice among the various meanings of wèi 味 ("flavor; taste; smell; … [Link]
The latest additions to the OED Online includes an entry for kryptonite. Definition: In the fictional world of the comic book hero Superman: a substance that renders Superman weak and powerless. Hence in figurative or allusive use: something that can weaken or damage a particular person or thing; an Achilles heel. And the dictionary includes the following note: Kryptonite is … [Link]
Not really. The word parbunkells got a flurry of press coverage starting a few days ago, such as this piece from Popular Mechanics. Artist Julia Weist rented a billboard in Queens to feature the word, claiming that it was a forgotten seventeenth-century word that did not appear on the internet. Gizmodo declared the word to be "dead to the digital … [Link]
Peter Kuskie and Maria Regalado are students at Hillsboro High in Oregon and are on track to receive a new bilingual seal on their diplomas. (Photo: Monica Campbell) Read this post from Monica Campbell. Or listen to the podcast above. Let's take a trip back to September 1995, when Republican presidential candidate Bob Dole was talking about education on the campaign … [Link]
A tense moment during a game of "Mafia" in Kiev, Ukraine. (Photo courtesy of the English Mafia Club of Kiev) Read this post from Alina Simone. Or listen to the podcast above. The storytelling parlor game "Mafia" crosses borders, transcends culture and bridges the language divide in ways you'd never expect. There are no game boards or joysticks involved in Mafia … [Link]
Archive
30 Jun 2015 29 Jun 2015 28 Jun 2015 27 Jun 2015 26 Jun 2015 25 Jun 2015 24 Jun 2015 23 Jun 2015 22 Jun 2015 21 Jun 2015 20 Jun 2015 19 Jun 2015 18 Jun 2015 17 Jun 2015 16 Jun 2015 15 Jun 2015 14 Jun 2015 13 Jun 2015 12 Jun 2015 11 Jun 2015 10 Jun 2015 09 Jun 2015 08 Jun 2015 07 Jun 2015 06 Jun 2015 05 Jun 2015 04 Jun 2015 03 Jun 2015 02 Jun 2015 01 Jun 2015 31 May 2015 30 May 2015