Almost everyone uses language, so inevitably almost everyone thinks they are an expert in it. I don't consider myself an expert, though most of my work requires at least language competence and sometimes actual skill, but I do follow the blogs featured on this feeds page.
(If you are wondering where the translation-related feeds have all gone, I have put them on their own page.)
Most of the blogs represented here are in English, most of the time, but don't be surprised to find other languages used. Go with the flow – I occasionally find myself pleasantly surprised at how much I can grasp in languages I have never seen before.
Language On the Net
Today You Don't Say relocates to a new Web address and new software. You will be able to find it at http://www.baltimoresun.com/news/la~ where … [Link]
There was a mild dustup today on the Internet over, of all things, spelling.The rhubarb started when Anne Trubek flung down the gauntlet with a suggestion in Wi … [Link]
The act of deliberately misspelling or otherwise altering a forbidden word (typically profanity) so it isn't blocked by whatever filter that would usually censor it. Forum Post: fvck u allReply: Nice censor dodge.
[Link]
A condom. An umbrella for your penis preventing the cum outside. Amy: Do you have the protection?Ben: A cumbrella? Yeah I've already put it on.
[Link]
Last week Tim Parks posted in the New York Review of Books Blog on the need, or rather lack thereof, for formal reference citations in scholarly literature. Parks contends that with the advent of the internet and databases like Project Gutenberg, there is no longer a need for footnotes that give the source of information. Everything is simply a few … [Link]
Gretchen McCulloch has a nice post on how to rhyme in sign language over at Slate's Lexicon Valley blog. Of particular note is this video: More generally, this falls under the category of "how to translate poetry." Whether the target language is spoken or signed, the same basic issue arises: How do you translate verse while remaining true to the … [Link]
So three years ago, I had an op-ed in the Philly Inquirer on St. Patrick's Day. It's about my family, and the movie Hunger. I'm pretty proud of it. (Linking to it on my blog and not the Inky, because it seems to appear and disappear there.) Happy St. Patrick's Day, and slainte! [Link]
Aside from the logo, the Talk Wordy to Me redesign is complete. I've added a page with information about my editing services and another with links to fiction I have written (not much at the moment but that will change!). I built the blog in my first WordPress self-install (it used to be hosted on WordPress.com) with the Genesis Framework … [Link]
We know 'set one's cap at'. But whose cap? Where? When? [Link]
With 'porphyrogeniture', Prince Charles would get the push. [Link]
In Welsh and Cornish the usual word for good is da [daː], while in the other Celtic languages words for good are: Breton – mat [maːt˺], Irish – maith [mˠa(ɪ)(h)], Manx – mie [maɪ], and Scottish Gaelic – math [ma]. I've wondered for a while whether there were cognates in Welsh and Cornish for these words. Last week I found … [Link]
Here's a recording in a mystery language. Can you identify the language, and do you know where it's spoken?
Share [Link]
Illustration from a 1905 edition of Grimms' Fairy Tales. The dwarfs warn Snow White not to accept anything from strangers. (Illustration: Franz Jüttner, uploaded to Wikimedia Commins by Andreas Praefcke )Cinderella, Snow White, Sleeping Beauty… they are some of the best-known stories of our time. But how well do we really know these and other fairy tales collected by the Brothers … [Link]
Photo: andrea via Flickr Here's a guest post from Nina Porzucki. Two translators on a ship are talking. "Can you swim?" asks one "No" says the other, "but I can shout for help in nine languages." Okay, not the best joke, and even though translation won't exactly save you from drowning it is something that is all around us and that … [Link]
Fans of American football (and, really, all Americans, because you can't escape football in the news even if you don't care about it) are familiar with the use of the word "bowl" in stadium names, the most famous being the Rose Bowl. It makes sense, because such stadiums are shaped more or less like bowls, but it's not so obvious … [Link]
Philologos at the Forward has a fine column on a long-forgotten dialect: Recently, as Scotland's independence vote began to loom large in the media, someone asked me if I had ever heard of Scots Yiddish. "I canna say that I have," I answered, only to be told that there was an entire chapter on the subject in David Daiches's autobiographical … [Link]
Tom Mazanec sent in the following ad that he saw in a Guangzhou (China) apartment complex: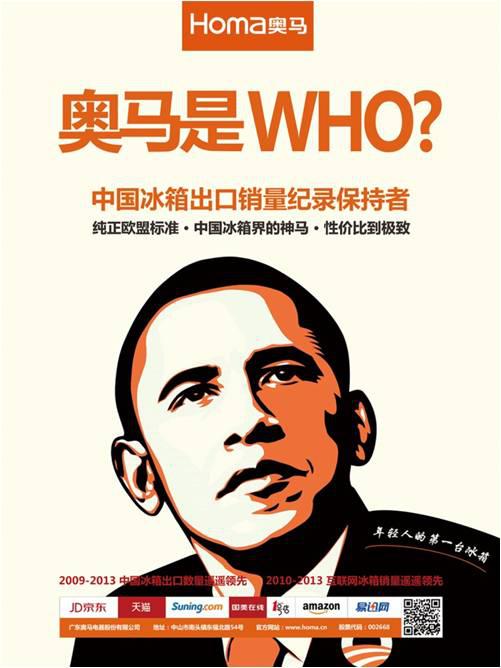 I'll transcribe and translate all the main parts of the ad: Àomǎ shì WHO? 奥马是WHO? ("Who is Homa?") Never mind that Àomǎ 奥马 is often used as a sinographic transcription for "Omar", "Omagh" (place name in Northern Ireland), "Alma" (place name in Malaysia), etc.; … [Link]
From C.M., a sign in the Sydney, Australia, suburb of Waterloo: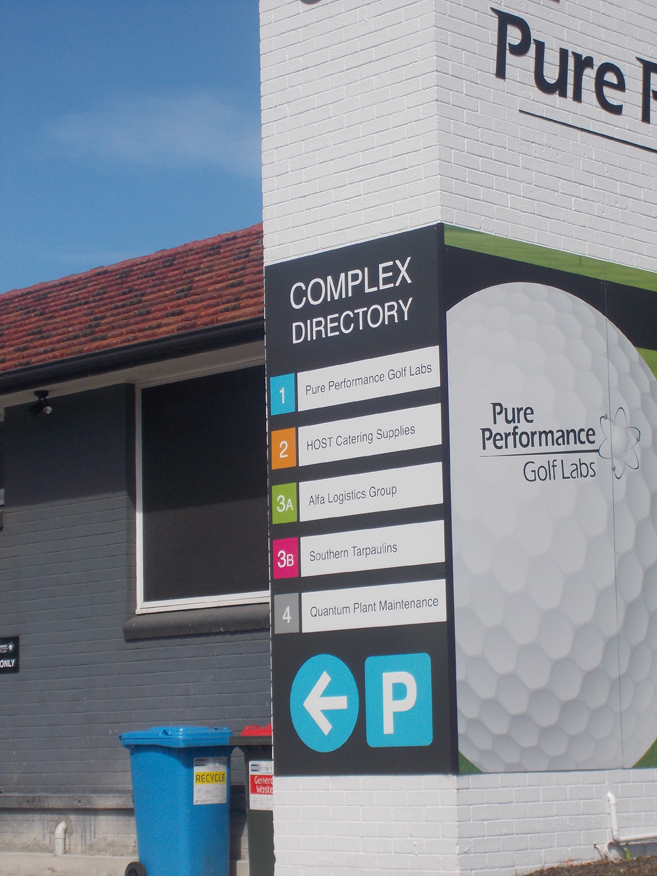 [Link]
Archive
22 Sep 2014 21 Sep 2014 20 Sep 2014 19 Sep 2014 18 Sep 2014 17 Sep 2014 16 Sep 2014 15 Sep 2014 14 Sep 2014 13 Sep 2014 12 Sep 2014 11 Sep 2014 10 Sep 2014 09 Sep 2014 08 Sep 2014 07 Sep 2014 06 Sep 2014 05 Sep 2014 04 Sep 2014 03 Sep 2014 02 Sep 2014 01 Sep 2014 31 Aug 2014 30 Aug 2014 29 Aug 2014 28 Aug 2014 27 Aug 2014 26 Aug 2014 25 Aug 2014 24 Aug 2014