Almost everyone uses language, so inevitably almost everyone thinks they are an expert in it. I don't consider myself an expert, though most of my work requires at least language competence and sometimes actual skill, but I do follow the blogs featured on this feeds page.
(If you are wondering where the translation-related feeds have all gone, I have put them on their own page.)
Most of the blogs represented here are in English, most of the time, but don't be surprised to find other languages used. Go with the flow – I occasionally find myself pleasantly surprised at how much I can grasp in languages I have never seen before.
Language On the Net
when your dog hears something and its ears go up and get all stiff "What was that sound?" "Idk, but Spike heard it too, he's got an ear boner."
[Link]
An Alzheimer's Purchase is when you buy something online that takes so long to be delivered, you forgot you ordered it in the first place. Girl: You like my necklace? Boy: That's very nice! Where did it come from? Girl: I bought it online, but it took so long to get here, I forgot about it. Boy: Nice Alzheimer's Purchase! … [Link]
When we say someone is shrewd, we are saying that they are clever, astute, and exhibit a practical intelligence and insight, but this was not always so. Some seven hundred years ago, a shrewd person was an evil or malicious one. [Link]
Robots are a staple of science fiction and increasingly an important part of life in our present-day world. The word comes from the Czech robota, a word literally meaning forced labor, but which is also used figuratively to mean drudgery, hard work. Robota has cognates in several Slavic languages, and the use of robot in English to refer to the … [Link]
The word quixotic (/kwɪkˈsɒtɪk/) has come up a number of times in books I've been reading recently, and though I sort know what it means, I wasn't sure, so I thought I'd find out. According to the QED, quixotic means: – Of an action, attribute, idea, etc.: characteristic of or appropriate to Don Quixote; demonstrating or motivated by exaggerated notions … [Link]
I've decided to learn Dutch this month and want to see how much I can learn in a month. I haven't learnt any Dutch before, but can understand it a bit as I speak English and German. I'm using online resources, including courses on Babbel and any others I can find. I will also be listening to Dutch radio and … [Link]
At 68, Wang Yufang says Mandarin is not necessary in her daily life. Her neighbors speak the Chongming dialect, as do the vendors at the local market, and the island's bus drivers. (photo/Ruth Morris)Here's a guest post from Shanghai-based reporter Ruth Morris… It has four tones, strange 'measure words' and thousands of characters to memorize. So for English-speakers, Mandarin can be … [Link]
The children of migrant workers are taught Mandarin at a school in Shanghai. Many speak a regional dialect at home, and some don't speak Mandarin at all when they arrive for the first day of class. (Photo/Ruth Morris)Here's a guest post from Shanghai-based reporter Ruth Morris… As it stands, Mandarin is the language of government, commerce and pop songs in China. … [Link]
In addition to reading my way through Russian literature, I'm also sampling European authors who had an influence on Russian writers, which gives me a chance to acquaint myself with some important authors who had been only names to me. One such is Balzac, who was omnipresent in the 1830s and 1840s but who I'd never read. I decided to … [Link]
From popsci.com: Data interpreter/designer Terrence Fradet created this lovely interpretation of colors through the filter of language. At the Fathom Information Design site, he has a more expansive history on color and language, but this is a short version. Some languages explain the entire color spectrum in two or three words–eschewing everything except maybe "light" or "dark"–while others might classify … [Link]
The site's been a bit of a wreck visually lately. I've been working on a redesign. Hope to have the mess cleaned up soon! [Link]
I liked my first Booker's bourbon box cacti planter (see previous post) so much that I made a second one, this time with even more succulents!
[Link]
Yesterday afternoon, UC San Diego Linguistics grad student Amanda Ritchart presented her research (joint with Amalia Arvaniti) on the use and realization of uptalk in Southern California English at the 166th Acoustical Society of America meeting. This work is profiled in the ASA's press room, and has thus far received a fair amount of attention. You can hear and/or read … [Link]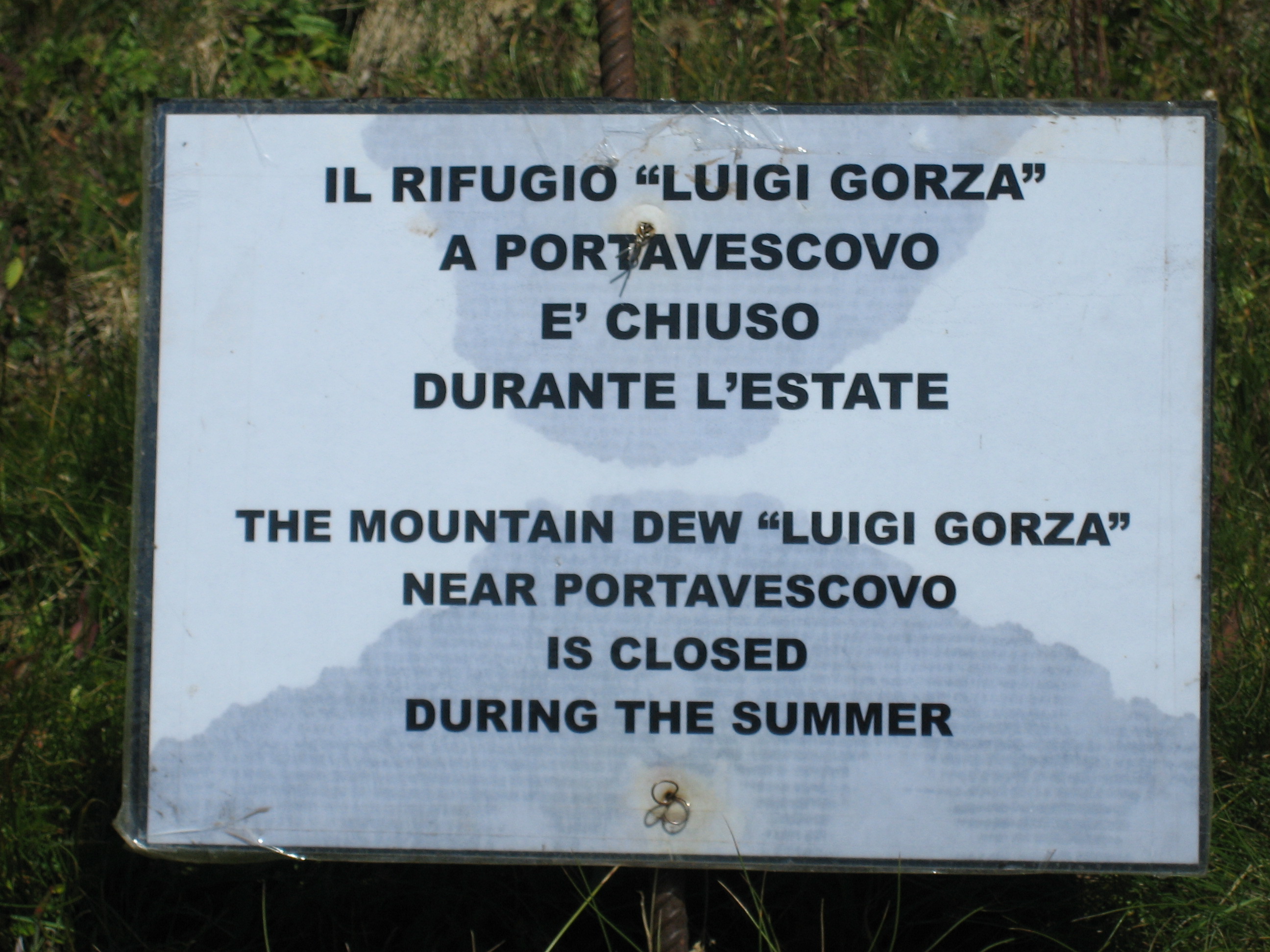 It is not just the disaster of Chinese-English translation that provides us with source material for the huge fund of hilariously inappropriate texts that we tag with Lost in Translation here on Language Log. Spanish provides them too. And here is one from Italian. What could possibly be the explanation for a failure as gross as translating RIFUGIO ("refuge") by the … [Link]
A 'feghoot' is a tall tale in an SF context, ending with a terrible pun. [Link]
Why is there no 'u' in 'honorary' in British English? [Link]
Today You Don't Say relocates to a new Web address and new software. You will be able to find it at http://www.baltimoresun.com/news/la~ where … [Link]
There was a mild dustup today on the Internet over, of all things, spelling.The rhubarb started when Anne Trubek flung down the gauntlet with a suggestion in Wi … [Link]
Archive
06 Dec 2013 05 Dec 2013 04 Dec 2013 03 Dec 2013 02 Dec 2013 01 Dec 2013 30 Nov 2013 29 Nov 2013 28 Nov 2013 27 Nov 2013 26 Nov 2013 25 Nov 2013 24 Nov 2013 23 Nov 2013 22 Nov 2013 21 Nov 2013 20 Nov 2013 19 Nov 2013 18 Nov 2013 17 Nov 2013 16 Nov 2013 15 Nov 2013 14 Nov 2013 13 Nov 2013 12 Nov 2013 11 Nov 2013 10 Nov 2013 09 Nov 2013 08 Nov 2013 07 Nov 2013 06 Nov 2013