Almost everyone uses language, so inevitably almost everyone thinks they are an expert in it. I don't consider myself an expert, though most of my work requires at least language competence and sometimes actual skill, but I do follow the blogs featured on this feeds page.
(If you are wondering where the translation-related feeds have all gone, I have put them on their own page.)
Most of the blogs represented here are in English, most of the time, but don't be surprised to find other languages used. Go with the flow – I occasionally find myself pleasantly surprised at how much I can grasp in languages I have never seen before.
Language On the Net
Trigger warnings have been a focus of some rather highly charged discussion at universities across North America lately. A trigger warning is a notice posted at the beginning of material, such as that depicting rape or violence, that may act as a catalyst or trigger for those suffering post-traumatic stress, so that they can mentally prepare themselves to view the … [Link]
If you're not familiar with McSweeney's Internet Tendency, you should be. This particular column takes on the passive voice and other modes of ambiguous grammar. I particularly like the "past exonerative tense." [Discuss this post] [Tip o' the hat to Matt Sergi for pointing this one out to me.] [Link]
OK so by now you have probably heard about the 14-year-old in Irving, Texas, who was arrested cause he is a fucking genius who built a goddamn clock out of circuit boards and wanted his teachers to be proud of him but instead they were racist at him and he got hauled off by the fucking cops WHO ALSO THINK … [Link]
UPDATE: We've raised $1,560 this week. From Goofus, Lauren, and I, thank you so much for all of your help, you've gotten us out of the woods on this. I've taken down the Paypal donate button. Hey everyone. So earlier this year, we raised some money to help pay for some of the medical costs of getting two kitty sisters … [Link]
A story connects 'gibberish' with an ancient Arabic writer. [Link]
It's not the Inuit who have lots of words for snow but the Scots and English. [Link]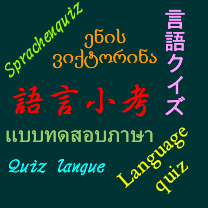 Here's a recording in a mystery language. Can you identify the language, and do you know where it's spoken? [Link]
People who make language learning apps, online language courses and similar sometimes contact me asking me to review their apps/courses, and to link to them / promote them on Omniglot. This is often in exchange for free use of their courses for a certain period. This is exactly the kind of thing I hoped might happen when I set up … [Link]
I was looking up something else in my American Heritage Dictionary when my eye fell on this entry: wight2 (wīt) adj. Archaic Valorous; brave. [Middle English < Old Norse vīgt, neuter of vīgr, able to fight; see weik-3 in the Appendix of Indo-European roots.] My first thought was "That's odd, I've never heard of such a word." Immediately following came the thought "Why is such an odd word in the AHD? How did it survive the culling that takes place for every new edition?" I will probably never get an answer to that question (I'm guessing some highly placed editor simply liked the word and couldn't bear to let it go), but of course I went straight to the OED (entry from 1924), where the earliest citations are from c1275 (▸?a1200) (Laȝamon Brut l. 10658 "Fif and twenti þusend. whitere monnen") and the latest is from 1858 (W. Morris Def. Guenevere 108 "They ought to sing of him who was as wight As Launcelot or Wade"), by which time I presume it was long out of living use. At any rate, I probably wouldn't have posted about it if I hadn't scrolled to the end of the entry and found this: wight-wapping adj. [wap v.1] moving rapidly, or characterized by such movement. 1830 Scott Ayrshire Trag. i. 1, The weaver shall find room At the wight-wapping loom. "Wight-wapping": what a wonderful word! It sounds like something Bugs Bunny Elmer Fudd would say. Bring it back, say I—we'll get 'em all back! > [Link]
As I wrote here, for me, the gold standard of films about childhood has long been Abbas Kiarostami's Where Is the Friend's Home?, so I was pleased to find this Poemas del río Wang post (which I apparently missed back in 2009) which explains that the movie's title is taken from a poem by Sohrab Sepehri, quotes the poem in … [Link]
On June 9, 2012, Clement Larrive wrote: I stumbled upon this sign while on a trip from Wuhan, Hubei to Shanghai. Do you have any idea about what it really means ?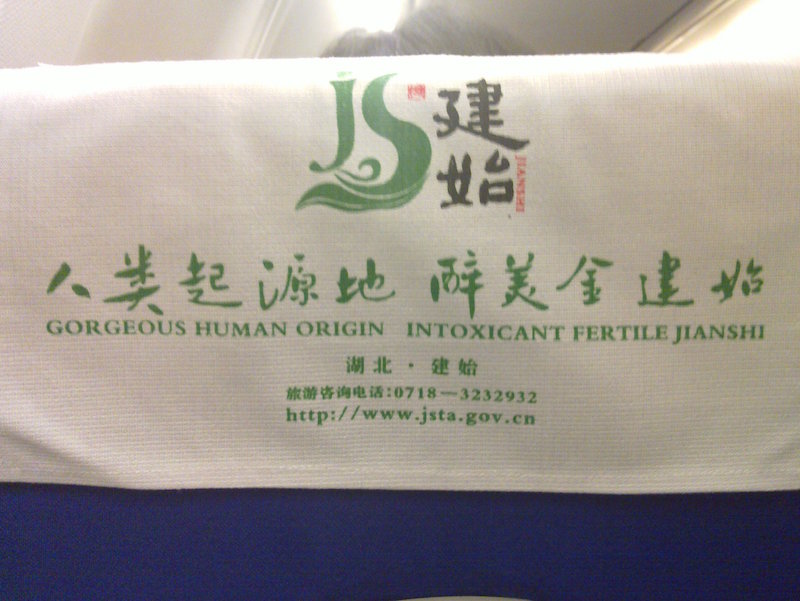 I apologize for letting this interesting query get lost in my bloated inbox for such an unconscionably long time, but am very happy that — by chance on … [Link]
Initially baffled by this BBC headline. Thought "ship" was a noun and "rolls" a verb. pic.twitter.com/otnLWElvui — Ralph Harrington (@ralphharrington) October 3, 2015 [h/t Ian Preston] [Link]
Today You Don't Say relocates to a new Web address and new software. You will be able to find it at http://www.baltimoresun.com/news/la~ where … [Link]
There was a mild dustup today on the Internet over, of all things, spelling.The rhubarb started when Anne Trubek flung down the gauntlet with a suggestion in Wi … [Link]
An idiom for masturbation. Typically used for males who are "backed up" that can't get their mind off of sex and therefore cannot focus. Dude I can't think straight right now, all these females in leggings are messing with my head. I need to go home and drain the poison".
[Link]
Accidental explosive diarrhea caused by consuming a dairy product by a lactose intolerant person. – Yo Bob, where did you go? We searched everywhere for you at the party. – I had to change my pants man, had a little lactcident after downing two White Russians.
[Link]
Peter Kuskie and Maria Regalado are students at Hillsboro High in Oregon and are on track to receive a new bilingual seal on their diplomas. (Photo: Monica Campbell) Read this post from Monica Campbell. Or listen to the podcast above. Let's take a trip back to September 1995, when Republican presidential candidate Bob Dole was talking about education on the campaign … [Link]
A tense moment during a game of "Mafia" in Kiev, Ukraine. (Photo courtesy of the English Mafia Club of Kiev) Read this post from Alina Simone. Or listen to the podcast above. The storytelling parlor game "Mafia" crosses borders, transcends culture and bridges the language divide in ways you'd never expect. There are no game boards or joysticks involved in Mafia … [Link]
Archive
04 Oct 2015 03 Oct 2015 02 Oct 2015 01 Oct 2015 30 Sep 2015 29 Sep 2015 28 Sep 2015 27 Sep 2015 26 Sep 2015 25 Sep 2015 24 Sep 2015 23 Sep 2015 22 Sep 2015 21 Sep 2015 20 Sep 2015 19 Sep 2015 18 Sep 2015 17 Sep 2015 16 Sep 2015 15 Sep 2015 14 Sep 2015 13 Sep 2015 12 Sep 2015 11 Sep 2015 10 Sep 2015 09 Sep 2015 08 Sep 2015 07 Sep 2015 06 Sep 2015 05 Sep 2015 04 Sep 2015