Anyone who works as a freelancer these days has to be at least a bit familiar with techie things. But it isn't just that. When I was a kid and those vaguely SF puppet shows were on the television and all the other kids wanted to be Greg Gogetem or Steve Savetheuniverse, I wanted to be the guy in a white coat and glasses called Doc or Brains. Here are some technology-related feeds I find useful and/or entertaining.
Join the protest to save Net Neutrality! [Link]
[Link]
There's a new use for sperm – delivering cancer drugs to tumours of the female reproductive tract. This targeted approach may avoid the side effects of chemo [Link]
Hyperbole and misinformation followed the US decision to end net neutrality. It's important to know what's really at stake, says Aaron Mak [Link]
How do you automate the scheduling of a script/application launching (or any kind of file opening)?macOS provides at least two solutions when it comes to scheduling file opening and application launching. One is the "open file alert" thing in Calendar and the other is launchd.If you don't need to automate the creation of open file alerts and have no problem … [Link]
I like TextEdit because it is a simple RTF editor that yet offers a number of cool word processing features. Only one thing that it doesn't have is one of those "distraction free" modes where not only do you work full screen, but you also have nice margins around the screen.Well, it was trivial enough to emulate that with TextEdit … [Link]
He's a miner now! [Link]
The spoiler-free Force is strong with this one! [Link]
Software development is a dynamic field. New programming languages, frameworks and technologies can emerge, become popular, and then fade away in the course of a few years. Developers need to constantly be learning new skills to stay relevant. At Coding Dojo, we're continually evaluating which programming languages are in high demand from employers so we can prepare our students to … [Link]
Every day, the ProgrammableWeb team is busy, updating its three primary directories for APIs, clients (language-specific libraries or SDKs for consuming or providing APIs), and source code samples.
[Link]
An anonymous reader quotes CNN: A power outage at the world's busiest airport left thousands of passengers stranded in dark terminals and in planes sitting on the tarmac, amid a nationwide ground stop. Incoming and outgoing flights at Atlanta's Hartsfield-Jackson International Airport were halted indefinitely as crews worked to restore power, leading to hundreds of flight delays and cancellations. Atlanta … [Link]
"Google's annual list of the most popular searches is here, offering a peek into what people are really thinking about," writes CNN. An anonymous reader quotes their report: This year, you wanted to know more about one of the most powerful storms on record, the devastating Hurricane Irma. But you were also curious about [hip hop artist] Cardi B. and … [Link]
Sorry not to be in regular blogging mode at the moment. Here's a video of our evidence session to parliament, where they are running an inquiry into research integrity. I think clinical trials are the best possible way to approach this issue. Lots of things in "research integrity" are hard to capture in hard logical […] [Link]
Here's a paper, and associated website, that we launch today: we have assessed, and then ranked, all the biggest drug companies in the world, to compare their public commitments on trials transparency. Regular readers will be familiar with this ongoing battle. In medicine we use the results of clinical trials to make informed treatments about […] [Link]
Rose McGowan is not interested in your symbolic protests, Hollywood. On Saturday, McGowan turned her attention to Meryl Streep and others who reportedly support a rising push for female actors to attend the upcoming Golden Globes awards show clad in all black. The gesture is intended as a protest of the sexual misconduct that's run rampant through Hollywood for decades. SEE … [Link]
In early December, 9-year-old Mikah Frye decided that instead of getting an Xbox One for Christmas, he'd rather use that $300 to donate blankets to the homeless. Microsoft caught wind of Frye's generosity, Fox 8 reported Saturday, and decided to set up a surprise for him: a limited edition Minecraft-themed Xbox One X from none other than Santa himself. SEE ALSO: … [Link]
Get "Building Microservices with ASP.NET Core" today using code DEAL and save 50%!This sale ends at 2:00 AM 2017-06-26 (PDT, GMT-8:00).
[Link]
Get "Text Mining with R" today using code DEAL and save 50%!This sale ends at 2:00 AM 2017-06-23 (PDT, GMT-8:00).
[Link]
DIY Totally debugging. Most smartphone problems fall into just a few categories, like dwindling battery life or random crashes. Here's how to solve the worst phone issues. [Link]
Technology Blame Irma. Or Maria. Or… Mother Nature's one-two punch catalyzed a run on MREs, which is military speak for "Meals, Ready to Eat." Read on. [Link]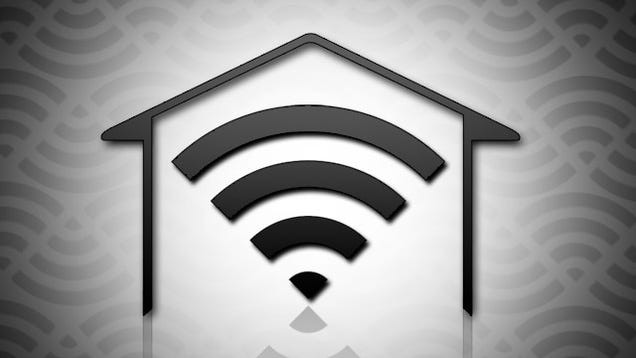 WiFi is one of the most important developments in the evolution of the internet—no one wants to be chained to a desktop—but it's also one of the most frustrating. If you're plagued by slow speeds, bad reception, and other WiFi issues, here are 10 ways you can power up the WiFi in your home.Read more… [Link]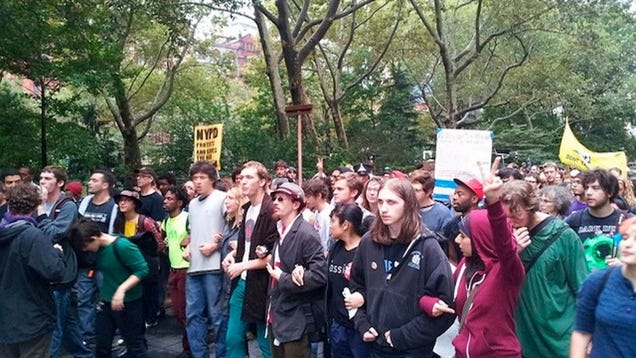 Hitting the streets to make your voice heard is a fundamental right in the United States, and it's part of our country's lifeblood. Whether you're headed out in support or dissent, you should know what you're getting into before you go. Even if you think the event is purely peaceful, someone else, another protest…Read more… [Link]
Now that Pornhub's going HTTPS, your private browsing will be a lot more private. The post The World's Biggest Porn Site Goes All-In on Encryption appeared first on WIRED. [Link]
Researchers reveal what makes the fang blenny's venom so unique: It's packed with opioid peptides. The post The Fanged Fish That Drugs Its Enemies With Opioids appeared first on WIRED. [Link]
After writing about personal technology for The Times for 13 years, David Pogue will start a consumer technology Web site at Yahoo. [Link]
The Jambox Mini is small enough to fit in a coat pocket and delivers sound that is richer, crisper and louder than the feeble speakers on your phone, tablet or laptop. [Link]
Which gives you the most bang for your buck when it comes to losing weight, exercise or diet? Asapscience breaks it down for you! [AsapSCIENCE] The post Want to Lose Weight? Exercise vs. Diet [Science Video] appeared first on Geeks are Sexy Technology News. [Link]
Star Wars and hip hop together as they were meant to be. WIRED's Eric Steuer demonstrates how to get original trilogy figures doing sick headspins. [Wired] The post How to Make a Classic Stormtrooper Action Figure Breakdance [Video] appeared first on Geeks are Sexy Technology News. [Link]
Archive
17 Dec 2017 16 Dec 2017 15 Dec 2017 14 Dec 2017 13 Dec 2017 12 Dec 2017 11 Dec 2017 10 Dec 2017 09 Dec 2017 08 Dec 2017 07 Dec 2017 06 Dec 2017 05 Dec 2017 04 Dec 2017 03 Dec 2017 02 Dec 2017 01 Dec 2017 30 Nov 2017 29 Nov 2017 28 Nov 2017 27 Nov 2017 26 Nov 2017 25 Nov 2017 24 Nov 2017 23 Nov 2017 22 Nov 2017 21 Nov 2017 20 Nov 2017 19 Nov 2017 18 Nov 2017 17 Nov 2017