Dribbble – Beastly Badges Labels by Joey Ellis.
[Link]
Western Youths.
[Link]
Inky.
[Link]
For companies with e-commerce as a priority income stream — the design, branding and layout of a website has never been so important in encouraging sales. Just as the science behind store layouts help retailers get the most from every customer that walks through the door, the effective layout and presentation of a website is paramount to getting the most … [Link]
Personally, I strive to put as much meaning into the logo designs I create for my clients – sometimes overtly, sometimes subtly and there are some great logos out there that do just that. Below is a compilation of 40 creative examples of logos that portray some sort of "hidden message" or symbolism if you will. Have you spotted any … [Link]
This article has been contributed by Megan Ritter. With the rise of social media quickly becoming a primary means of communication, there are still plenty of businesses out there struggling to develop an effective social media marketing strategy. With the number of different platforms available, as well as the specific etiquette that goes with them, many businesses find it difficult … [Link]
Advertise here with BSAAmong many powerful tools in Photoshop is the king of kings: the pen tool. This tool is shrouded by personal anecdotes of confusion and frustration. Although creating paths with the pen tool is difficult at first, the process becomes easier with practice and is well worth the effort. Every path is vector-based which means you can scale it … [Link]
Advertise here with BSAPhotoSpin launched the first subscription based services for stock images back in 1999 and has been around ever since. The company was developed by, and continues to be managed by, creative professionals; photographers and graphic designers who believe in offering good quality images for reasonable prices. Their library currently consists of millions of quality photos and illustrations and … [Link]
Advertise here with BSACrafting your layout around iconic symbolism offers a method of communication beyond just text. Symbols quickly explain the function of a button or link. Symbols become recognizable logos for companies. And symbols let us know when we've meandered our way into the wrong bathroom. Well, symbols and the lamenting screams of horrified women(or men?). Keep in mind that … [Link]
I'm pleased to announce that the Themify.me theme has been released as a premium theme — Corporate (see theme demo), available on Themify shop. The Corporate theme is a simple, clean, professional looking theme that is suitable for general business sites. With the drag & drag Builder, it is very easy to design any type […]
[Link]
Four years ago, Darcy Clarke and I started Themify with a framework coded from scratch along with a few WordPress themes. Today, I'm happy to see Themify grew from a few themes to a large collection of responsive themes such as the Music theme, Fullpane, Event, Flatshop, Parallax, Magazine, Elemin, and the popular Builder plugin. […]
[Link]
Business cards used to be nothing more than plain and simple (and quite frankly, boring) pieces of card with a few contact details on. That was before creatives got involved, though, and completely changed the game. People started to realise the fantastic branding potential behind these little cards. We've already seen a number of beautiful […]
[Link]
I'm not sure which part is funnier; the random floating half-dog, or the item description which promises that finding out more about this Long Sleeve Denim Dress "can make you become more happy."
I'm going with the dog. Thanks for sending this in, Angela! It was found online here. The post Fashion American Style: Dog Not Included appeared first on … [Link]
Last week, we posted this disaster and told you that a reader had originally submitted a different image from the same site, but the website had already removed it by the time we tried to feature it. Weeeell, thanks to the magic of the internet, here is that original disaster.
It was worth the wait! Thank you to William for … [Link]
Looks like Target hasn't sprung for any decent graphic designers since that last thigh gap debacle.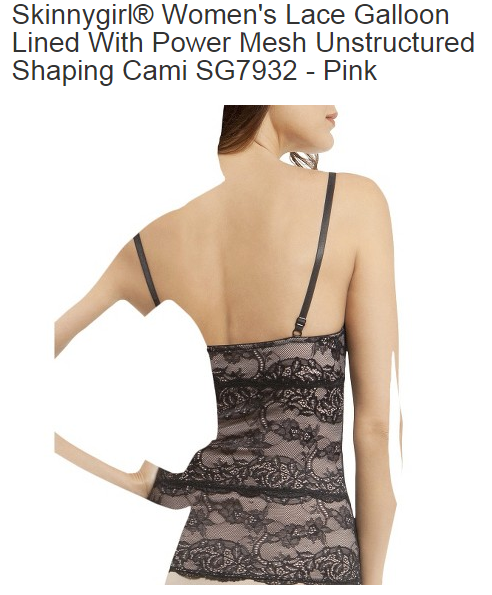 For those of you keeping score at home, this is par for the course over at Target.com. Previously we've outed them for this one, this one, this one, and let's not forget this little beauty, and that's just off the top of my head. … [Link]
Back when my agency started taking content seriously, we invested a lot time in developing a process to produce content. The biggest challenge was always figuring out how to get clients onboard with this new process. Most of our clients were totally happy riffing on how to meet the business objectives of a project or how to approach the visual … [Link]
In March 2014, the Baymard Institute, a web research company based in the UK, reported that 67.91%1 of online shopping carts are abandoned. An abandonment means that a customer has visited a website, browsed around, added one or more products to their cart and then left without completing their purchase. A month later in April 2014, Econsultancy stated2 that global … [Link]
When you browse your favorite website or check the latest version of your product on your device of choice, take a moment to look at it differently. Step back from the screen. Close your eyes slightly so that your vision is a bit clouded by your eyelashes. Can you still see and use the website? Are you able to read … [Link]
Every week we feature a set of comics created exclusively for WDD. The content revolves around web design, blogging and funny situations that we encounter in our daily lives as designers. These great cartoons are created by Jerry King, an award-winning cartoonist who's one of the most published, prolific and versatile cartoonists in the world today. So for a few moments, … [Link]
A brand is arguably a company's most valuable asset, but it's the brand logo in particular that really speaks volumes about the company. Every aspect of the design conveys a certain message to consumers — whether it's the personality of the brand, the company's values, or the target audience. It's a hugely important part of a company's branding strategy, and an … [Link]
All designers rely on their tools; the more complete your toolbox, the easier you'll find commercial jobs. So we're delighted that our sister-site, MightyDeals.com, has managed to arrange a bundle deal on a pair of designer essentials — there's even a special bonus included. You've spent days perfecting your design, so why slap it into a portfolio in a few seconds? … [Link]
Over the past few years the demand for crowdsourcing services has skyrocketed. This is particularly true for the design industry where crowdsourcing platforms such as DesignCrowd offer a cost effective way for small to medium businesses, start-ups and even individuals to get graphic design services done with very little effort. The processes are managed completely online and the platform provides … [Link]
By Clancy Clarke The Traditional online logo design service is dead! There are no two ways about it – crowdsourcing design has disrupted the market, both from an agency point of view and for all those logo template sites. In 2014, using a design agency to create a bespoke logo for your company is outrageous! Just think about it, think … [Link]
By Clancy Clarke Getting a logo designed for your business can be a dauntingg task. There are a million factors to think about: Who do you get to design your logo? How do you want your logo to look and feel? What personality should the logo convey about your brand? Where will the logo be used? However, compared to the … [Link]
A completely non design related topic.. but thought it could be interesting (assuming anyone else is remotely interested in cars)?.. I currently drive a 2007 Vauxhall Vectra 1.9 cdti (150) SRI. [Link]
Quick one here. How important are testimonials? Furthermore, what are the advantaged of both testimonials and listing clients? [Link]
Hello, I'm new to the forum world and I've come here for a bit of advice about an online printer called Sense Creative. I'm trying to get a refund for some printing that was verrrryyyyy late and was returned to sender by my client, who missed the event the printing was for. I've had to refund my client and I'm now … [Link]
This post is part of our daily series of posts showing the most inspiring images selected by some of the Abduzeedo's writers and users. If you want to participate and share your graphic design inspiration, You can submit your images and inspiration to RAWZ via http://raw.abduzeedo.com and don't forget to send your Abduzeedo username; or via Twitter sending to http://twitter.com/abduzeedo. 5+1AA … [Link]
My profession is 2D commercial graphic designer, and, as anyone can guess, I spend quite chunk of my time working at my digital workstation. Among all my hardware collection, monitor, by far, is the single most critical item I constantly pay attention, for obvious reason. The more the display matches the quality of final prints, the less I spend time trying … [Link]
I love smartwatches and surf, this is the reason I'm featuring two awesome sites about that, take a look at SearchGPS by Rip Curl and Glassy Pro, both are beautiful! Check out these sites and the whole selection, share with us what you think and stay tuned for the next week! Take a look on all the other sites we're featuring … [Link]
Combining different fonts in a pleasing and harmonious way is a challenging aspect of producing good typography. A lot of it has to do with good taste: When you actually see the fonts in action, you will instinctively know whether or not they work well together. There are many sites you can visit to get ideas and inspiration for good … [Link]
This freebie contains 30 different visuals of common touchscreen gestures used in mobile device interfaces. Gestures in this set of icons include "tap", "pinch", "slide", and more. These icons are useful additions to any mobile user interface. They can be used for visual queues, documentation of the app's features, or for educating new users about the app's UI. This freebie … [Link]
The CSS box-shadow property can be used to give block elements a drop shadow or an inner shadow. Let's take a close look at this CSS property. Examples Below are three different examples of applying the CSS box-shadow property on a div. Example 1: Simple Drop Shadow Here's how you could give a div a subtle gray drop shadow. box-shadow: … [Link]
Advertise here with BSABalance seems like a word directed at print designers and tightrope walkers. But the world of balanced web design is influenced just as much by print and circus folk! A sense of balance is achieved through repetition much like a pendulum swing – you add a little bit then take some away. You push content to one side … [Link]
Advertise here with BSAIt's amazing how much time people have come to spend socializing online. Nowadays, the average person in the U.S. will engage one or several social networks throughout every single day. These statistics hardly come as a surprise, if you think about the setbacks that most of us must now contend with: being far away from friends and family, … [Link]
Advertise here with BSAWith HTML5 and CSS3 it becomes possible to create more interesting and eye-catchy effects in browsers. Parallax illusion is one of these effects that hit the world of website design. Parallax scrolling involves the background which is moving slower than the foreground creating an amazing 3D effect while you scroll down the page. The very first website with … [Link]
Designing a logo? Layouting a user interface? Looking for resources on your next personal project? Graphic design is hard work and most of us go to sites like Reddit to unwind with cat pictures. But Reddit is no longer a place to pass the time (or maybe, it still is). The "front page of the internet" can also be a … [Link]
Because not every designer can build their own website. Are you the web design and development god that has no problem establishing your very own portfolio website? Or are you just like me, who relies on online platforms to upload, publish, and showcase his works. Luckily, there is an array of these said websites where creatives are given the opportunity … [Link]
I still remember the very first time I held an Ikea catalog in my hands and flipped through its pages. It was 1999 and the cover was a well-lit living room with a mother and son lying comfortably on a beige couch. I browsed and found myself amazed by the room layouts and colors. I didn't know then that the … [Link]
Friday evening, September 19th. We are in Barcelona at the annual ATypI conference. The last session of the day is winding down – Building the perfect what?, an excellent panel discussion moderated by industry veteran and award-winning typeface developer David Berlow. For the past 45 minutes a cross section of type specialists have expounded on the amazing capabilities current font … [Link]
Designers ask Adobe for a better user interface for typeThe introduction of OpenType fonts in 2000 offered designers a rich and sophisticated typographic repertoire. The number of fonts that support these typographic features has grown exponentially over the years. And yet, we – the designers, producers, and users of digital type – have observed with growing despair how software applications … [Link]
In the fifteenth century women had few career opportunities. Few, bar those in the higher social classes were even sent to school, and women were not admitted to universities (Oxford university didn't permit women to matriculate or graduate until 1920). Their options were very limited and pessimistically and perhaps a little exaggeratedly summed up by Sherrill Cohen, who wrote that … [Link]
Advertise here with BSAIn our modern technological era you can find devices with any screen size that all have access to the Internet. This means bored people around the world can visit their favorite websites from a laundry basket full of different screen dimensions. If this were Pee-wee's Playhouse I'd say the word of the day is: breakpoint!The process of … [Link]
Advertise here with BSAEach and every one of us comes across interesting pieces of information in our daily news feed, or as we are casually surfing the web. At times, we even feel the urge to share some of those articles, videos, images, etc with the people we know. We can either act on it or not, and if we … [Link]
Advertise here with BSAMy experience with the latest theme from 8theme, Royal, was more than satisfactory. I was quite impressed about this premium, multi-purpose theme, and wish to pass it on to the rest of you. Every designer would enjoy creating WordPress websites through with the help of this theme.A Majestic DifferenceRoyal is a responsive, rock-solid theme based on Twitter … [Link]
The idea of parallax design is simply an awareness of movement. More specifically, the word 'parallax' is used to describe the perception of distance between objects while moving along a line of… Click through to read the rest of the story on the Vandelay Design Blog.
[Link]
One of the most common fights my husband and I had in the beginning of our marriage involved getting tasks done. Whether it was as small as carrying in groceries or as big a task as moving, he always… Click through to read the rest of the story on the Vandelay Design Blog.
[Link]
WordPress is an excellent content management system for photographers, in part because there are so many outstanding themes available, both free and premium. With so many quality themes/templates… Click through to read the rest of the story on the Vandelay Design Blog.
[Link]
Line25 Sites of the Week is a weekly roundup of the most outstanding website designs that I stumble across during my every day browsing. In this week's collection, we have designs from Mint Design Company, Monte Ré, TDs for TVs, Only and Sharp & Savory. Mint Design Company
View the website Monte Ré
View the website TDs for TVs
View … [Link]
The bold visual design of Infographics makes it easy to digest facts and figures about a given subject. There's some great infographics based on interesting topics related to web design, from articles explaining the benefits of responsive design to interesting statistics about the industry. Today I showcase 15 interesting Infographics that every web designer will enjoy. Give your scrolling finger … [Link]
Line25 Sites of the Week is a weekly roundup of the most outstanding website designs that I stumble across during my every day browsing. In this week's collection, we have designs from Woodsly, Atmospheric, Final, Degordian Academy and Agigen. Woodsly Lookbook Summer 2014
View the website Atmospheric
View the website Final
View the website Degordian Academy
View the website Agigen … [Link]
Textures are valuable design resources that can be used as backgrounds to your work or pasted in as overlays to add distressed tones. Anyone with a camera can collect texture resources, with even the latest smart phone cameras being more than capable of capturing high resolution details. It takes more than just a click of the shutter button to capture … [Link]
Access All Areas members had a taste of Mats-Peter Forss' Infographic Template Shop last month with his kind donation of a Vector Infographic Tools Kit for members. Mats is back again with more excellent resources for premium members, this time with a User Experience themed vector Infographic template kit featuring loads of individual resources including graphs, charts & icons.
All … [Link]
No matter what you're working on, you can be sure that almost every project will require an image to be removed from its background! Sometimes it's a breeze when professionally lit studio shots are provided, but it can get a little tricky when detailed backgrounds come into play. In today's post I give an overview of a range of cutting … [Link]
Bootstrap is a great framework with very powerful features, ideal for letting web developers create high quality responsive, Bootstrap templates. Bootstrap websites have flexibl layouts and look great on all mobile devices. Bootstrap templates work on popular publishing platforms like WordPress and Joomla too. We selected today 20 best free Bootstrap WordPress themes for you to choose from. All of … [Link]
With the growing usage of mobile devices, responsive themes are a necessity nowdays! Almost all good WordPress themes will have responsive designs, and some may even be retina ready! If you're looking for a good, responsive WordPress theme, we've got you covered! We selected 20 fresh responsive WordPress themes which are also free to download and use. These free responsive … [Link]
Business cards are very important in any kind of business and a good design will make your company stand out from the crowd. Business cards templates are great if you want to promote your business and need a quick and cheap design. To make things easier for you, we selected 20 free business card templates and mockups for you to … [Link]
Advertise here with BSAThe process of putting together a good user experience design has always been talked about as a deliverables-based practice where bureaucracy, specification documents, wireframes, mockups and site maps took the center stage. This deliverable based practice, meaning that everything, each step of the process, has to be delivered with proper timing and documentation, witch often demands a lot … [Link]
Advertise here with BSAConcept artwork is typically related to video game design. But it can also be very useful in other forms of media. There are many Hollywood movies, TV shows, video advertisements, and other projects which often hire concept artists. CG is typically thought of as 2D art while CGI is usually computer generated 3D effects. This gallery focuses around … [Link]
Advertise here with BSAA growing trend for people in the digital age is to provide an online destination to feature their wedding. In doing so, you can provide your loved ones with a card that cannot be lost, and a scrapbook that can last a lifetime. In this post, I'll share with you 17 wedding themes that will make your big … [Link]
Archive
25 Oct 2014 24 Oct 2014 23 Oct 2014 22 Oct 2014 21 Oct 2014 20 Oct 2014 19 Oct 2014 18 Oct 2014 17 Oct 2014 16 Oct 2014 15 Oct 2014 14 Oct 2014 13 Oct 2014 12 Oct 2014 11 Oct 2014 10 Oct 2014 09 Oct 2014 08 Oct 2014 07 Oct 2014 06 Oct 2014 05 Oct 2014 04 Oct 2014 03 Oct 2014 02 Oct 2014 01 Oct 2014 30 Sep 2014 29 Sep 2014 28 Sep 2014 27 Sep 2014 26 Sep 2014 25 Sep 2014 24 Sep 2014