Daily Design Inspiration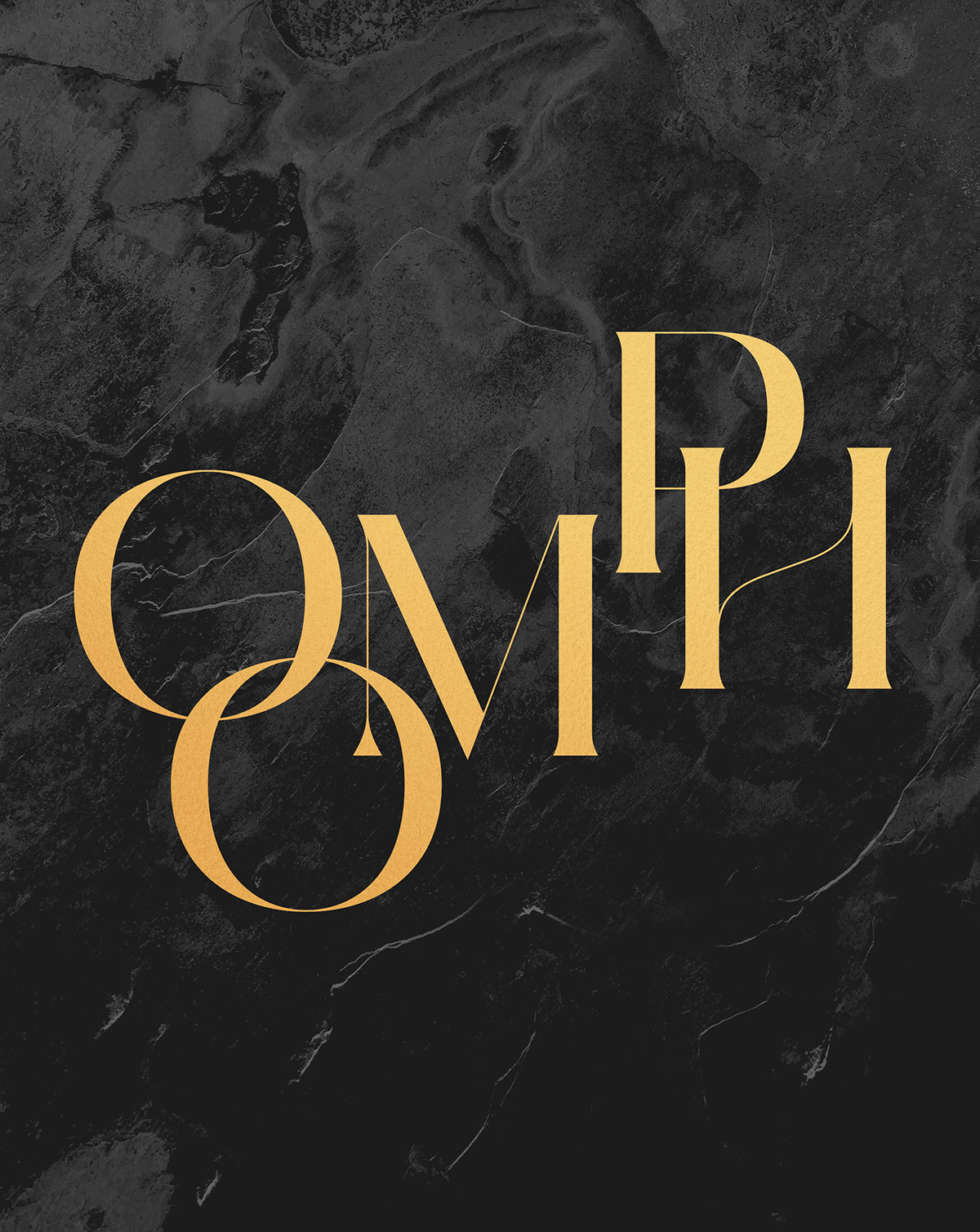 AoiroStudio Dec 03, 2016 Part of the Daily Inspiration series that started it all on Abduzeedo. This is where you'll find the most interesting things/finds/work curated by one of us to simply inspire your day. Furthermore, it's an opportunity to feature work from more designers, photographers, and artists in general that we haven't had the chance to … [Link]
NYC Illustrations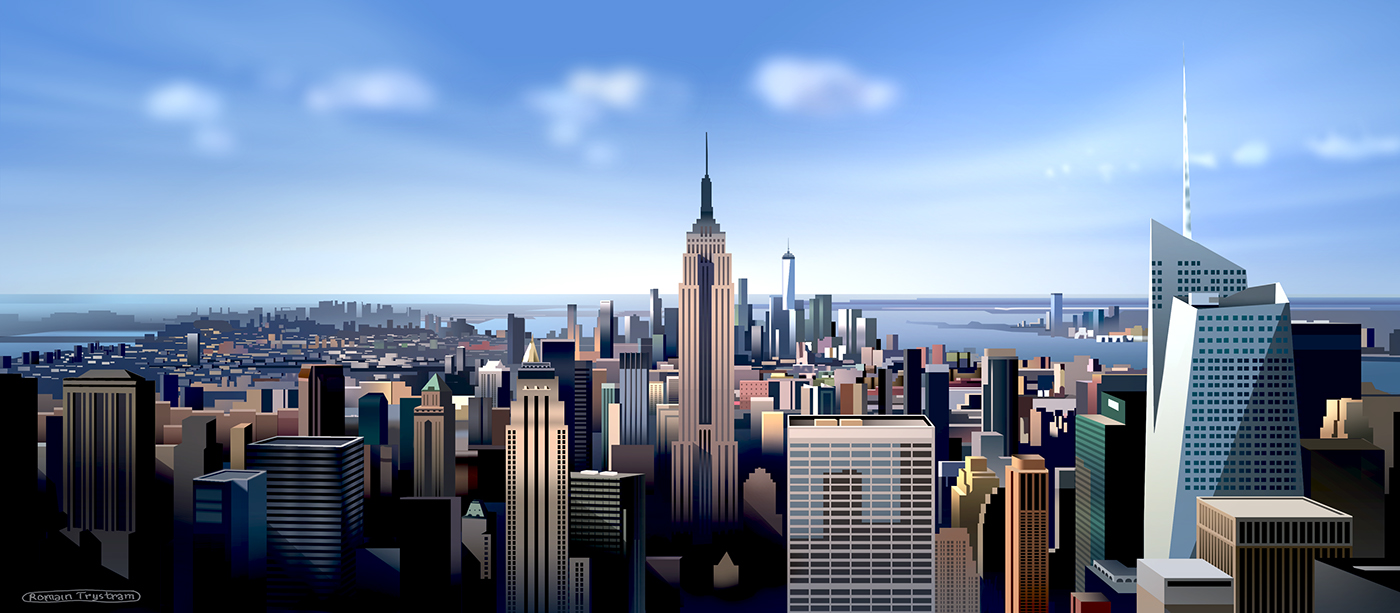 AoiroStudio Dec 03, 2016 We are fans of the work of Romain Trystram on Abduzeedo, we always loved his Tron-stylesque illustrations where he uses a vibrant colour palette that seems always be happening at night time. What I do thought about his latest NYC Illustration series is that the colour palette has completely reversed from night to day … [Link]
Beautiful Houses: Loft House by CAPD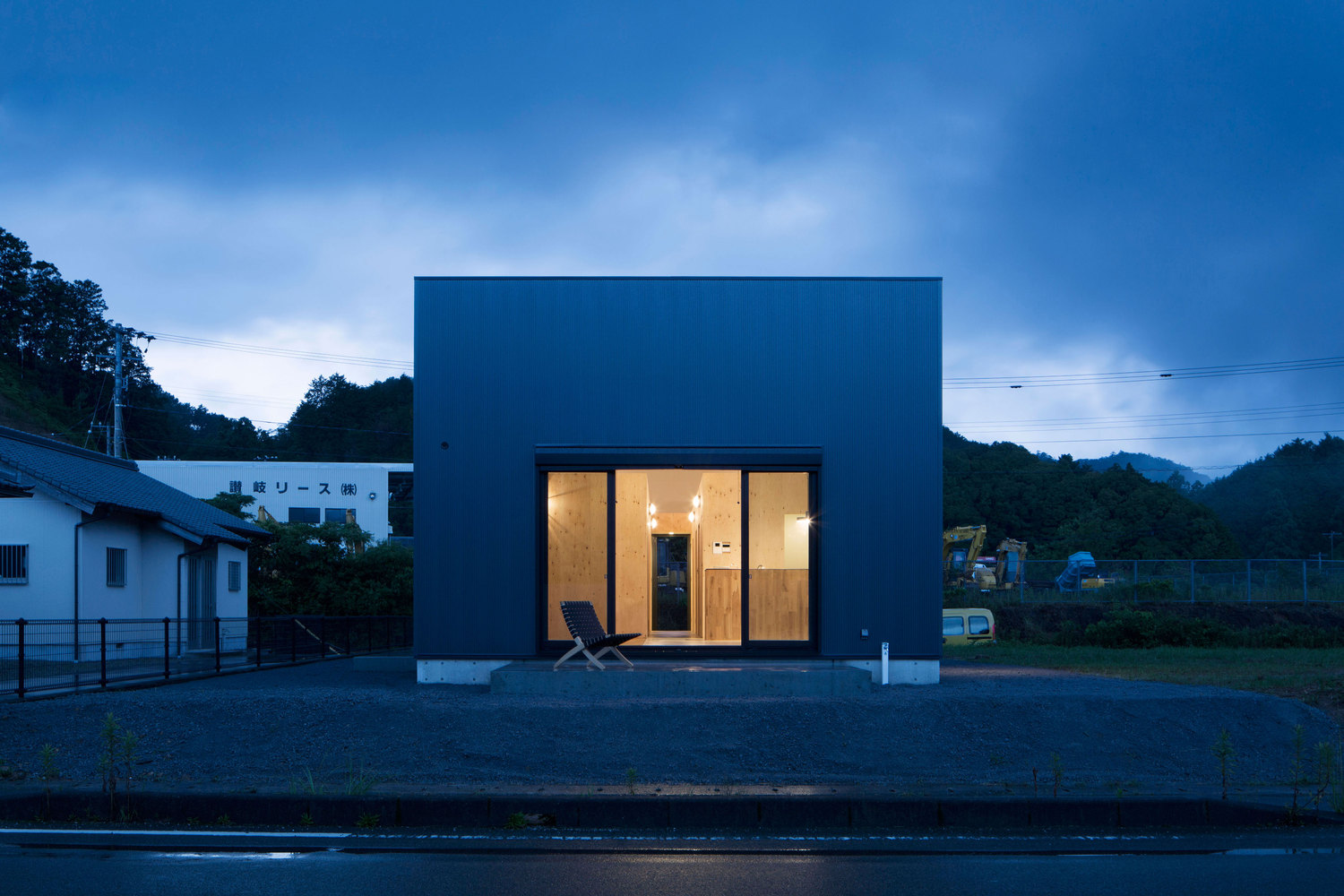 AoiroStudio Dec 03, 2016 In Japan, with all the architecture surrounding the different areas, it's just fascinating that we'll see the mixture of the ancient and modern age. We are featuring a house today that is located in the in the most southern part of Tokushima Prefecture, which is pretty far away from Tokyo. … [Link]
Over the years, I've gotten plenty of emails about how to create a seamless diagonal pattern in Illustrator, so here we go! Illustrator comes with some default pattern brushes, but no diagonal love. Diagonal patterns are a bit more tricky to make than a simple horizontal, or vertical pattern, but with some rock solid alignment, and some manual input into … [Link]
Making a custom brush in Illustrator can be easy and frustrating at the same time. No matter which type of brush you create, one of the most important settings to pay attention to is the 'colorization method.' If you don't change the colorization method from the default setting, you won't be able to customize the colors of your (custom) brush … [Link]
Design Bundles is here! The new one stop resource for all of your design element needs. With a huge range of products such as textures, illustrations, graphics and templates to name a few – we can already see how Design Bundles is going to be the next big thing. Launched by the team behind FontBundles.net – they have already established … [Link]
CSS image filters are a quick way to tweak images in the browser without resorting to Photoshop. This simple reference gives you 9 CSS filter shorthands that provide an excellent way to maintain style consistency across visual content on your site, or just add a little fun to image hovers. CSS filters are most commonly […]
The post 9 Simple … [Link]
Inserting icon fonts to your layouts adds fun visual queues for your users and are especially successful as menu links or as replacements for larger graphics. Like standalone SVG files, they can be scaled losslessly and manipulated with CSS for easier customization. Icon fonts are normally displayed by including an icon font stylesheet, then inserting […]
The post How to … [Link]
If you have ever been stuck in traffic, you know there is always someone up ahead texting, rubbernecking or just driving too slow. It is totally aggravating and makes you want to stop driving, right? A slow website isn't that different. It kills any desire your visitors have to make repeated visits – that is […]
The post How to … [Link]
AngularJS (commonly known as Angular) is an exceptionally powerful front-end development framework for building sophisticated JavaScript apps. Though learning Angular will be immensely rewarding, I'm certain many prospective initiates to Angular have had their desires of Angular mastery nipped in the bud due to the terrifyingly intimidating and complicated Angular documentation. That's a shame, because Angular has so much to … [Link]
With 84% of American adults using the Internet, it's surprising to think that many organizations today, particularly small businesses, still choose not to invest a bit of time and resources towards building their own website. The following infographic reveals common excuses why 46% of small businesses still don't have a website, with counter-arguments for each excuse. If you need to … [Link]
As Art Director over at Vintage, I have had the opportunity to build and grow an outstanding web design team. Together, our team has managed to work on plenty of innovative, award-winning projects. I would like to share some of my tips and techniques for hiring, helping cultivate the skills of team members, and creating a productive team culture. Hiring … [Link]
TEST POST WITH NEWLY UPLOADED IMAGE
Read more posts by sysops
[Link]
What if Disney stories had Instagram?
Probably not a good idea Instagram has been a huge part of the social media sphere ever since its introduction in 2010. Created by software engineers Kevin Systrom and Mike Krieger, it gained rapid popularity with over 300 million active users at the end of 2014. It was so popular that social media giant … [Link]
In today's commercial world, barcodes are almost everywhere.
Present in every product packaging that we use today, barcodes have become universal with their use in automating supermarket checkout systems. Recently, innovations in barcode technology have made it possible to do more than tagging products. They can also be used to encode music, images, URLs and emails. Barcodes encode data by … [Link]
In 1450, Johannes Gutenberg entered into an agreement with one Johann Fust, a Mainzer goldsmith and guildsman, to borrow a staggering 800 Rheingulden at 6 percent interest. Gutenberg's sales pitch must have been convincing, for Fust would later testify that he himself had borrowed money in order to fund the loan. Gutenberg sank the money into his workshop and promptly … [Link]
When I started the development of Proza, I didn't want to deal with the limitations of a low-resolution rasterizer. As a result, Proza is completely stuffed with diagonal and curved lines, and tiny details that help to bring the texture alive in print, but that are something of a nightmare for a low-resolution rasterizer. As soon as Proza was done, … [Link]
Grifo, the Portuguese word for griffin, a mythical creature with the head and wings of an eagle and the body of a lion. We can imagine how threatening this creature might appear, and would probably want to stay well clear of its sharp claws and beak. Grifo the typeface also has sharp serifs and terminals. It's full of talon shapes, like … [Link]
Written content dominates the vast majority of e-learning materials on the web. But YouTube videos and premium courses are catching up as video content becomes easier to produce. Because of this fluctuation it's now easier than ever to teach yourself a piece of software or new skillset by watching other professionals from the comfort of your home office. InDesign is … [Link]
So far today, I have spent one hour perfecting the design of one of my client's new media packs, and honestly I am very happy with it. To tell you the truth, I am super happy that I managed to get it looking so great, within such a short space of time. What I am not happy with however, is … [Link]
Attractive product packaging, useful product-related information, and a streamlined checkout process can combine to give your online store's customers a shopping experience that encourages repeat visits, and visits by word-of-mouth customers as well. Follow the insights and tips offered here, and give careful consideration to our WordPress theme recommendations, and you could easily become the proud owner of an eCommerce … [Link]
The dramatic rise of adblockers continues to climb with no end in sight. Users have lost trust in many ad agencies based on tracking, autoplay videos, and malicious banners. Unfortunately, web… Click through to read the rest of the story on the Vandelay Design Blog.
[Link]
T-shirts are extremely versatile; you can dress them up, and you can dress them down. Most importantly, they're one of the simplest ways to express yourself. A graphic tee can speak volumes about… Click through to read the rest of the story on the Vandelay Design Blog.
[Link]
A company's brand—or its allover feel and aesthetic—should connect with consumers in some way. Good branding should jump out and make a statement, whether it's a text, logo, icon, mascot, or… Click through to read the rest of the story on the Vandelay Design Blog.
[Link]
Check out this excellent compilation of 40 directory WordPress themes that you can use to rapidly create powerful directory websites. These amazing templates can be used for car dealerships, real estate, travel, jobs, restaurants, hotels, and more. WordPress templates are perfect for designing a professional online directory quickly and easily! These themes are easily customizable and have various listing elements … [Link]
Apps can become great tools for any designer as they can be used to quickly create sketches, draw simple plans, edit colors and fonts for your device, socialize with others from the design community, showcase your designs and more. Android apps can be easily downloaded from the Google Play Store and rapidly installed to your device. Some of the most … [Link]
Design tools can't do everything. They can save huge amounts of time by automatically performing certain design and project management functions. Some of these same tools save even more time by encouraging team collaboration. Project managers are still faced with having to form a working team with a diverse group of designers, who bring with them diverse skills. These skills, … [Link]
This week, Access All Areas members have a brilliant collection of vector graphics to download courtesy of Simon Birky Hartmann from The Shop. These eighteen vector line constructions have been reproduced from an illustration plate taken from a late 1800s book about gemstone cutting. They provide beautiful, and sometimes intricate, line work overlays for photos, but can also be centrepieces … [Link]
A huge new fonts bundle has just landed, and this one brings you some of the hottest fonts in the world right now. The Definitive Font Selection contains 20 of the most popular font families from a range of celebrated font foundries, providing you with their best releases in one showstopping bundle. Discount the $2142 total value by a massive … [Link]
Despite being one of the oldest forms of writing styles that the myriad of digital fonts and typefaces evolved from, artwork featuring Gothic and Blackletter calligraphy is now a rare find among the various lettering and typography styles that are popular today. However there's still a number of talented scribes who produce beautiful work with pen and ink. In today's … [Link]
Premium Black Business Cards at Jukebox Print produce many different feelings, even with their entire absence of light. The black color is an iconic hue, both pure and bold, both sophisticated and elegant that makes your corporate identity stand out. The unique aspect about the color black is its ability to produce many different sensations from its own scarcity of … [Link]
Via MyModernMet via danielkordan.com The post Milky Way Mirrored on Salt Flats appeared first on Inspiredology. [Link]
Compiling graphic design for the 1950s, the '60s, the '70s and the '80s was easy. Just mention any of those decades, and iconic images pop into your head: cartoon-style housewives, bell bottoms, blocky, disco typography and neon lettering. But when it came to coming up with graphic design representative of the 1990's, I was at a loss – nothing came … [Link]
Make your design work stand out, with this massive bundle of 20 expertly crafted, best-selling font families – all varied and super versatile! > View The Definitive Font Selection Bundle Bundle Overview 20 versatile, professional-grade font families, perfect for adding professional typography to your design work. Many fonts include extra weights, styles and stylistic alternates. There are a total of … [Link]
Let me introduce you to Bianca Board's FREE Ultimate Web Business Growth Bundle which includes 21 killer resources for building a thriving 7 figure web business. Bianca has put together this collection of templates and planners to help you raise your income and scale up. These are the same set of business systems that she used to take her firm … [Link]
This article was contributed by Amanda Athuraliya. Decide quickly – which one is more like you; buying a product manufactured by a company you have information on OR by a company that hasn't bothered to provide you with a single detail, or lack thereof, about who they are? I'm sure most of us can relate to the first alternative, given … [Link]
Every week we feature a set of comics created exclusively for WDD. The content revolves around web design, blogging and funny situations that we encounter in our daily lives as designers. These great cartoons are created by Jerry King, an award-winning cartoonist who's one of the most published, prolific and versatile cartoonists in the world today. So for a few … [Link]
Lettering is all the rage at the moment. Creating expressive text, that goes beyond what you can do with a single font adds a creative touch to any project. But learning to craft high-end lettering takes years; what's a designer, who doesn't have years to spare, to do? Well, thanks to the Art Text app for Mac, you don't need … [Link]
On Tuesday we presented the Ultimate Guide to CMS, Part 1; today, we're going to complete the picture… Choosing a CMS OK, so you've got an idea of how many different kinds of CMS there are out there. Now you want to pick one. Or perhaps you're building a client-facing site, and a internal wiki, so you want two. Larger … [Link]
WordPress is your go-to platform when you want to create beautiful websites without too much fuss. It offers both free and premium themes with amazing features that are real time-savers for both web designers and regular people with 0 coding knowledge. You can choose between lots of well-designed templates with different styles and easily edit them for your own projects. If … [Link]
In a world where hundreds of new apps and websites are released each day, creating high quality and user-friendly products is essential if you want to stand out from the rest. User experience is extremely important, though testing a website or an app before it is released can be a time-consuming process. Fortunately, there are some tools that can be … [Link]
If you are working on a deadline and you need to design a professional presentation that will make an impact on your audience, then these Google Slides presentation templates may be just the right thing for you. Browse through this collection of dynamic layouts and choose the one that best suits your project. There are plenty items to choose from … [Link]
It's that time of the year again! The team over at DesignCrowd are offering great savings on custom logo design, web design and graphic design via their new DesignCrowd coupon page. Browse through the many deals and offers available and choose a discount that best suits you. You can save on flyer design, logo design and more! DesignCrowd is a … [Link]
Over the past few years the demand for crowdsourcing services has skyrocketed. This is particularly true for the design industry where crowdsourcing platforms such as DesignCrowd offer a cost effective way for small to medium businesses, start-ups and even individuals to get graphic design services done with very little effort. The processes are managed completely online and the platform provides … [Link]
We know that many businesses will be looking to start this financial year with a kick! Start fresh and jump onboard with DesignCrowd. Perhaps you're thinking of rebranding or making some visual changes to modernise your business? If so, the good folks over at DesignCrowd, the design crowdsourcing platform are having a MASSIVE DESIGN SALE – For 1 week only, … [Link]
In this tutorial, we're going to learn how to create progressively larger dots along a spiral path in Adobe Illustrator. The Steps (1-9) 1. Create a new document 800×800 pixels. 2. Left-click and Hold on the Line Segment Tool to reveal the dropdown menu and select the Spiral Tool.
3. Left-click anywhere on the artboard to draw a spiral shape, using … [Link]
You can choose a multipurpose theme that has all the features you need to build an online store, or you can select a theme that is specifically oriented toward the eCommerce genre. You'll find both types here, and all are premium themes. No matter which theme you may choose, you can't just sit back and let it do all of the … [Link]
The vast majority of websites are designed in the hopes that visitors will complete an action. Buying, subscribing, commenting… from massive social media juggernauts like Facebook, to small artisan websites selling local, hand-made crafts, this is true. Marketing has always been about understanding the subtle ways which presentation, repetition, and other visual or sensory artifacts can influence the decision-making patterns of … [Link]
Even though hooks in WordPress are amazing and everyone uses them knowingly or unknowingly, I get the impression that some advanced users and especially front-end developers still seem to avoid them. If you feel like you've been holding back on hooks, too, then this article will get you started. I am also going to reveal some interesting details to anyone who … [Link]
As digital technologies are implanted deeper in the world, making more and more aspects of life intangible, it's hard to imagine the world without any kind of banknotes, or paper money. In the dramatic history of our world, money became not just generic objects of payment, but also symbols of societies.
Combining utility and exclusivity, money is one of the challenging … [Link]
The new year is an occasion to start things fresh, to rethink current practices and habits. So why not start small? Clean up your desktop and give it an inspiring new background. We might have something for you: desktop wallpapers created by artists and designers from across the globe as a part of our monthly desktop wallpapers challenge.
This post features … [Link]
Dribbble – Beastly Badges Labels by Joey Ellis.
[Link]
Western Youths.
[Link]
Inky.
[Link]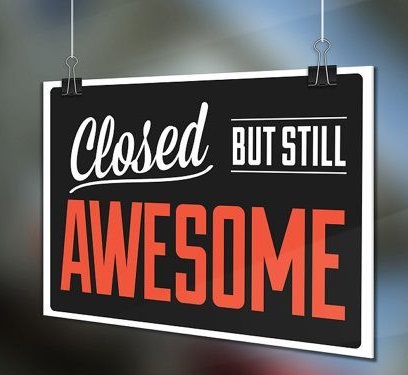 After nine years and countless Photoshop disasters, we are closing our virtual doors. We'd like to thank all of our fans for sending us such fantastic Photoshop fails over the years, and for keeping us laughing with your comments. So long, and thanks for all the clicks! All the best, The Photoshop Disasters Team The post Goodbye: A Farewell Message … [Link]
That little tractor is saying it all with his eyes. Ugh.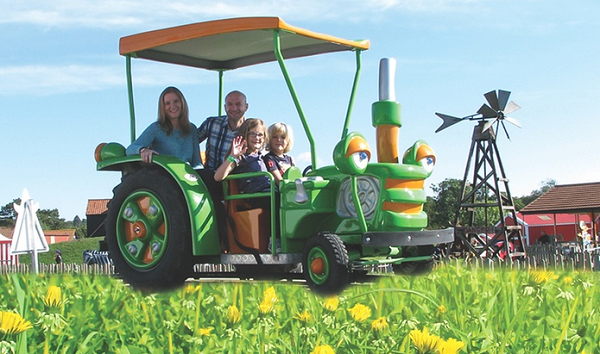 Found here. Thanks for sending this in, Andrew! The post Groupon: Old MacDonald Had A PSD appeared first on PSD : Photoshop Disasters . [Link]
And this is where we'd put the ice bucket… if we HAD one.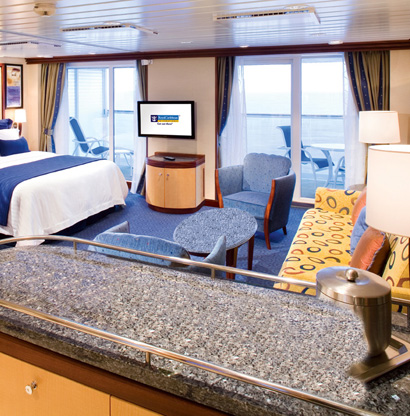 Grand Suite Cat. GSLiberty of the Seas – Royal Caribbean International Found here. Thanks for sending this in, Ross! The post Royal Caribbean: We Didn't Want Ice Anyway appeared first on PSD : Photoshop Disasters . [Link]
Hi everyone! I'm brand new to this forum and I wanted some help/advice. I have just started working freelance and have been asked to design a 16 page full colour A5 magazine, including front cover (no advertising). They will then send my work off to the printers. I have never done freelance work before so i have no idea on what … [Link]
Hi everyone! I'm brand new to this forum and I wanted some help/advice. I have just started working freelance and have been asked to design a 16 page full colour A5 magazine, including front cover (no advertising). They will then send my work off to the printers. I have never done freelance work before so i have no idea on what … [Link]
Hi all, I did look for a hardware forum and did a search for "monitor" but didn't find much. I'm coming from a Samsung 2343nw (tn panel) which was about £130 some years ago so it's definitely time to upgrade. Naturally I'm looking for an IPS 1440 panel at 27". I'm liking this Asus Asus PA279Q 27-inch IPS Professional Monitor (2560 … [Link]
Archive
03 Dec 2016 02 Dec 2016 01 Dec 2016 30 Nov 2016 29 Nov 2016 28 Nov 2016 27 Nov 2016 26 Nov 2016 25 Nov 2016 24 Nov 2016 23 Nov 2016 22 Nov 2016 21 Nov 2016 20 Nov 2016 19 Nov 2016 18 Nov 2016 17 Nov 2016 16 Nov 2016 15 Nov 2016 14 Nov 2016 13 Nov 2016 12 Nov 2016 11 Nov 2016 10 Nov 2016 09 Nov 2016 08 Nov 2016 07 Nov 2016 06 Nov 2016 05 Nov 2016 04 Nov 2016 03 Nov 2016 02 Nov 2016