Some of the world's best designers – and even the best designers where you work – all have something in common: Many of them know how to work at lightning speed. And the work is still good. While part of this speed work comes with experience, some of it is comes back to solid work habits and great time management. … [Link]
Every week users submit a lot of interesting stuff on our sister site Webdesigner News, highlighting great content from around the web that can be of interest to web designers. The best way to keep track of all the great stories and news being posted is simply to check out the Webdesigner News site, however, in case you missed some … [Link]
Every week we feature a set of comics created exclusively for WDD. The content revolves around web design, blogging and funny situations that we encounter in our daily lives as designers. These great cartoons are created by Jerry King, an award-winning cartoonist who's one of the most published, prolific and versatile cartoonists in the world today. So for a few … [Link]
I'm excited to announce that Themify has released another awesome theme – Themify Shoppe. Designed by Liam McKay and coded by Themify team, Shoppe works hand-in-hand with WooCommerce, making it the ultimate multi-purposed eCommerce theme. It features the popular drag and drop Themify Builder that can help you design and build your online store to […]
The post Themify Shoppe … [Link]
Email is your post powerful marketing channel when used well. Your visitor's inbox is a perfect opportunity for you to capture attention, communicate important updates and invite readers back to your site for increased visibility. The stats on email marketing effectiveness say it all – top marketing specialists and service providers tell us that email […]
The post Best Email … [Link]
There are hundreds of ways to create responsive navigation, limited only by your creativity and the boundaries of what CSS can accomplish. Good responsive navigation is a little harder – a responsive menu must become a mobile menu, adhering to the needs and rules of touch-driven devices. Mobile design is rapidly changing, and so the […]
The post Four Elements … [Link]
AngularJS (commonly known as Angular) is an exceptionally powerful front-end development framework for building sophisticated JavaScript apps. Though learning Angular will be immensely rewarding, I'm certain many prospective initiates to Angular have had their desires of Angular mastery nipped in the bud due to the terrifyingly intimidating and complicated Angular documentation. That's a shame, because Angular has so much to … [Link]
With 84% of American adults using the Internet, it's surprising to think that many organizations today, particularly small businesses, still choose not to invest a bit of time and resources towards building their own website. The following infographic reveals common excuses why 46% of small businesses still don't have a website, with counter-arguments for each excuse. If you need to … [Link]
As Art Director over at Vintage, I have had the opportunity to build and grow an outstanding web design team. Together, our team has managed to work on plenty of innovative, award-winning projects. I would like to share some of my tips and techniques for hiring, helping cultivate the skills of team members, and creating a productive team culture. Hiring … [Link]
This article was contributed by Matthew David. Design is all about coherence. Successful designs bring together dozens of different elements to create a harmony of form and function. Even the smallest elements can create a jarring effect and ruin the overall unity of a page. Icons are a vitally important part of a well-designed user interface, communicating visually and providing … [Link]
This is a guest article contributed by Henry Rise, a co-founder of ThemeRex. The contemporary web has gone very competitive. The number of providers of ready-made WordPress themes is growing at a tremendous speed. So, surviving in a WordPress business even for such pros as Power Elite Authors at ThemeForest is not that easy. So, how to survive your business … [Link]
We all know how important the pitch is. You have done your research, generated fantastic design concepts and now all that's left to do is to share your presentation, with potential clients. Pitching is a never-ending learning experience and there is no particular formula or template of how to conduct the perfect pitch, especially in the creative industry of graphic … [Link]
TEST POST WITH NEWLY UPLOADED IMAGE
Read more posts by sysops
[Link]
What if Disney stories had Instagram?
Probably not a good idea Instagram has been a huge part of the social media sphere ever since its introduction in 2010. Created by software engineers Kevin Systrom and Mike Krieger, it gained rapid popularity with over 300 million active users at the end of 2014. It was so popular that social media giant … [Link]
In today's commercial world, barcodes are almost everywhere.
Present in every product packaging that we use today, barcodes have become universal with their use in automating supermarket checkout systems. Recently, innovations in barcode technology have made it possible to do more than tagging products. They can also be used to encode music, images, URLs and emails. Barcodes encode data by … [Link]
FIRST EDITIONS It has been estimated that prior to the European invention of typographic printing in the mid-fifteenth century, some ten million manuscripts were produced.* During the incunabula (c. 1450–1500), some 30,000 editions were printed in as many as thirteen million copies. Thus, in the course of just fifty years, more books were produced than had been in the previous … [Link]
Color fonts or chromatic type are not new. The first production types appeared in the 1840s,1 reaching a peak of precision and complexity a few decades later as efficiencies in printing enabled greater creative freedom. In 1874 William H. Page of Greeneville, Connecticut, published his 100-page Specimens of Chromatic Type & Borders2 that still has the power to mesmerize designers … [Link]
In my experience, life presents a fascinating series of opportunities, decisions and challenges, each of which impact us in different ways. Pushing and pulling us in various directions, and introducing new opportunities, decisions and challenges along the way. Of these experiences, one of the most special was my time at TypeParis. Discovering the program It was March 2015 that I … [Link]
Written content dominates the vast majority of e-learning materials on the web. But YouTube videos and premium courses are catching up as video content becomes easier to produce. Because of this fluctuation it's now easier than ever to teach yourself a piece of software or new skillset by watching other professionals from the comfort of your home office. InDesign is … [Link]
So far today, I have spent one hour perfecting the design of one of my client's new media packs, and honestly I am very happy with it. To tell you the truth, I am super happy that I managed to get it looking so great, within such a short space of time. What I am not happy with however, is … [Link]
Attractive product packaging, useful product-related information, and a streamlined checkout process can combine to give your online store's customers a shopping experience that encourages repeat visits, and visits by word-of-mouth customers as well. Follow the insights and tips offered here, and give careful consideration to our WordPress theme recommendations, and you could easily become the proud owner of an eCommerce … [Link]
As our lives continue to plunge deeper online, there is no better time to launch a killer startup than now. The increasing demand for products and services to satisfy our thirst for information and… Click through to read the rest of the story on the Vandelay Design Blog.
[Link]
Community forums are a huge part of the web. They've been around since the late 90s and over time web forums have only grown larger with dozens of forum CMS' on the market. Running a forum is a lot… Click through to read the rest of the story on the Vandelay Design Blog.
[Link]
Anyone can build & maintain a custom WordPress site without any coding knowledge. With plugins you can create anything on your site, including custom forms, without ever touching a line of code…. Click through to read the rest of the story on the Vandelay Design Blog.
[Link]
Stock photos, freebies, and infographics are useful items in web design that help you showcase your ideas and data in a better way. This article gives you 20 absolute best design resources on which you can find free infographic resources, free stock photos and lots of design freebies. These pre-designed elements help you save a lot of time and you … [Link]
WordPress can be used to build professional websites with outstanding designs. This popular platform includes all the tools that you need to successfully create stunning blogs and multipurpose websites. It all depends on each designer's skills or the pre-made WordPress theme you choose to customize. This is exactly what this article is all about. Learn WordPress and everything you need … [Link]
As a designer, having a well-organized free fonts collection is crucial! This can save you a lot of time, as typography is an essential part in any type of design project. To ease your work, we share with you today, 20 fancy old school fonts you can download for free. You can use these old school fonts in school/college/university and … [Link]
Identity and packaging designs for coffee brands visually convey the company's story and ethics using all kinds of design styles. In today's design showcase I feature 40 projects from a range of designers and agencies that involve the branding and packaging of coffee products, from bags of whole beans to bottles of iced coffee beverages. See how they draw inspiration … [Link]
This week Access All Areas members have a fantastic set of quick and easy to use textures to download, courtesy of Brent Galloway. This collection of rolled ink textures contains 20 high resolution graphics made by hand with a rubber roller and ink. Use them to add that worn look to your t-shirt designs, lettering pieces, photos, or any type … [Link]
Textures and patterns are incredibly useful across virtually every type of design project. With this bundle, Design Cuts have included all of the most requested items from the community, from clean patterns to stunning painted textures. This is their most comprehensive collection yet and includes so many amazing items that you'll be covered for any project. The gorgeous designs in … [Link]
Are you going to launch a website? You've definitely come to the right place. The showcase you'll see below will save you time, money and effort. It's really easy to start a website nowadays. You don't need to have any extensive coding skills for that. The main thing is to choose the right platform that will power your future website … [Link]
We've rounded up an excellent collection of 20 blog website templates ideal for sharing your best stories. These are multipurpose blog website themes perfect for both beginner and professional bloggers. Building a website from scratch is a complex task that takes a lot of time and money. That is where these pre-designed templates come in handy. You can benefit from … [Link]
You've probably seen at least some of these 20 iPhone app websites because they belong to some popular apps you may have already used. These websites are a perfect example of how you can design an effective app landing page. These iPhone app websites designs will inspire you and show you effective ways on how to showcase the features of … [Link]
It's funny how static HTML & CSS are still the best choices for speed, efficiency, and security. Even after all these years the web finds its way back to simplicity with static site generators. These tools are like command line programs that let you generate and update raw HTML files for your server. They've been around for a few years … [Link]
Web designers around the world have been captivated by Shopify. It's an online e-commerce CMS which is self-hosted and managed by the Shopify team. Webmasters can purchase their own domain name and launch a store just like any regular website – but without deep concerns over server management. For anyone looking into Shopify it is truly a magnificent platform. I … [Link]
There's so much to usability testing that it's almost impossible to cover it all. But you should still do everything you can to gather metrics and improve your site whenever possible. Finding the right tool is half the battle when it comes to usability testing. That's why I've compiled the top 15 tools you can use for crystal-clear usability tests. … [Link]
The Perfect Office – HP Spectre X2, Aceter Ultrawide Curved Monitor, Office Ideas and More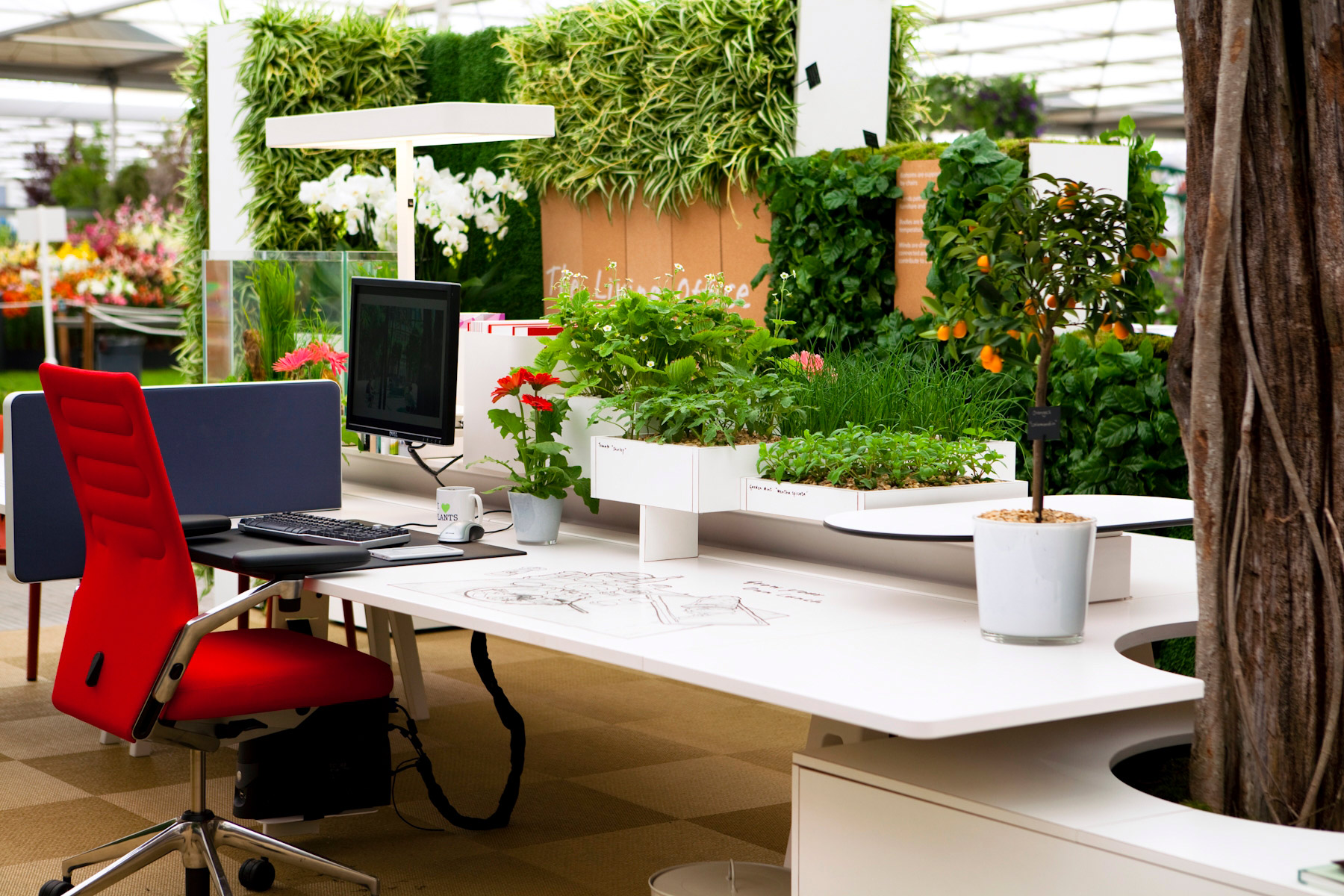 PauloGabriel May 29, 2017 We've seen some great gadgets and equipment for designers. There are so many cool stuff out there that we could assemble infinite perfect office spaces every week! So we'll assemble some, and we'd like you to help us. What equipment would … [Link]
Gradient Exploration with Radial Series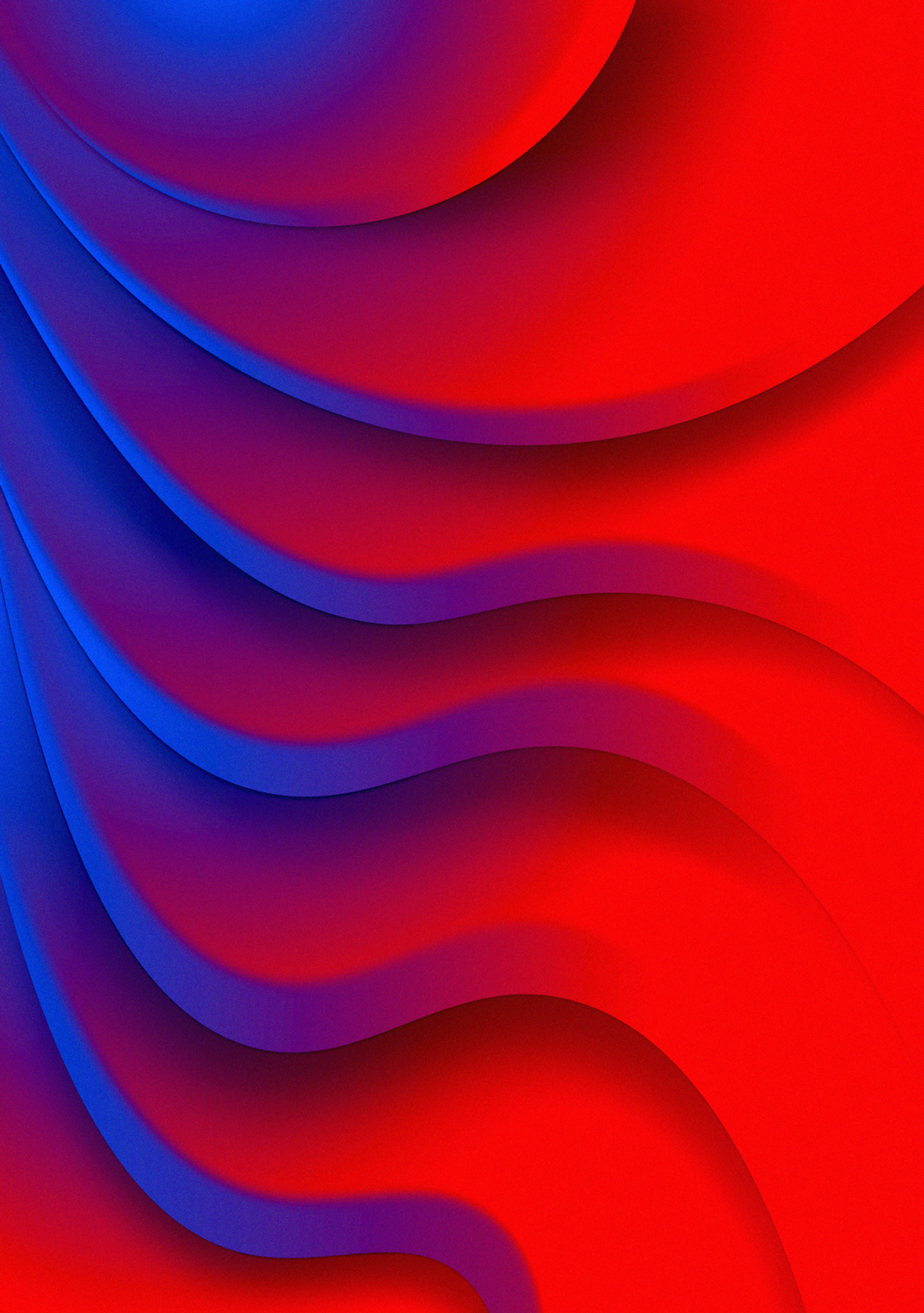 AoiroStudio May 29, 2017 Let's kickstart this week with a series of gradient exploration by Yuliya Shumilina, a Miami-based designer. I love these! If you remove the factor of the colour palette, I just liked how each pieces create an atmosphere with the shapes, shadows and lighting. Especially the lighting, it's just gradients but it … [Link]
Weekly Roundup: Snapchat Custom Geofilters, Splashy and More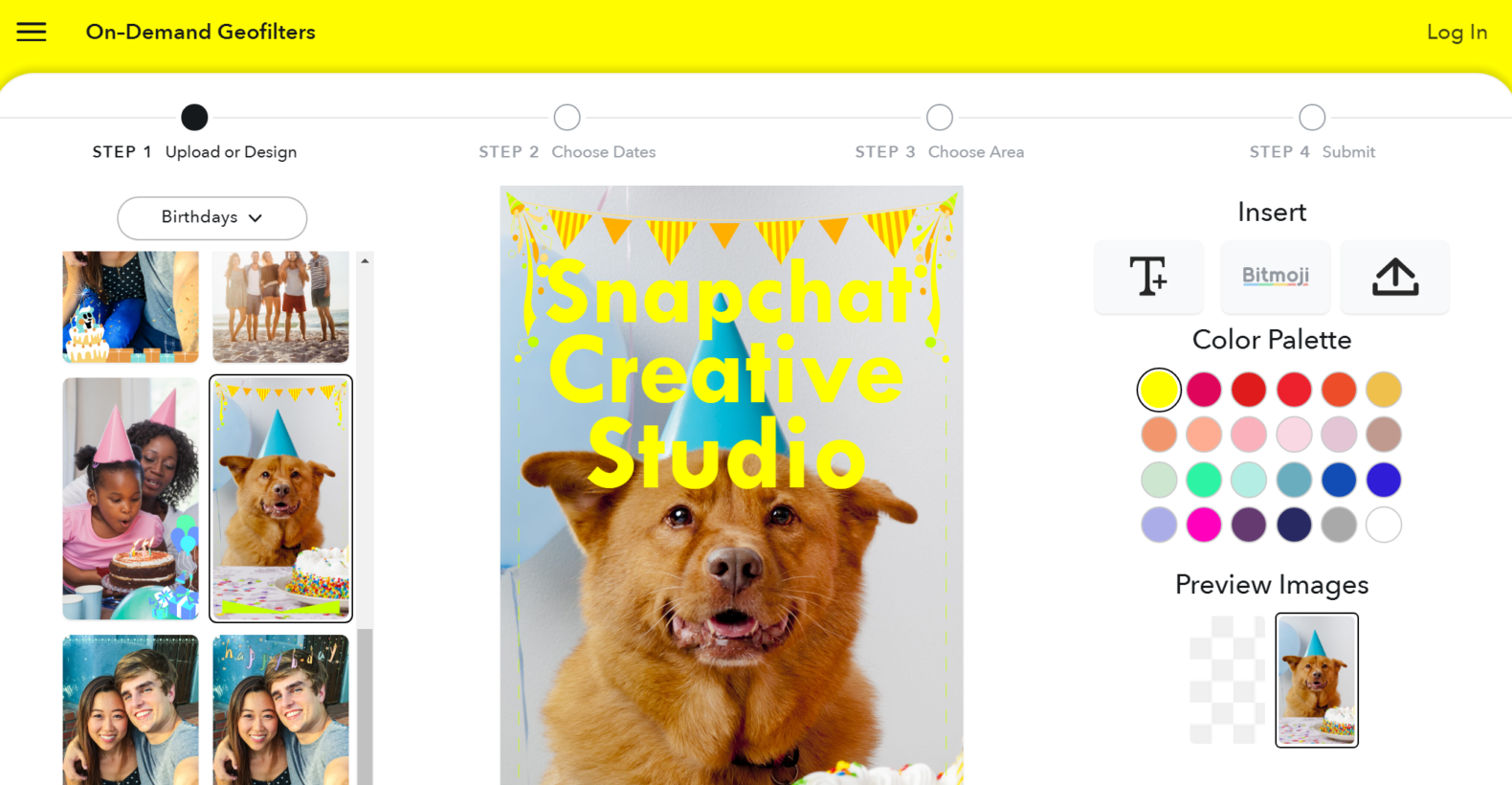 AoiroStudio May 28, 2017 We all had a long week of work, school and maybe vacation (some of us) and after spending some time relaxing with family, friends; we'll mostly spend be ready to tackle a new week. Before you do, it's time for the Weekly Roundup where we curated our some … [Link]
It's that time of the year again! The team over at DesignCrowd are offering great savings on custom logo design, web design and graphic design via their new DesignCrowd coupon page. Browse through the many deals and offers available and choose a discount that best suits you. You can save on flyer design, logo design and more! DesignCrowd is a … [Link]
Over the past few years the demand for crowdsourcing services has skyrocketed. This is particularly true for the design industry where crowdsourcing platforms such as DesignCrowd offer a cost effective way for small to medium businesses, start-ups and even individuals to get graphic design services done with very little effort. The processes are managed completely online and the platform provides … [Link]
We know that many businesses will be looking to start this financial year with a kick! Start fresh and jump onboard with DesignCrowd. Perhaps you're thinking of rebranding or making some visual changes to modernise your business? If so, the good folks over at DesignCrowd, the design crowdsourcing platform are having a MASSIVE DESIGN SALE – For 1 week only, … [Link]
Premium Black Business Cards at Jukebox Print produce many different feelings, even with their entire absence of light. The black color is an iconic hue, both pure and bold, both sophisticated and elegant that makes your corporate identity stand out. The unique aspect about the color black is its ability to produce many different sensations from its own scarcity of … [Link]
Via MyModernMet via danielkordan.com The post Milky Way Mirrored on Salt Flats appeared first on Inspiredology. [Link]
Compiling graphic design for the 1950s, the '60s, the '70s and the '80s was easy. Just mention any of those decades, and iconic images pop into your head: cartoon-style housewives, bell bottoms, blocky, disco typography and neon lettering. But when it came to coming up with graphic design representative of the 1990's, I was at a loss – nothing came … [Link]
In this tutorial, we're going to learn how to create progressively larger dots along a spiral path in Adobe Illustrator. The Steps (1-9) 1. Create a new document 800×800 pixels. 2. Left-click and Hold on the Line Segment Tool to reveal the dropdown menu and select the Spiral Tool.
3. Left-click anywhere on the artboard to draw a spiral shape, using … [Link]
You can choose a multipurpose theme that has all the features you need to build an online store, or you can select a theme that is specifically oriented toward the eCommerce genre. You'll find both types here, and all are premium themes. No matter which theme you may choose, you can't just sit back and let it do all of the … [Link]
The vast majority of websites are designed in the hopes that visitors will complete an action. Buying, subscribing, commenting… from massive social media juggernauts like Facebook, to small artisan websites selling local, hand-made crafts, this is true. Marketing has always been about understanding the subtle ways which presentation, repetition, and other visual or sensory artifacts can influence the decision-making patterns of … [Link]
Even though hooks in WordPress are amazing and everyone uses them knowingly or unknowingly, I get the impression that some advanced users and especially front-end developers still seem to avoid them. If you feel like you've been holding back on hooks, too, then this article will get you started. I am also going to reveal some interesting details to anyone who … [Link]
As digital technologies are implanted deeper in the world, making more and more aspects of life intangible, it's hard to imagine the world without any kind of banknotes, or paper money. In the dramatic history of our world, money became not just generic objects of payment, but also symbols of societies.
Combining utility and exclusivity, money is one of the challenging … [Link]
The new year is an occasion to start things fresh, to rethink current practices and habits. So why not start small? Clean up your desktop and give it an inspiring new background. We might have something for you: desktop wallpapers created by artists and designers from across the globe as a part of our monthly desktop wallpapers challenge.
This post features … [Link]
Dribbble – Beastly Badges Labels by Joey Ellis.
[Link]
Western Youths.
[Link]
Inky.
[Link]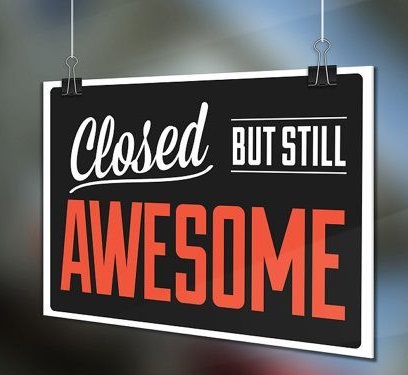 After nine years and countless Photoshop disasters, we are closing our virtual doors. We'd like to thank all of our fans for sending us such fantastic Photoshop fails over the years, and for keeping us laughing with your comments. So long, and thanks for all the clicks! All the best, The Photoshop Disasters Team The post Goodbye: A Farewell Message … [Link]
That little tractor is saying it all with his eyes. Ugh.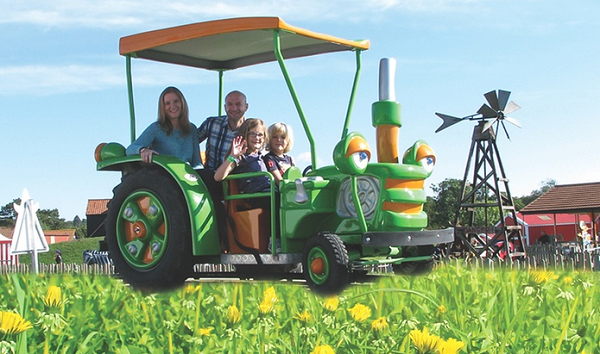 Found here. Thanks for sending this in, Andrew! The post Groupon: Old MacDonald Had A PSD appeared first on PSD : Photoshop Disasters . [Link]
And this is where we'd put the ice bucket… if we HAD one.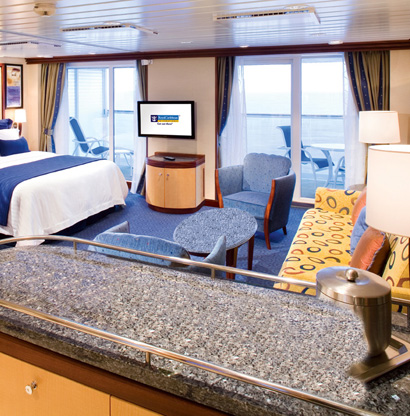 Grand Suite Cat. GSLiberty of the Seas – Royal Caribbean International Found here. Thanks for sending this in, Ross! The post Royal Caribbean: We Didn't Want Ice Anyway appeared first on PSD : Photoshop Disasters . [Link]
Hi everyone! I'm brand new to this forum and I wanted some help/advice. I have just started working freelance and have been asked to design a 16 page full colour A5 magazine, including front cover (no advertising). They will then send my work off to the printers. I have never done freelance work before so i have no idea on what … [Link]
Hi everyone! I'm brand new to this forum and I wanted some help/advice. I have just started working freelance and have been asked to design a 16 page full colour A5 magazine, including front cover (no advertising). They will then send my work off to the printers. I have never done freelance work before so i have no idea on what … [Link]
Hi all, I did look for a hardware forum and did a search for "monitor" but didn't find much. I'm coming from a Samsung 2343nw (tn panel) which was about £130 some years ago so it's definitely time to upgrade. Naturally I'm looking for an IPS 1440 panel at 27". I'm liking this Asus Asus PA279Q 27-inch IPS Professional Monitor (2560 … [Link]
Archive
29 May 2017 28 May 2017 27 May 2017 26 May 2017 25 May 2017 24 May 2017 23 May 2017 22 May 2017 21 May 2017 20 May 2017 19 May 2017 18 May 2017 17 May 2017 16 May 2017 15 May 2017 14 May 2017 13 May 2017 12 May 2017 11 May 2017 10 May 2017 09 May 2017 08 May 2017 07 May 2017 06 May 2017 05 May 2017 04 May 2017 03 May 2017 02 May 2017 01 May 2017 30 Apr 2017 29 Apr 2017