Sandro Botticelli was born in Florence about 1445. In 1470, aged just 25, and shortly after printing was introduced to Italy, his prodigious talent led him to open his own studio. He flourished under the patronage of the Medici family and was invited by Pope Sixtus IV to paint frescoes in the recently restored Sistine […]
Sponsored by Hoefler & … [Link]
Just to be clear from the start: I don't speak Hebrew. When I first started working with Hebrew type, I couldn't tell one letter from another, or even whether the page was right-side-up or upside-down. In short, I was completely unqualified to work with the Hebrew alphabet. As odd as it may seem, though, there […]
Sponsored by Hoefler & … [Link]
Since before agricultural civilization, humans have used plants for their special properties – to nourish and heal, to harm and to poison. The earliest written compilations of plants can be traced back to the second millennium BC, with early traditions in Egypt, Mesopotamia, China and India. In Greco-Roman antiquity, the Athenian, Theophrastus (c. 371 – c. 287 BC), a contemporary … [Link]
Analytics are all the rage. But all those numbers can get overwhelming fast. Here are five website metrics that you can't ignore—traffic sources, keywords, visitors, top 10 pages, exit pages—and design tweaks you can make so that you'll see improvement in those areas. (You can find all of these metrics and more in Google Analytics. If you aren't tracking analytics … [Link]
You can build some crazy things with UI animations on the web. This is quickly becoming the norm for modern websites where user engagement is a big deal. If you look around you'll find plenty of code generators and custom tools to help with animation. But you can also find free libraries that'll save you time in the coding process. … [Link]
Every week users submit a lot of interesting stuff on our sister site Webdesigner News, highlighting great content from around the web that can be of interest to web designers. The best way to keep track of all the great stories and news being posted is simply to check out the Webdesigner News site, however, in case you missed some … [Link]
Written content dominates the vast majority of e-learning materials on the web. But YouTube videos and premium courses are catching up as video content becomes easier to produce. Because of this fluctuation it's now easier than ever to teach yourself a piece of software or new skillset by watching other professionals from the comfort of your home office. InDesign is … [Link]
So far today, I have spent one hour perfecting the design of one of my client's new media packs, and honestly I am very happy with it. To tell you the truth, I am super happy that I managed to get it looking so great, within such a short space of time. What I am not happy with however, is … [Link]
Attractive product packaging, useful product-related information, and a streamlined checkout process can combine to give your online store's customers a shopping experience that encourages repeat visits, and visits by word-of-mouth customers as well. Follow the insights and tips offered here, and give careful consideration to our WordPress theme recommendations, and you could easily become the proud owner of an eCommerce … [Link]
As an entrepreneur, it is important to have the right tools to help you build your business. And if you're looking for one, there is an abundance in the market already with different functions… Click through to read the rest of the story on the Vandelay Design Blog.
[Link]
Learning to build your own mobile app is easier than it seems. But it does require a lot of upfront work and some willingness to code. If you've only ever worked with frontend development then moving… Click through to read the rest of the story on the Vandelay Design Blog.
[Link]
Text is crucial in all forms of design from websites to posters and digital graphics. By studying typography you'll learn how to craft brilliant logos and websites that all function as expected…. Click through to read the rest of the story on the Vandelay Design Blog.
[Link]
When it comes to creating websites, not everyone has a lot of time to spend on finding and customizing the perfect theme, even though many of us would make use of a website or blog these days. Because of this, we created a list of 25 simple WordPress themes that are both beautiful and easy to use. You can choose … [Link]
One of the most important goals of a Church is to spread its message clearly and thoroughly, not only in the sacred space but in the online world, too! We know this is hard and finding the perfect website for your church or religious website might be even harder, so let's make a list of the most important aspects a … [Link]
Some time ago, a business could be a success if its website was attractive and engaging. That's no longer the case. Attractiveness is still important, and content is still king. Such things as front-page hero images and well-structured layouts still matter. What's different, is the advent of mobile devices. In fact, more than half of today's online shoppers use these … [Link]
I have a new set of free Photoshop Actions to share with you all today. These Winter Blues photo effects are designed to complement your cold and snowy photographs by enhancing cloudy skies and converting boring overcast greys to subtle cool hues. There's 10 Actions to choose from, each with a different style that best suits a specific type of … [Link]
In today's Photoshop tutorial I'm going to show you a cocktail of Photoshop filters that produce a pretty cool watercolour style effect. One of the best features of this effect is it uses a Smart Object to allow the styling to be added to live text, this means you can go back and edit the wording and fine tune the … [Link]
Old packaging designs from previous centuries provide the ultimate vintage design inspiration. The best way to achieve realistic vintage effects in your modern artwork is to study the aesthetics of authentic examples. These relics were once every day household products with ordinary packaging artwork for the era, but as design styles and printing technologies have developed, designers are now finding … [Link]
Thousands of people create and release websites every day. Even though we're talking about businesses, startups, personal websites or portfolios, every good project needs a simple but effective website. If you're one of those people that are looking to create a user-friendly and well-organized platform for their ideas, then you know that finding free open source templates is easy. The … [Link]
If you're looking at themes for your e-commerce site and basing your decision purely on aesthetics, you're about to make a decision that might backfire and may cost you big. While the look of your site absolutely should bear significance, it's but one of the many elements you'll need in place to create the best possible experience for your customers. … [Link]
If you are an experienced freelance web designer, you're aware of many productivity hacks. You might even have tried a few, and experienced both good and not-so-good results. Some of the more promising techniques may have come with a heavier price than you were willing to pay. We talk about the price of turning your lifestyle upside down. Here are … [Link]
Daily Design Inspiration
AoiroStudio Jan 24, 2018 Part of the Daily Design Inspiration series that started it all on Abduzeedo. This is where you'll find the most interesting things/finds/work curated by one of us to simply inspire your day. Furthermore, it's an opportunity to feature work from more designers, photographers, and artists in general that we haven't had the chance … [Link]
Poster Design: Metropolis 90th Anniversary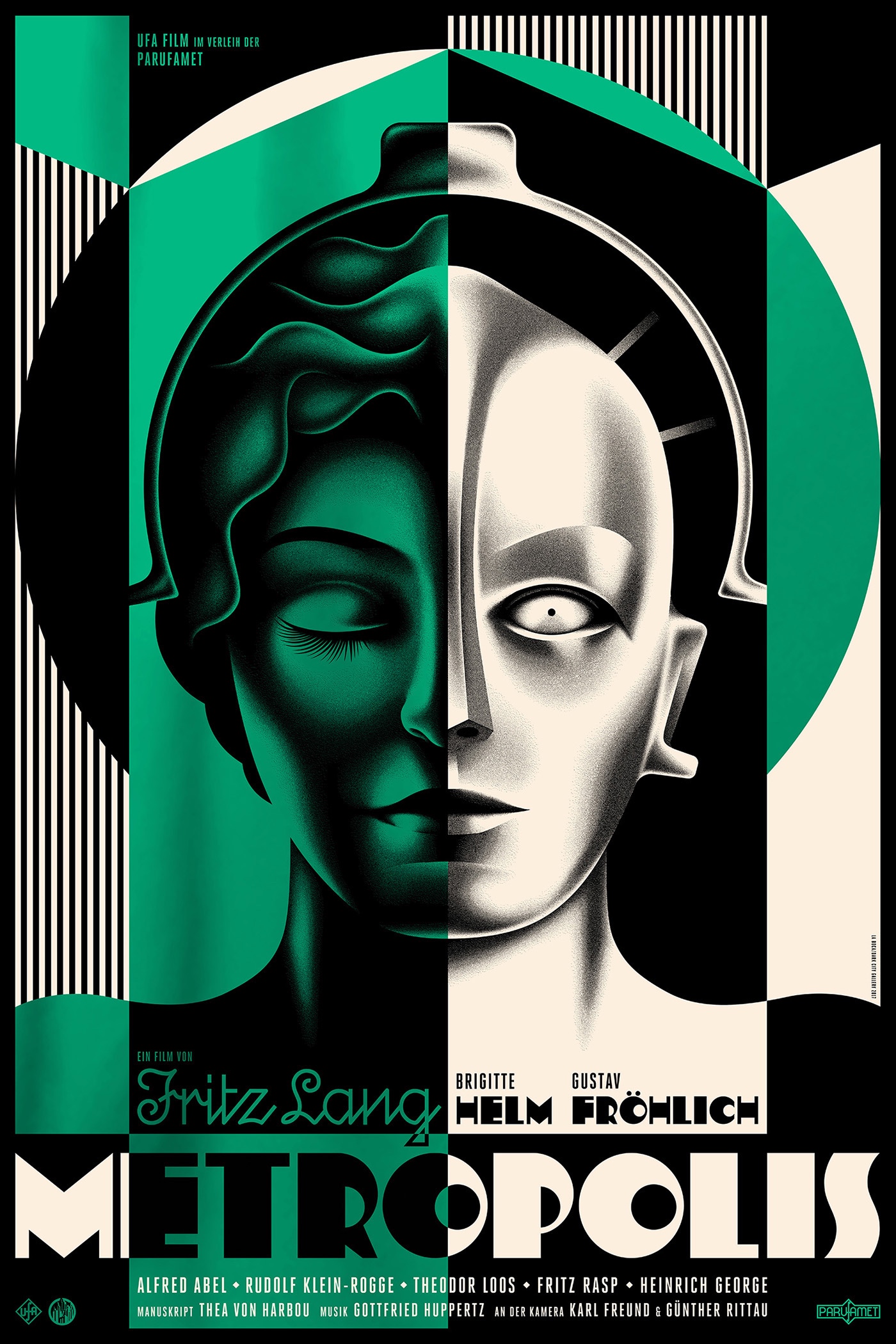 ibby Jan 23, 2018 La Boca created a beautiful poster design to celebrate the 90th anniversary of the Fritz Lang sci-fi classic, Metropolis. It was screen printed in 4 colour variations using a combination of metallic inks and mirrored papers to create the same art deco look. The result as I mentioned in the beginning … [Link]
Playstation Minimalist App Design Concept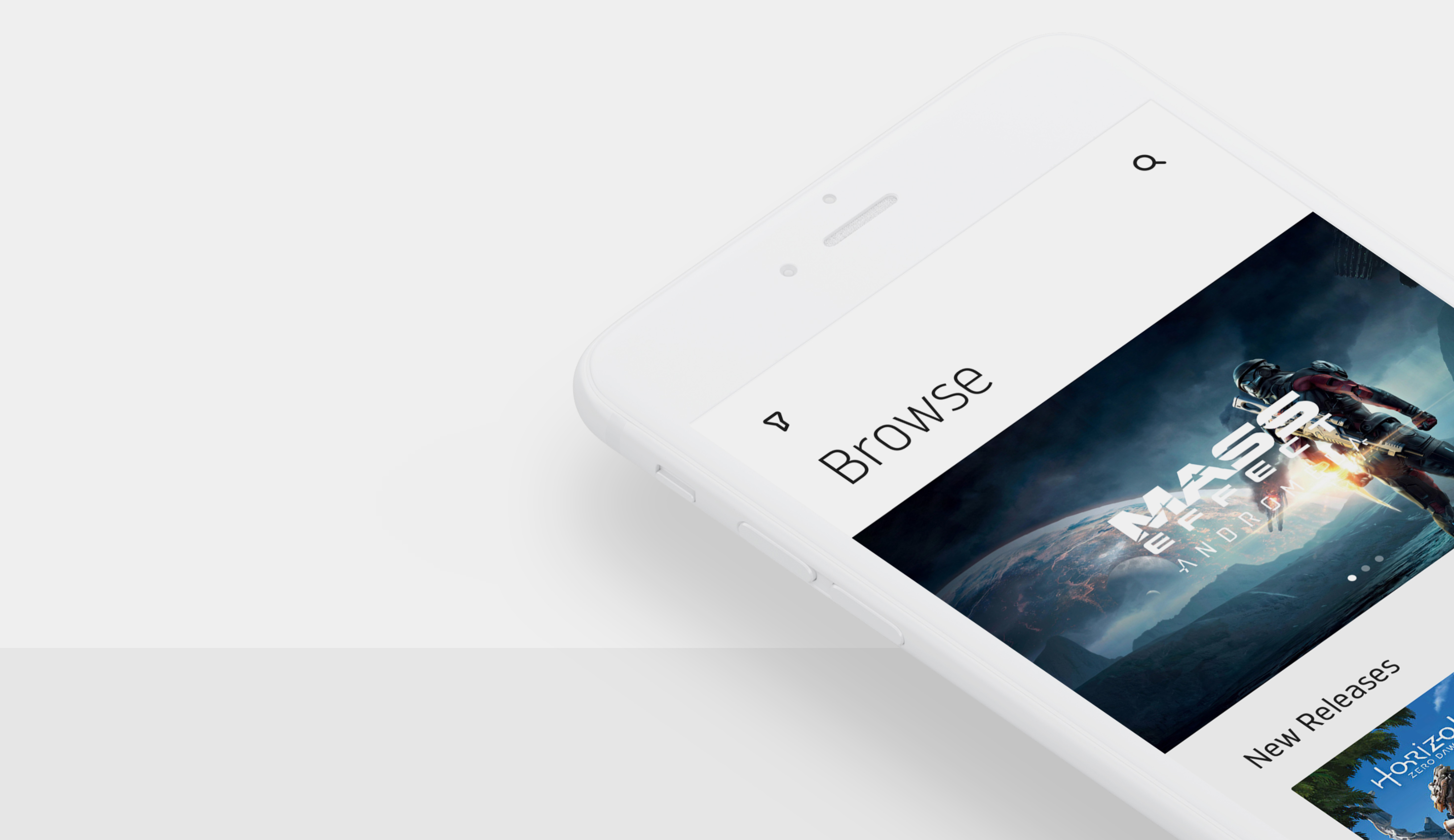 ibby Jan 23, 2018 Minimalist app design seems to be more than a trend but a expected evolution for interface design. Before people were not familiar with these new touch devices, it was important to make sure things had a connection with the real things, therefore the hyper-realistic design full of shadows, depth, texture and … [Link]
What are mom blogs? Most of us have found ourselves trapped in the rabbit hole of motherhood lifestyle blogs, or "mom blogs." Maybe you spent time reading an inspirational adoption story; perhaps you've followed a family living off the grid. Or maybe you're like me, and one "quick search" for coconut oil turned into thirty minutes of DIY recipes and … [Link]
I didn't know what exactly to call them, but I've seen these shapes appear in many places across the design world. I'm calling them "teardrop foliage." I think they are cool shapes, and they are relatively simple shapes, so they are very versatile and can be used in many different ways. I spent some time putting together a free set … [Link]
Trying to catch the attention of web surfers has always been a big challenge. With more and more websites available every day, it can be hard to figure out what you need to do to make your site stand out and look better. Strong search engine optimization will help of course, but once a visitor finds your site, whether they … [Link]
I'm excited to announce that Themify has released another awesome theme – Themify Shoppe. Designed by Liam McKay and coded by Themify team, Shoppe works hand-in-hand with WooCommerce, making it the ultimate multi-purposed eCommerce theme. It features the popular drag and drop Themify Builder that can help you design and build your online store to […]
The post Themify Shoppe … [Link]
Email is your post powerful marketing channel when used well. Your visitor's inbox is a perfect opportunity for you to capture attention, communicate important updates and invite readers back to your site for increased visibility. The stats on email marketing effectiveness say it all – top marketing specialists and service providers tell us that email […]
The post Best Email … [Link]
There are hundreds of ways to create responsive navigation, limited only by your creativity and the boundaries of what CSS can accomplish. Good responsive navigation is a little harder – a responsive menu must become a mobile menu, adhering to the needs and rules of touch-driven devices. Mobile design is rapidly changing, and so the […]
The post Four Elements … [Link]
It's that time of the year again! The team over at DesignCrowd are offering great savings on custom logo design, web design and graphic design via their new DesignCrowd coupon page. Browse through the many deals and offers available and choose a discount that best suits you. You can save on flyer design, logo design and more! DesignCrowd is a … [Link]
Over the past few years the demand for crowdsourcing services has skyrocketed. This is particularly true for the design industry where crowdsourcing platforms such as DesignCrowd offer a cost effective way for small to medium businesses, start-ups and even individuals to get graphic design services done with very little effort. The processes are managed completely online and the platform provides … [Link]
We know that many businesses will be looking to start this financial year with a kick! Start fresh and jump onboard with DesignCrowd. Perhaps you're thinking of rebranding or making some visual changes to modernise your business? If so, the good folks over at DesignCrowd, the design crowdsourcing platform are having a MASSIVE DESIGN SALE – For 1 week only, … [Link]
I was recently asked to join the Amazon Influencer Program, which basically is a way for 'influencers' to get their own customizable Amazon page, to recommend products to their followers. I took this opportunity to recommend some books and other items in my Amazon shop, so go check it out. » Browse my Amazon shop Or read on below for … [Link]
This article has been contribute by Nicholas Brown. Last updated: Dec 28 2017, for 2018 Graphic designers work with print more than most other creatives today. Once everything is approved and sent out for printing, your commercial printer will do an amazing job for sure, but until then you need to show your client that it's worth the investment long … [Link]
Fonts are fundamental to every design and creative project, and finding well-made fonts can not only be really tricky, but really expensive! DesignCuts have put together this definitive new collection featuring some of the most popular fonts across every discipline. These fonts sell for thousands of dollars and regularly top every best-sellers list. This is the first time you can … [Link]
TEST POST WITH NEWLY UPLOADED IMAGE
Read more posts by sysops
[Link]
What if Disney stories had Instagram?
Probably not a good idea Instagram has been a huge part of the social media sphere ever since its introduction in 2010. Created by software engineers Kevin Systrom and Mike Krieger, it gained rapid popularity with over 300 million active users at the end of 2014. It was so popular that social media giant … [Link]
In today's commercial world, barcodes are almost everywhere.
Present in every product packaging that we use today, barcodes have become universal with their use in automating supermarket checkout systems. Recently, innovations in barcode technology have made it possible to do more than tagging products. They can also be used to encode music, images, URLs and emails. Barcodes encode data by … [Link]
Whether you are a designer, a marketer or an entrepreneur, when you work on starting up an eCommerce website, the first thing that comes into your mind is how to sell, where to promote your products and to whom you are addressing your offers. Everything starts with the selection of a niche of products, a marketing research and of course, … [Link]
When marketing their business, most photographers will rely on the merit of their photographs—but it can't do all of the work on its own. Using other printed materials such as business cards, flyers, mailers, and brochures can tell a potential client more about the photographer's personality. A client might review dozens of photographs when choosing a photographer, but placing your … [Link]
Use What's Around to Inspire Your Website Design The Web is oversaturated with sites and social media pages. People can find anything online that inspires them, from humorous videos to stunning images streamed by NASA. Whether looking for a new retailer for their needs or looking to book the family's summer vacation, few decisions are made without running a Google … [Link]
To come up with a proper design, UX designers use a lot of different research techniques, such as contextual inquires, interviews and workshops. They summarize research findings into user stories and user flows and communicate their thinking and solutions to the teams with artifacts such as personas and wireframes. But somewhere in all of this, there are real people for … [Link]
Not too long ago, front-end performance was a mere afterthought. Something that was postponed to the end of a project and that didn't go much beyond minification, asset optimization, and maybe a few adjustments on the server's config file. But things have changed.
We have become more conscious of the impact performance has on the user experience, and the tools … [Link]
Sometimes things evolve faster than you think. Something that started as a simple WordPress blog back in September 2006, has evolved into a little Smashing universe — with books, eBooks, conferences, workshops, consultancy, job board and, most recently, 56 fancy cats (upcoming, also known as Smashing Membership). We have a wonderful team making it all happen, but every project requires … [Link]
AngularJS (commonly known as Angular) is an exceptionally powerful front-end development framework for building sophisticated JavaScript apps. Though learning Angular will be immensely rewarding, I'm certain many prospective initiates to Angular have had their desires of Angular mastery nipped in the bud due to the terrifyingly intimidating and complicated Angular documentation. That's a shame, because Angular has so much to … [Link]
With 84% of American adults using the Internet, it's surprising to think that many organizations today, particularly small businesses, still choose not to invest a bit of time and resources towards building their own website. The following infographic reveals common excuses why 46% of small businesses still don't have a website, with counter-arguments for each excuse. If you need to … [Link]
As Art Director over at Vintage, I have had the opportunity to build and grow an outstanding web design team. Together, our team has managed to work on plenty of innovative, award-winning projects. I would like to share some of my tips and techniques for hiring, helping cultivate the skills of team members, and creating a productive team culture. Hiring … [Link]
In this tutorial, we're going to learn how to create progressively larger dots along a spiral path in Adobe Illustrator. The Steps (1-9) 1. Create a new document 800×800 pixels. 2. Left-click and Hold on the Line Segment Tool to reveal the dropdown menu and select the Spiral Tool.
3. Left-click anywhere on the artboard to draw a spiral shape, using … [Link]
You can choose a multipurpose theme that has all the features you need to build an online store, or you can select a theme that is specifically oriented toward the eCommerce genre. You'll find both types here, and all are premium themes. No matter which theme you may choose, you can't just sit back and let it do all of the … [Link]
The vast majority of websites are designed in the hopes that visitors will complete an action. Buying, subscribing, commenting… from massive social media juggernauts like Facebook, to small artisan websites selling local, hand-made crafts, this is true. Marketing has always been about understanding the subtle ways which presentation, repetition, and other visual or sensory artifacts can influence the decision-making patterns of … [Link]
Dribbble – Beastly Badges Labels by Joey Ellis.
[Link]
Western Youths.
[Link]
Inky.
[Link]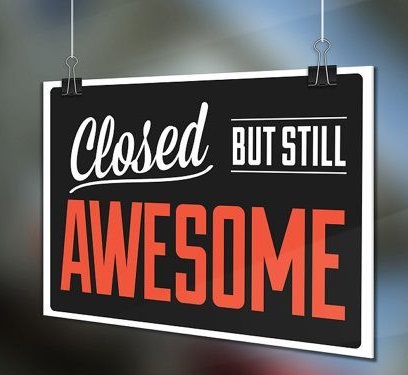 After nine years and countless Photoshop disasters, we are closing our virtual doors. We'd like to thank all of our fans for sending us such fantastic Photoshop fails over the years, and for keeping us laughing with your comments. So long, and thanks for all the clicks! All the best, The Photoshop Disasters Team The post Goodbye: A Farewell Message … [Link]
That little tractor is saying it all with his eyes. Ugh.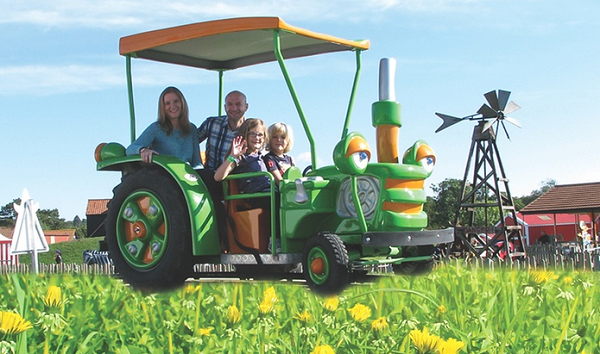 Found here. Thanks for sending this in, Andrew! The post Groupon: Old MacDonald Had A PSD appeared first on PSD : Photoshop Disasters . [Link]
And this is where we'd put the ice bucket… if we HAD one.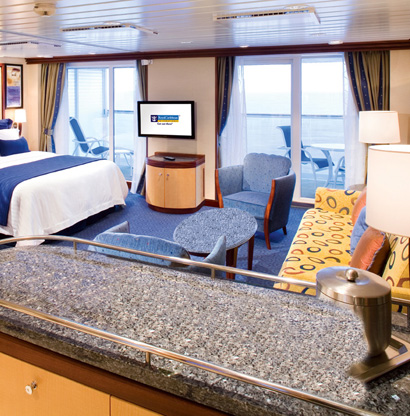 Grand Suite Cat. GSLiberty of the Seas – Royal Caribbean International Found here. Thanks for sending this in, Ross! The post Royal Caribbean: We Didn't Want Ice Anyway appeared first on PSD : Photoshop Disasters . [Link]
Hi everyone! I'm brand new to this forum and I wanted some help/advice. I have just started working freelance and have been asked to design a 16 page full colour A5 magazine, including front cover (no advertising). They will then send my work off to the printers. I have never done freelance work before so i have no idea on what … [Link]
Hi everyone! I'm brand new to this forum and I wanted some help/advice. I have just started working freelance and have been asked to design a 16 page full colour A5 magazine, including front cover (no advertising). They will then send my work off to the printers. I have never done freelance work before so i have no idea on what … [Link]
Hi all, I did look for a hardware forum and did a search for "monitor" but didn't find much. I'm coming from a Samsung 2343nw (tn panel) which was about £130 some years ago so it's definitely time to upgrade. Naturally I'm looking for an IPS 1440 panel at 27". I'm liking this Asus Asus PA279Q 27-inch IPS Professional Monitor (2560 … [Link]
Archive
23 Jan 2018 22 Jan 2018 21 Jan 2018 20 Jan 2018 19 Jan 2018 18 Jan 2018 17 Jan 2018 16 Jan 2018 15 Jan 2018 14 Jan 2018 13 Jan 2018 12 Jan 2018 11 Jan 2018 10 Jan 2018 09 Jan 2018 08 Jan 2018 07 Jan 2018 06 Jan 2018 05 Jan 2018 04 Jan 2018 03 Jan 2018 02 Jan 2018 01 Jan 2018 31 Dec 2017 30 Dec 2017 29 Dec 2017 28 Dec 2017 27 Dec 2017 26 Dec 2017 25 Dec 2017 24 Dec 2017