It's that time of the year again! The team over at DesignCrowd are offering great savings on custom logo design, web design and graphic design via their new DesignCrowd coupon page. Browse through the many deals and offers available and choose a discount that best suits you. You can save on flyer design, logo design and more! DesignCrowd is a … [Link]
Over the past few years the demand for crowdsourcing services has skyrocketed. This is particularly true for the design industry where crowdsourcing platforms such as DesignCrowd offer a cost effective way for small to medium businesses, start-ups and even individuals to get graphic design services done with very little effort. The processes are managed completely online and the platform provides … [Link]
We know that many businesses will be looking to start this financial year with a kick! Start fresh and jump onboard with DesignCrowd. Perhaps you're thinking of rebranding or making some visual changes to modernise your business? If so, the good folks over at DesignCrowd, the design crowdsourcing platform are having a MASSIVE DESIGN SALE – For 1 week only, … [Link]
Web Unleashed is a 2-day conference by FITC that focuses on frontend development. The event will take place in Toronto on September 16th and 17th, 2015. See their schedule and speakers list for more info about the conference. I have one Web Unleashed conference ticket to giveaway. To enter the ticket giveaway, all you need […]
[Link]
There are many Javascript fixes for the viewport height units bug in iOS 7 (iPhone & iPad), this article will cover how to resolve this bug with CSS. This particular bug affects the rendering of viewport height units, for example: if you try to make a full viewport height container with height:100vh, it will display […]
[Link]
Five years ago, I was inspired to start Themify by a vision to build a tool which allows designers (like myself) to build WordPress themes without coding skills. Today, I'm proud to announce that my vision has come true. Say hello to Themify Flow, a free WordPress framework which allows you to build and customize […]
[Link]
February is the month of love, and by looking at the February Bundle from our friends at TheHungryJPEG, we can definitely tell they've given extra love to this month's font bundle. Included in this month's bundle are 32+ beautifully designed fonts–with 7 bonus fonts–that you can use and enjoy in your designs. Plus, also included are 20 graphics packs. That's … [Link]
We have a treat for you today provided by our friends at Vecteezy.com. Technology is evolving right before our eyes but vintage and retro related art still provides us with the nostalgia of yesterday. The first freebie we have for you features vintage stamp icons with loads of character. It includes 18 fully scalable and editable vectors icons The second … [Link]
Our plan was to interview Matteo for another episode of Webydo's "Design Talks" but we ended up with something completely different – a hybrid between a serious discussion on the intimacy of in-browser website design and a satire of designers' obsession with perfectionism. Sometimes described as the reincarnation of Salvador Dali, Matteo Bologna is the co-founder of the famous NY … [Link]
It is rightfully said that first impression is the last impression. This is also true in the business world. The only difference is that in the corporate arena, business cards are also a part and parcel of an individual's or a company's identity. From giving a potential customer a first look at your product to establishing your and your company's … [Link]
An influential person once said "Good design is good business." In today's world when brand power and brand advertising has become the demand of the day, this little remark proves truer than ever. For this very reason, logos of different brands have a unique status and importance both in the minds of the consumer as well as the marketing and … [Link]
Showcasing some very cool business cards and different approaches compared to the traditional ways of the business cards. I have been building up this posts for quite some time now…here is a Flickr group that has some great business cards.
The post Cool Business Cards appeared first on Inspiredology. [Link]
This post is part of our daily series of posts showing the most inspiring images selected by some of the Abduzeedo's writers and users. If you want to participate and share your graphic design inspiration, You can submit your images and inspiration to RAWZ via http://raw.abduzeedo.com and don't forget to send your Abduzeedo username; or via Twitter sending to http://twitter.com/abduzeedo. … [Link]
There are types of project that inspire you more than others. Not because of style or because it's trendy but just because it's an specifc type, like icon design, branding, UI. For me editorial design and branding have a special place in my heart. Maybe the reason might be due to the fact I don't do that that much anymore, … [Link]
Today we will show you an inspiring tiny house, Vista, a project by ESCAPE Homes. I love tiny houses and I think it is amazing how people can create beautiful and super cozy spaces in small environments. As we like to say, less is more, and here we can totally see this. Instead of showing you a huge unattainable house … [Link]
Have you checked your website's speed lately? In a study conducted by Geoff Kenyon way back in 2011, he determined these standards for comparing your website speed against the rest of the Web: if your site loads in 5 seconds it is faster than approximately 25% of the web; if your site loads in 2.9 seconds it is faster than … [Link]
Every industry has its heroes and celebrities—well, we web designers don't have anything like the powerhouse that is Brangelina, and none of us are naming our kids after directional markers based on the Earth's magnetic field—what we have are people who are just really good at their jobs. At least, we think they are, and they certainly sound like they … [Link]
Just when we were starting to get used to the tools, frameworks and methodologies needed to design good mobile apps, we find the device landscape is changing again: smartwatches and other connected wearables, sensors and everything under the "Internet of Things" umbrella are bringing new complexity to our field, and makes it very difficult to tell where "mobile" or an … [Link]
You probably don't need most of the features that come with large UI frameworks such as Bootstrap, especially when you're working on small, straightforward projects that you just want to get up and running as soon as possible. Fortunately, there are smaller, simpler CSS frameworks out there that you can use instead. Using a small CSS framework typically translates to … [Link]
When I started out, I made about $1,680 a month (after taxes). Now I make that in less than two days. It's crazy when I think about it. For a lot of us (myself included) it's never about the money. But what I have inevitably realized is that money brings freedom. The freedom to choose the work we take on. … [Link]
Even if your site is still months away from being ready for launch, you should put up a "coming soon" page as soon as possible. A "coming soon" page can help you collect user information, like email addresses and feedback/suggestions. It can therefore help you build buzz and a base of early adopters prior to your site's launch. For ideas … [Link]
Welcome to this month's roundup of type-related information and entertainment. Today, we go to a galaxy far, far away, take a typographic tour down Broadway, see what it takes to create a Chinese font, wax nostalgic about punctuation that never caught on, find the world's most expensive-looking font, greet the public preview of FontLab VI, wonder if graffiti is fun … [Link]
Both the Roman, Pliny (ca. 61–113) and the Greek historian, Herodotus (ca. 484–425 BC), mention gilding; the latter writing that the Egyptians gilded wood and metal. It has been used in decorating ceramics, in art, and at least from the fifth century in the production of illuminated manuscripts, reaching its peak in the especially exquisite illuminated Books of Hours produced … [Link]
The early history of illustrated printed books is also the history of woodcut. Woodcut illustrations long predate the mid-fifteenth-century introduction of movable type to Germany. They were used extensively in the printing of textiles many hundreds of years before in Europe and the Far East. Designs were cut in relief in wood, inked, then stamped onto fabric by hand. Woodcuts … [Link]
What if Disney stories had Instagram?
Probably not a good idea Instagram has been a huge part of the social media sphere ever since its introduction in 2010. Created by software engineers Kevin Systrom and Mike Krieger, it gained rapid popularity with over 300 million active users at the end of 2014. It was so popular that social media giant … [Link]
In today's commercial world, barcodes are almost everywhere.
Present in every product packaging that we use today, barcodes have become universal with their use in automating supermarket checkout systems. Recently, innovations in barcode technology have made it possible to do more than tagging products. They can also be used to encode music, images, URLs and emails. Barcodes encode data by … [Link]
GOOD NEWS: Game of Thrones is returning in less than a week.
And we need a Game of Thrones themed post to ride the hype train. And luckily, I just found just the graphic designer to feature. Russian illustrator Ivan Belikov was previously featured here with his Social Networks illustrations and now he's back with his Game of Thrones sigils … [Link]
Bluehost have recently open sourced their in-house script that can be used to automatically update WordPress websites. Sometime back, Bluehost had noticed that majority of support requests and issues related to hacked websites arose from WordPress users who were running obsolete versions of WordPress. As such, Bluehost came up with an ambitious yet effective plan: their wrote a script that would … [Link]
If you have a website for your company or are trying to promote your personal brand through social media, odds are you know a couple things about the Internet. One, you're probably aware that a lot of people use the internet, to the tune of 168 million DVDs' worth of information exchanged online on a daily basis. So, yeah. A lot … [Link]
ECommerce is not as difficult as you might think it is, but there are a few things you should know before you launch your store and publish your first product. Paperwork is still required Even if your store is intangible, you have to pay taxes anyway. Take care of the paperwork first, and make sure you are ready to do it … [Link]
Written content dominates the vast majority of e-learning materials on the web. But YouTube videos and premium courses are catching up as video content becomes easier to produce. Because of this fluctuation it's now easier than ever to teach yourself a piece of software or new skillset by watching other professionals from the comfort of your home office. InDesign is … [Link]
So far today, I have spent one hour perfecting the design of one of my client's new media packs, and honestly I am very happy with it. To tell you the truth, I am super happy that I managed to get it looking so great, within such a short space of time. What I am not happy with however, is … [Link]
Attractive product packaging, useful product-related information, and a streamlined checkout process can combine to give your online store's customers a shopping experience that encourages repeat visits, and visits by word-of-mouth customers as well. Follow the insights and tips offered here, and give careful consideration to our WordPress theme recommendations, and you could easily become the proud owner of an eCommerce … [Link]
Characters and mascots are often used by brands, products, and websites to help with identity and communicating a specific message to customers/visitors. For many web designers character design is… Click through to read the rest of the story on the Vandelay Design Blog.
[Link]
Adobe is known for their excellent quality software products. We wanted to share an awesome promo to our readers that Adobe Stock is currently offering! Don't miss this opportunity to save big… Click through to read the rest of the story on the Vandelay Design Blog.
[Link]
Now that 2016 is underway, web designers, developers, and anyone interested in all things WordPress are on the lookout for new tendencies, strategies, techniques and tools to keep up with the latest… Click through to read the rest of the story on the Vandelay Design Blog.
[Link]
UI kits and templates will save you precious time and money, which is essential when working under time constraints or on a tight budget. These beautiful Sketch templates and UI kits include graphics, icons, fonts, hundreds of screens and categories, widgets, infographics, and a plethora of other UI elements that will make your life significantly easier. We have put together … [Link]
There is no shortage of website design and website building tools on the market, and there are more than a few very good ones. It can be a challenge to find one that will best meet your needs, not to mention the time it can take you to conduct a search. You want to get the most for your money, … [Link]
There are multiple techniques that you can use in design to create infinite combinations of different elements that you can discover and experiment with in your own designs. Today we'll explore photo collages. If you've ever wished you could express multiple ideas at the same time, then you'll want to consider photo collages for your next project. Incorporating collages in … [Link]
This new set of vector doodles for Access All Areas members comes just in time to create your own card or promo images for clients and loved ones on Valentine's Day! They have been kindly donated by Fresh Design Elements to help members to spread love through their artwork on the special day, but the illustrated arrows, hearts, dividers and … [Link]
In today's video tutorial we're going to combine the powers of Adobe Illustrator and Adobe Photoshop to produce a trendy geometric photo collage. This style of artwork has a somewhat retro vibe and it's the kind of art you would see on album covers or as a series of abstract poster prints. We'll be using Illustrator for its powerful shape … [Link]
Hollywood has definitely been fuelling me with plenty of inspiration lately. A few weeks ago I shared a tutorial on how to create a movie poster based on The Hateful Eight. Today I have another movie themed tutorial, this time inspired by the vibrant text effect from the Suicide Squad trailer. Follow along to see how the 3D typography is … [Link]
Like people, and like businesses, every website is different. Some are massive, like Wikipedia, containing unending millions of unique pages, while others are miniscule, like Georg Jenson's online store, which uses minimalist media to sell the designer's products. Some websites are cluttered with ads and information; others are rigidly organized with plenty of white space. None of these websites are … [Link]
Finding the perfect colors for a design can be frustrating sometimes. Some days, all the right colors fall into place, and on other days everything feels gray and empty. Deciding on which color scheme is right for a project is not always easy, and choosing a palette can be along and tedious process. However, having some great sources of inspiration … [Link]
A strong portfolio features attention-getting content, and presents it in the best possible way. There are other approaches you can take to persuade clients to accept your services, but when you are stating your case online, a solid portfolio is almost always the most effective. A portfolio is not just a compilation of your best work. How to present the … [Link]
InkyDeals is daily deals website that offers premium resources for designers, programmers & freelancers with insane discounts. They are offering 40% off all of their deals until Feb 15th. This is your chance to grab some premium resources for amazing value. Use code "Love2016″ at checkout. Browse their best sellers page or jump right into their most colossal bundles below. … [Link]
Every new freelancer in the field needs to enter with an arsenal to help them through the freelance maze. Below I've made a list of FAQs that bright eyed, bushy tailed first timers have when they start work. Without further ado, let's get right to it!
Who & what is a freelancer? Merriam-Webster defines a freelancer as a person who … [Link]
Web designing and SEO are synonymous to each other in today's web-smart world. Beauty alone cannot win the race of ranking higher in the SERPs. Modern web designers need to learn, that with the right kind of SEO they can do wonders for their website. Here are 13 things every web designer needs to know about SEO:
1. Smart and … [Link]
Even though hooks in WordPress are amazing and everyone uses them knowingly or unknowingly, I get the impression that some advanced users and especially front-end developers still seem to avoid them. If you feel like you've been holding back on hooks, too, then this article will get you started. I am also going to reveal some interesting details to anyone who … [Link]
As digital technologies are implanted deeper in the world, making more and more aspects of life intangible, it's hard to imagine the world without any kind of banknotes, or paper money. In the dramatic history of our world, money became not just generic objects of payment, but also symbols of societies.
Combining utility and exclusivity, money is one of the challenging … [Link]
The new year is an occasion to start things fresh, to rethink current practices and habits. So why not start small? Clean up your desktop and give it an inspiring new background. We might have something for you: desktop wallpapers created by artists and designers from across the globe as a part of our monthly desktop wallpapers challenge.
This post features … [Link]
Dribbble – Beastly Badges Labels by Joey Ellis.
[Link]
Western Youths.
[Link]
Inky.
[Link]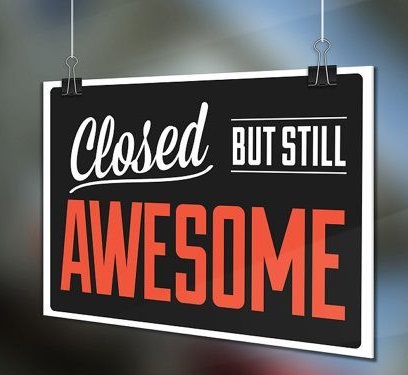 After nine years and countless Photoshop disasters, we are closing our virtual doors. We'd like to thank all of our fans for sending us such fantastic Photoshop fails over the years, and for keeping us laughing with your comments. So long, and thanks for all the clicks! All the best, The Photoshop Disasters Team The post Goodbye: A Farewell Message … [Link]
That little tractor is saying it all with his eyes. Ugh.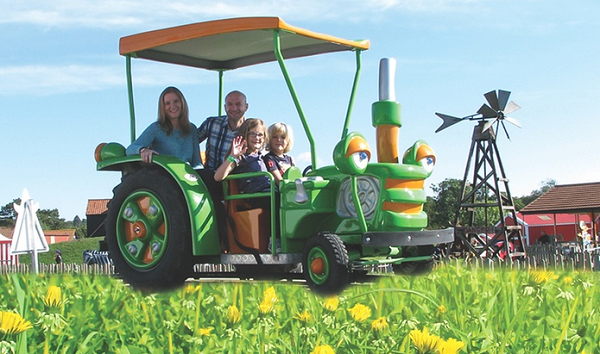 Found here. Thanks for sending this in, Andrew! The post Groupon: Old MacDonald Had A PSD appeared first on PSD : Photoshop Disasters . [Link]
And this is where we'd put the ice bucket… if we HAD one.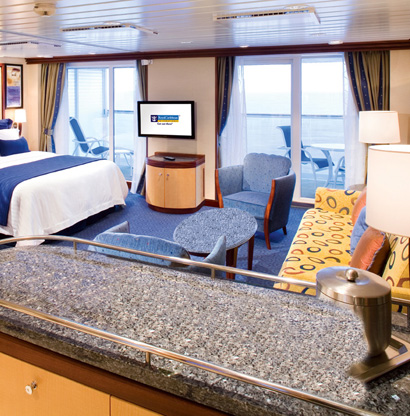 Grand Suite Cat. GSLiberty of the Seas – Royal Caribbean International Found here. Thanks for sending this in, Ross! The post Royal Caribbean: We Didn't Want Ice Anyway appeared first on PSD : Photoshop Disasters . [Link]
Hi everyone! I'm brand new to this forum and I wanted some help/advice. I have just started working freelance and have been asked to design a 16 page full colour A5 magazine, including front cover (no advertising). They will then send my work off to the printers. I have never done freelance work before so i have no idea on what … [Link]
Hi everyone! I'm brand new to this forum and I wanted some help/advice. I have just started working freelance and have been asked to design a 16 page full colour A5 magazine, including front cover (no advertising). They will then send my work off to the printers. I have never done freelance work before so i have no idea on what … [Link]
Hi all, I did look for a hardware forum and did a search for "monitor" but didn't find much. I'm coming from a Samsung 2343nw (tn panel) which was about £130 some years ago so it's definitely time to upgrade. Naturally I'm looking for an IPS 1440 panel at 27". I'm liking this Asus Asus PA279Q 27-inch IPS Professional Monitor (2560 … [Link]
Archive
13 Feb 2016 12 Feb 2016 11 Feb 2016 10 Feb 2016 09 Feb 2016 08 Feb 2016 07 Feb 2016 06 Feb 2016 05 Feb 2016 04 Feb 2016 03 Feb 2016 02 Feb 2016 01 Feb 2016 31 Jan 2016 30 Jan 2016 29 Jan 2016 28 Jan 2016 27 Jan 2016 26 Jan 2016 25 Jan 2016 24 Jan 2016 23 Jan 2016 22 Jan 2016 21 Jan 2016 20 Jan 2016 19 Jan 2016 18 Jan 2016 17 Jan 2016 16 Jan 2016 15 Jan 2016 14 Jan 2016 13 Jan 2016