Universal GroteskI remember looking at this book cover every evening before falling asleep. I was perhaps 13 or 14, and I didn't really know who Franz Kafka was, but this book with the weird 'f' on the spine caught my attention.
These kinds of details continued to catch my eye, and as I became more aware of letter shapes and of … [Link]
The process of drawing Vinter fonts began almost six years ago. The initial spark originated from one of the many magazines I regularly purchase for inspiration in my work as a graphic designer. Its headlines were set in an extremely thin sans serif, employing the thick–thin contrast commonly found in antiqua designs.
In 2014, a custom variant of Vinter was … [Link]
The book in its present form is a product of evolution, serendipity, and design. Its size and proportions accommodations to the human form: the length of our arms; the type size a concession to our visual acuity. Ostensibly, the form of the book has changed little in the past 500 years. The very first printed or typographic books resembled their … [Link]
Written content dominates the vast majority of e-learning materials on the web. But YouTube videos and premium courses are catching up as video content becomes easier to produce. Because of this fluctuation it's now easier than ever to teach yourself a piece of software or new skillset by watching other professionals from the comfort of your home office. InDesign is … [Link]
So far today, I have spent one hour perfecting the design of one of my client's new media packs, and honestly I am very happy with it. To tell you the truth, I am super happy that I managed to get it looking so great, within such a short space of time. What I am not happy with however, is … [Link]
Attractive product packaging, useful product-related information, and a streamlined checkout process can combine to give your online store's customers a shopping experience that encourages repeat visits, and visits by word-of-mouth customers as well. Follow the insights and tips offered here, and give careful consideration to our WordPress theme recommendations, and you could easily become the proud owner of an eCommerce … [Link]
When I first started web development in 2006 the term Ajax was mentioned in whispers by professional circles of developers. These were the beginnings of a revolutionary concept that have shaped the… Click through to read the rest of the story on the Vandelay Design Blog.
[Link]
Testing is a critical part of the responsive web design process. The purpose of using a responsive layout is to make the website useful on any type of device, but without extensive testing it's not… Click through to read the rest of the story on the Vandelay Design Blog.
[Link]
You might be asking yourself if you even need a prototyping tool. Testing with a low-fi or paper version can often provide useful results. Nevertheless, being able to show a client a working,… Click through to read the rest of the story on the Vandelay Design Blog.
[Link]
Looking for a way to create your own website without having to hire a specialist? Maybe you're at the beginning of your career and want a quick and easy portfolio site to feature your best work, or maybe you just launched a startup and your budget is extremely fragile, so now it's not the time to spend a lot of … [Link]
Did you know that Pinterest can be used as an excellent bookmarking tool for beautiful designs? While browsing Pinterest, we decided to share with you 40 absolutely stunning magazine covers. These magazine covers have some unique designs and use, typography, illustration and photography, in a unique way. There are two major goals to keep in mind when designing a magazine … [Link]
Today we will be reviewing WP.land, a company that specializes in WordPress Hosting. In a nutshell, WP.land is a hosting company that provides individuals and businesses of any size with WordPress hosting. There are many hosting companies out there, but very few actually specialize in WordPress. WordPress is an extremely popular CMS for building websites (our own Line25 site runs … [Link]
If you want to present yourself and your work in the best possible way, then these 25 beautiful Joomla templates for portfolios will help you do just that. These Joomla templates are knitted for portfolio, photography or creative showcase websites. They can be easily adapted and customized to fit a variety of other niches. You can edit each and every … [Link]
So you've decided to create an animated video to explain your company's products and services. You think you know how you want it to look and what it should say, but before you get started, take a look at these tips for making your explainer video the best it can possibly be. 1. Have a Plan Animated explainer videos are … [Link]
GPL WordPress themes are becoming more and more popular on the web. Providing you with the freedom to use them in literally any way you wish, such offerings are being widely accepted by the highly demanding WordPress community and, to be more specific, these are recommended by WordPress.org. Today we have good news for those of you looking for GPL … [Link]
Alongside the huge collection of design resources available, Access All Areas members now also have a premium WordPress theme to download as part of their membership thanks to the kind people at Themely. Integral Pro is a one-page parallax theme for freelancers, creatives and startups. Its simple and elegant design is perfect for promoting your work or business. It's quick … [Link]
If you're looking to start the exciting journey of freelancing, or you're a serious designer looking to land more clients and up their game, this is your chance to equip yourself with a range of essential tools to boost your career for just $29, which is a massive 99% off the regular price. This bundle includes 1000s of best-selling modern … [Link]
I've been wanting to have some fun with the low-fi poster style that's usually associated with punk rock gigs and revolution propaganda, but I couldn't decide what to base my fictional design on. Then I saw the trailer for the new Rogue One movie and I knew I had to produce a Star Wars themed design for this tutorial! Follow … [Link]
A' Design Award is the World's leading international annual juried competition for design. The A' Design Awards are held in a wide range of creative fields to highlight the excellent designers from all countries in all disciplines. Entries to the A' Design Awards are peer-reviewed and anonymously judged by an expert jury panel of leading scholars, important press members and … [Link]
When Google released Android Lollipop, it also brought into the market its whole new Material Design concept. Ever since its debut, designers and technologists everywhere are full of praise for the new design language, but for those who are new to it, here is a look at what Material Design is all about. Basically, Material Design is a visual language … [Link]
A' Design Award & Competition is the World's most diffused international design competition. The A' Design Awards are held in all creative fields to feature the very best designers from all countries in all disciplines. Entries to the A' Design Competition are blind peer reviewed by an influential jury panel of experienced academics, top press members and experienced professionals. A' … [Link]
Starting out on your own as a freelancer is exciting. You're making your talents available to the world, and are ready to make your mark. While this career path can be very rewarding (monetarily and otherwise), it's not all kittens and unicorns. There are going to be challenges and days when you wonder why you ever wanted to do this. … [Link]
Picking colors for a design, a piece of art, or a living room for that matter, has never been easy for a lot of us. Even the pros sometimes get lost in all of the potential variants and combinations. Apps like Color CC (once called Kuler) and sites like ColourLovers have given us a way to store and share our … [Link]
Building a brand online is a different task to traditional brand building. Of course it won't hurt to combine the offline and online marketing techniques, and indeed for best results, you should do that. Too many times clients think that all they need to do is have a website made for them and then they can sit back and count … [Link]
WordPress theme provider, Mojo Themes, is turning six this year and they're celebrating with another one of their famous Birthday Bundles. This year's bundle is made up of 9 awesome themes, 4 plugins and a free installation service, with a total value of $893 dollars for just $29. Plus an invite to a free WordPress 101 webinar. I've recommended MojoThemes … [Link]
This Modern Designer's Bundle from DesignCuts will equip you with every type of resource you'll ever need to run your creative business smoothly. Not just design tools, but business tools to help you save time and money behind the scenes. We're talking professional-grade resources such as project proposals, pitch decks, brand manuals, invoices, resumes, vectors, mockup templates, icons, infographics, backgrounds … [Link]
This article was contributed by Matt Arnerich. Talented graduates are always looking for the best way to make a start in the graduate jobs world. Compared to other sectors, the design world can feel particularly vicious. Even once you've aced your degree, that first job can feel some distance away. So how do you make sure you're attractive to employers? … [Link]
What's better than pancakes on Sunday? Freebies! Okay, not if it is Nutella pancakes. We've rounded up a list of 10 freebies that will be a perfect weekend gift for any designer. The resources would cut your work down in half and enhance the way you build a website, element by element. Grab these and steer ahead of the herd! … [Link]
When it comes to choosing the perfect IDE for PHP development, there are a multitude of options available to developers but some are better than most. CodeLobster and PhpStorm are the two of the most used and reputable IDEs. While both provide reliable and efficient development experience, there are some contrasting features among the two. In this article, we intend … [Link]
Our friends over at Vecteezy.com have given us this awesome freebie in honor of tomorrow – April Fool's Day! Use any of these fun vector labels to call out your prank on your co-workers, friends, family, or strangers. The 9 April Fool's Labels included in this freebie have the perfect amount of spunk and fun to add flair to your … [Link]
Web Unleashed is a 2-day conference by FITC that focuses on frontend development. The event will take place in Toronto on September 16th and 17th, 2015. See their schedule and speakers list for more info about the conference. I have one Web Unleashed conference ticket to giveaway. To enter the ticket giveaway, all you need […]
[Link]
There are many Javascript fixes for the viewport height units bug in iOS 7 (iPhone & iPad), this article will cover how to resolve this bug with CSS. This particular bug affects the rendering of viewport height units, for example: if you try to make a full viewport height container with height:100vh, it will display […]
[Link]
Five years ago, I was inspired to start Themify by a vision to build a tool which allows designers (like myself) to build WordPress themes without coding skills. Today, I'm proud to announce that my vision has come true. Say hello to Themify Flow, a free WordPress framework which allows you to build and customize […]
[Link]
It's that time of the year again! The team over at DesignCrowd are offering great savings on custom logo design, web design and graphic design via their new DesignCrowd coupon page. Browse through the many deals and offers available and choose a discount that best suits you. You can save on flyer design, logo design and more! DesignCrowd is a … [Link]
Over the past few years the demand for crowdsourcing services has skyrocketed. This is particularly true for the design industry where crowdsourcing platforms such as DesignCrowd offer a cost effective way for small to medium businesses, start-ups and even individuals to get graphic design services done with very little effort. The processes are managed completely online and the platform provides … [Link]
We know that many businesses will be looking to start this financial year with a kick! Start fresh and jump onboard with DesignCrowd. Perhaps you're thinking of rebranding or making some visual changes to modernise your business? If so, the good folks over at DesignCrowd, the design crowdsourcing platform are having a MASSIVE DESIGN SALE – For 1 week only, … [Link]
It's been a while since the last time I posted about some post-production and photo manipulation projects, that's the reason I wanted to share some cool projects by Post Production, an advertising agency from Sao Paulo, Brazil. I love their work with animals and the level of details of some of the compositions. It definitely makes me want to play … [Link]
This post is part of our daily series of posts showing the most inspiring images selected by some of the Abduzeedo's writers and users. If you want to participate and share your graphic design inspiration, You can submit your images and inspiration to RAWZ via http://raw.abduzeedo.com and don't forget to send your Abduzeedo username; or via Twitter sending to http://twitter.com/abduzeedo … [Link]
Being abstract is somehow part of each one of us, whatever you're an artist, designer, developer or even a QA tester. We work in the universe of art and we gotta find the time and ways to express ourselves. We all need or get the urge of creating/making in our free space. Some of us will design something, take photos, … [Link]
Transferring files to and from your web host or server is best done with what's commonly known an FTP client, though the term is a bit dated because there are more secure alternatives such as SFTP and FTPS. When I was putting together this list, this was my criteria: Supports secure file transfer protocols: FTP isn't secure. Among its many … [Link]
Brackets is a great source code editor for web designers and front-end web developers. It has a ton of useful features out of the box. You can make your Brackets experience even better by using extensions. These Brackets extensions will help make your web design and front-end web development workflow a little easier. 1. CanIUse Quickly see the current level … [Link]
The best designers are lifelong students. While nothing beats experience in the field, the amount of helpful online resources certainly helps keep our knowledge sharp. In this post, I've rounded up some useful e-books that provide excellent UX advice and insights. 1. Bright Ideas for User Experience Designers
This is a free e-book by usability consultancy firm Userfocus. The best … [Link]
Many top-ranked websites and brands unrolled video backgrounds in 2015, and as a modern website design trend, it might be one of the more popular options during that year. But while video backgrounds might look cool, there might be some very significant UX reasons to keep them off websites. So before you follow the herd and add background videos to some … [Link]
Learning a new tool or software could be quite an overwhelming experience for a beginner. It is not like old days were there were few known softwares with limited functionalities, and a newbie could easily get a step-by-step tutorial to master them. With hundreds of apps and a wide range of client requirements, it is sometimes quite perplexing for a beginner … [Link]
As you go down this list, you'll find multipurpose tools that can handle your most important tasks; tools with useful but somewhat unique features; and tools dedicated to specific activities. Whatever you need, you should find it here. Once you've made your selection, you'll be the owner of one of the best UX/UI tools on the market. Seeking the best is … [Link]
What if Disney stories had Instagram?
Probably not a good idea Instagram has been a huge part of the social media sphere ever since its introduction in 2010. Created by software engineers Kevin Systrom and Mike Krieger, it gained rapid popularity with over 300 million active users at the end of 2014. It was so popular that social media giant … [Link]
In today's commercial world, barcodes are almost everywhere.
Present in every product packaging that we use today, barcodes have become universal with their use in automating supermarket checkout systems. Recently, innovations in barcode technology have made it possible to do more than tagging products. They can also be used to encode music, images, URLs and emails. Barcodes encode data by … [Link]
GOOD NEWS: Game of Thrones is returning in less than a week.
And we need a Game of Thrones themed post to ride the hype train. And luckily, I just found just the graphic designer to feature. Russian illustrator Ivan Belikov was previously featured here with his Social Networks illustrations and now he's back with his Game of Thrones sigils … [Link]
Even though hooks in WordPress are amazing and everyone uses them knowingly or unknowingly, I get the impression that some advanced users and especially front-end developers still seem to avoid them. If you feel like you've been holding back on hooks, too, then this article will get you started. I am also going to reveal some interesting details to anyone who … [Link]
As digital technologies are implanted deeper in the world, making more and more aspects of life intangible, it's hard to imagine the world without any kind of banknotes, or paper money. In the dramatic history of our world, money became not just generic objects of payment, but also symbols of societies.
Combining utility and exclusivity, money is one of the challenging … [Link]
The new year is an occasion to start things fresh, to rethink current practices and habits. So why not start small? Clean up your desktop and give it an inspiring new background. We might have something for you: desktop wallpapers created by artists and designers from across the globe as a part of our monthly desktop wallpapers challenge.
This post features … [Link]
Dribbble – Beastly Badges Labels by Joey Ellis.
[Link]
Western Youths.
[Link]
Inky.
[Link]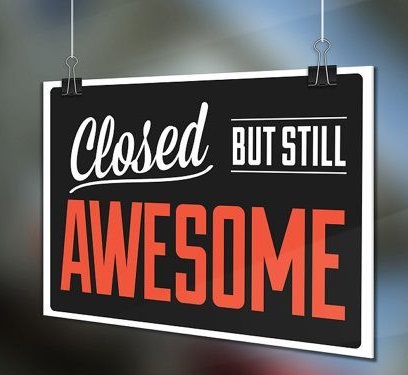 After nine years and countless Photoshop disasters, we are closing our virtual doors. We'd like to thank all of our fans for sending us such fantastic Photoshop fails over the years, and for keeping us laughing with your comments. So long, and thanks for all the clicks! All the best, The Photoshop Disasters Team The post Goodbye: A Farewell Message … [Link]
That little tractor is saying it all with his eyes. Ugh.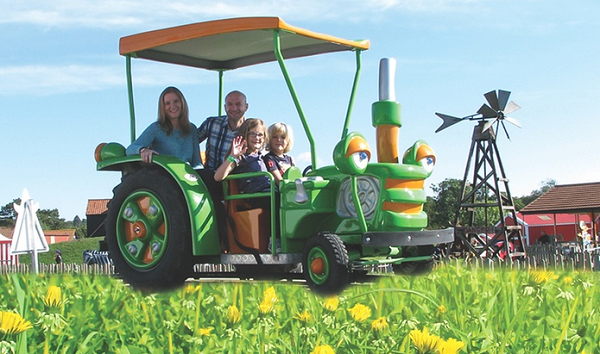 Found here. Thanks for sending this in, Andrew! The post Groupon: Old MacDonald Had A PSD appeared first on PSD : Photoshop Disasters . [Link]
And this is where we'd put the ice bucket… if we HAD one.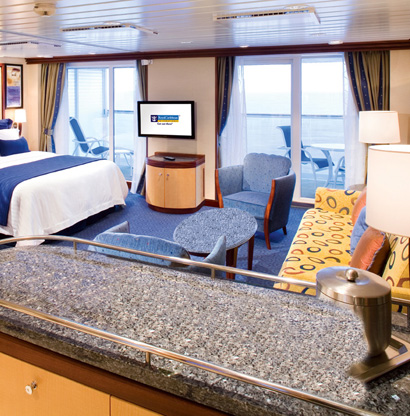 Grand Suite Cat. GSLiberty of the Seas – Royal Caribbean International Found here. Thanks for sending this in, Ross! The post Royal Caribbean: We Didn't Want Ice Anyway appeared first on PSD : Photoshop Disasters . [Link]
Hi everyone! I'm brand new to this forum and I wanted some help/advice. I have just started working freelance and have been asked to design a 16 page full colour A5 magazine, including front cover (no advertising). They will then send my work off to the printers. I have never done freelance work before so i have no idea on what … [Link]
Hi everyone! I'm brand new to this forum and I wanted some help/advice. I have just started working freelance and have been asked to design a 16 page full colour A5 magazine, including front cover (no advertising). They will then send my work off to the printers. I have never done freelance work before so i have no idea on what … [Link]
Hi all, I did look for a hardware forum and did a search for "monitor" but didn't find much. I'm coming from a Samsung 2343nw (tn panel) which was about £130 some years ago so it's definitely time to upgrade. Naturally I'm looking for an IPS 1440 panel at 27". I'm liking this Asus Asus PA279Q 27-inch IPS Professional Monitor (2560 … [Link]
Archive
29 Apr 2016 28 Apr 2016 27 Apr 2016 26 Apr 2016 25 Apr 2016 24 Apr 2016 23 Apr 2016 22 Apr 2016 21 Apr 2016 20 Apr 2016 19 Apr 2016 18 Apr 2016 17 Apr 2016 16 Apr 2016 15 Apr 2016 14 Apr 2016 13 Apr 2016 12 Apr 2016 11 Apr 2016 10 Apr 2016 09 Apr 2016 08 Apr 2016 07 Apr 2016 06 Apr 2016 05 Apr 2016 04 Apr 2016 03 Apr 2016 02 Apr 2016 01 Apr 2016 31 Mar 2016 30 Mar 2016 29 Mar 2016