Written content dominates the vast majority of e-learning materials on the web. But YouTube videos and premium courses are catching up as video content becomes easier to produce. Because of this fluctuation it's now easier than ever to teach yourself a piece of software or new skillset by watching other professionals from the comfort of your home office. InDesign is … [Link]
So far today, I have spent one hour perfecting the design of one of my client's new media packs, and honestly I am very happy with it. To tell you the truth, I am super happy that I managed to get it looking so great, within such a short space of time. What I am not happy with however, is … [Link]
Attractive product packaging, useful product-related information, and a streamlined checkout process can combine to give your online store's customers a shopping experience that encourages repeat visits, and visits by word-of-mouth customers as well. Follow the insights and tips offered here, and give careful consideration to our WordPress theme recommendations, and you could easily become the proud owner of an eCommerce … [Link]
Learning to build your own mobile app is easier than it seems. But it does require a lot of upfront work and some willingness to code. If you've only ever worked with frontend development then moving… Click through to read the rest of the story on the Vandelay Design Blog.
[Link]
Text is crucial in all forms of design from websites to posters and digital graphics. By studying typography you'll learn how to craft brilliant logos and websites that all function as expected…. Click through to read the rest of the story on the Vandelay Design Blog.
[Link]
Looking for help with coding but don't know where to go? Thankfully there are tons of online forums and communities where developers will answer questions and help you solve problems. Reddit is one… Click through to read the rest of the story on the Vandelay Design Blog.
[Link]
The financial domain is often associated with professionalism and more rigid, corporate design concepts. For example, as a financial advisory firm, you need to create a trustworthy image. That's why you shouldn't overlook an important aspect – the online appearance. Your website must have a concise but informative design, a proper use of images and useful content that delivers your … [Link]
Regardless if you are a business company or a freelancer, you will certainly need an invoice to bill your customers. An invoice is not an optional item for a business, and having a unique invoice will surely show professionalism. Invoice templates are useful because they can shorten the often complicated billing process. A well-designed invoice template can play a vital … [Link]
Some people think entrepreneurship is easy, but they cannot be any further from the truth. Many entrepreneurs struggle and work very hard to get their startup going and most of the time, what appears to be an overnight success, actually implies lots of years of hard work with multiple ups and downs. When developing branding for startups, one must take … [Link]
Fantastic quality vectors are fundamental building blocks for all designers. That is why it is so important to have a great selection of vector tools at your disposal, and this bundle gives you just that and so much more! This supply kit would typically cost you $2995, but for the next 2 weeks it's available for you for just $29! … [Link]
Don't you just love those old superhero comic book covers? The early ones are really cool, especially the titles that were illustrated in a blocky 3D type effect. Follow along with today's tutorial to reproduce a superhero comic book style text effect, similar to the original Superman title logo. We'll lay out the text in Photoshop and generate a 3D … [Link]
Access All Areas members have a lovely new script font to download this week, courtesy of NREY. Barbara is a brushpen typeface with a flowing handmade style. It's a great font choice for designs that require creative lettering with a combination of subtle irregularities that give it a handwritten look, while also featuring some elegant details such as swooping ligatures … [Link]
Do you want to create a website but you lack the programming skills? No problem! There are so many great templates on the web, some free and some premium, that it is almost impossible not to find the perfect one for you! Website templates freebies are the best freebies! New cool website templates appear every day on the web, and … [Link]
Every designer wants to deliver high quality, valuable experiences for the users. but designing a good user interface is a very challenging task. To succeed, it is necessary to have many web user interface resources and building blocks. Many User Interface resources allow you as a web designer to access and create a good User Interface. In this article, you'll … [Link]
You'll like this! Yes! UI kits are among my favorite freebies to download and I am sure many designers will agree with me on this one. UI kits are usually found as fully-layered PSD files. What if they could be ready-coded too? Wouldn't that be awesome?! Well, here they are! I found 20 of the best ready-coded HTML UI kits … [Link]
Motion Design: Why Incompetent People Think They're Amazing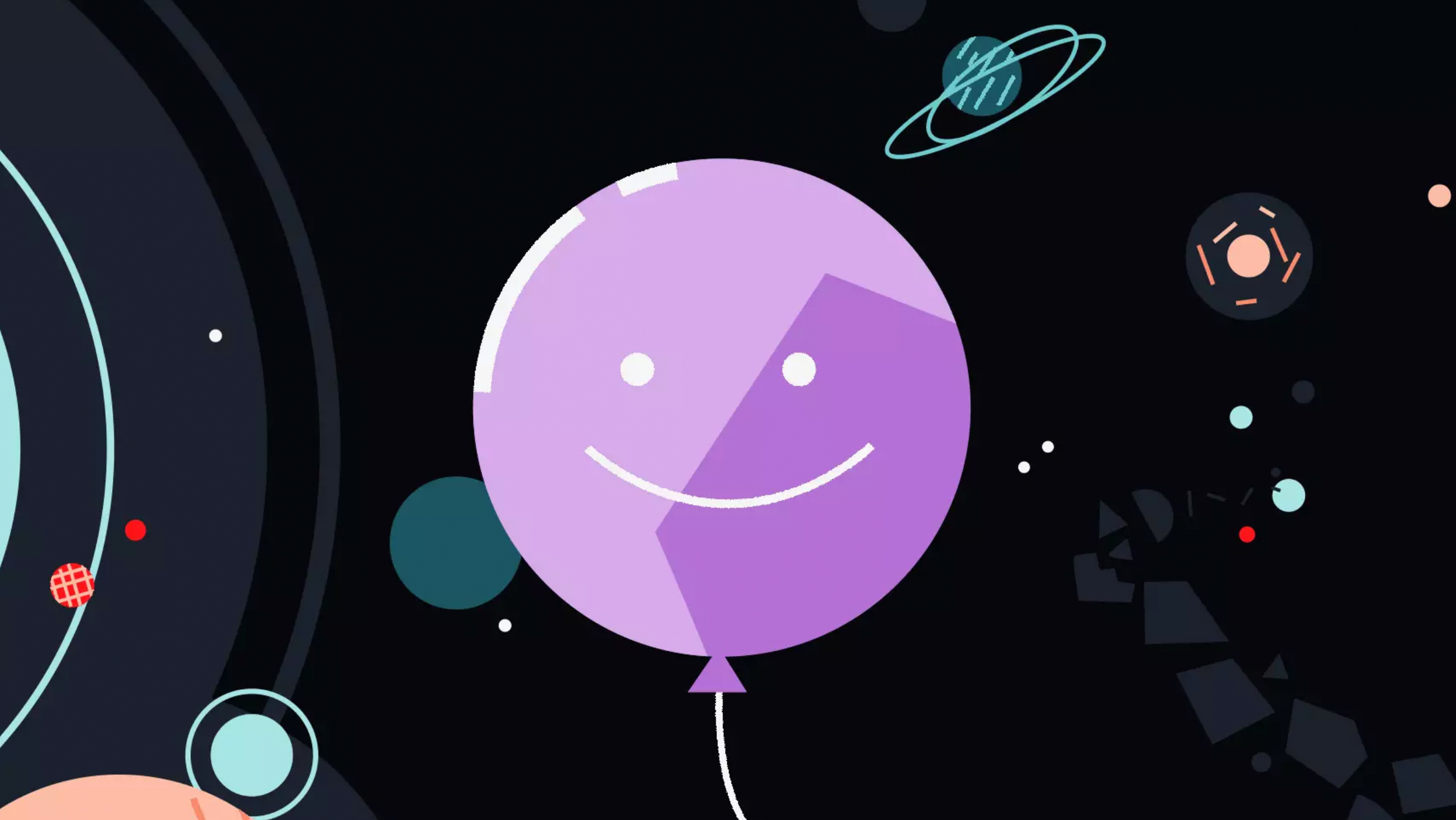 abduzeedo Nov 22, 2017 The WWW (Wonderful Women at Wednesday Studio) invited Eze Matteo to collaborate animating some bits of this piece for Ted that explains why incompetent people think they're amazing. It's a quite awesome piece of motion design and illustration. Below you can see the video and also a few … [Link]
Web Design for The Nature Conservancy (CA)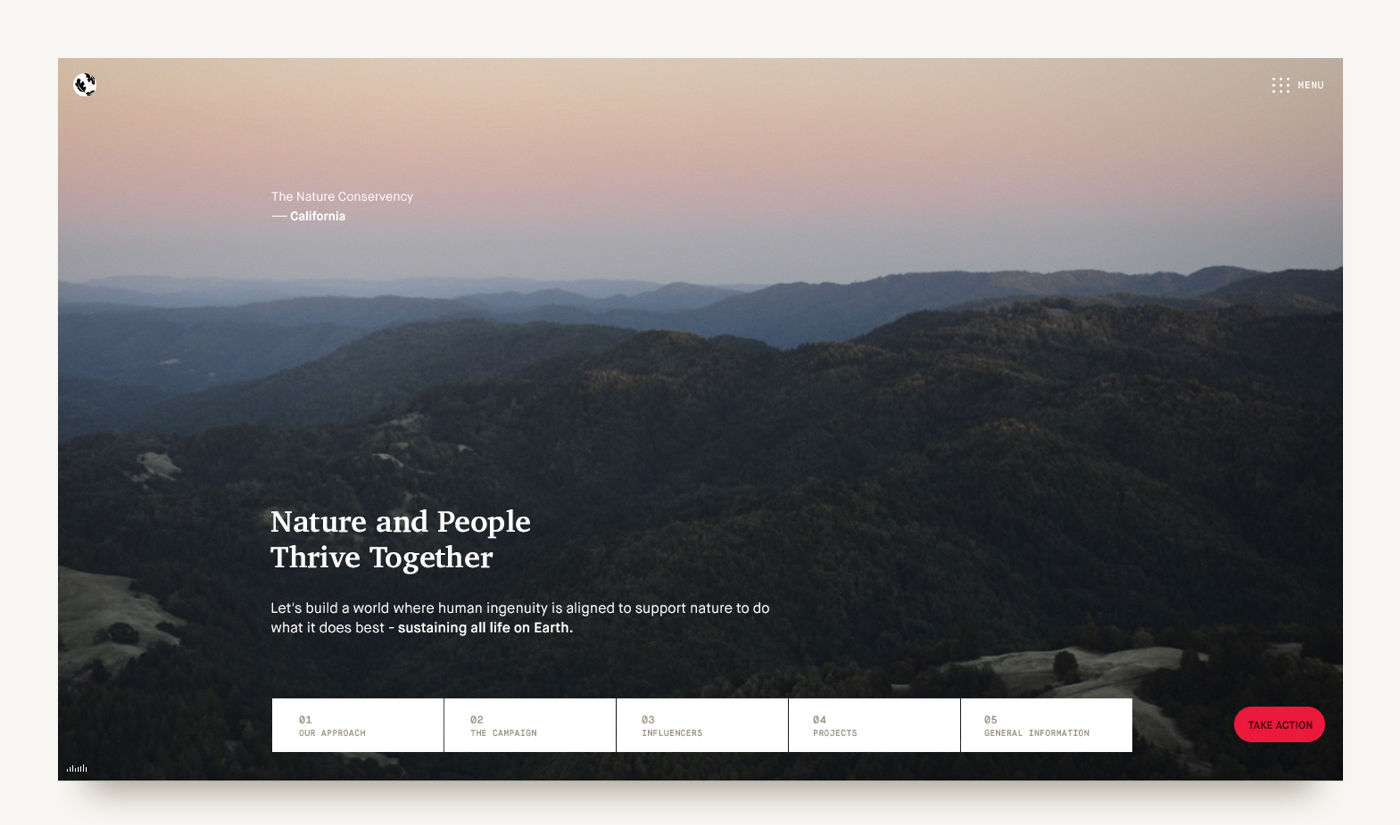 abduzeedo Nov 22, 2017 Jonas Emmertsen and Hello Monday shared an awesome web design project on their Behance profile. It's not that often that we post about web design and to be honest, I don't know why. Everything suddenly moved to app design or UX and web for some reason was sort of … [Link]
Daily Design Inspiration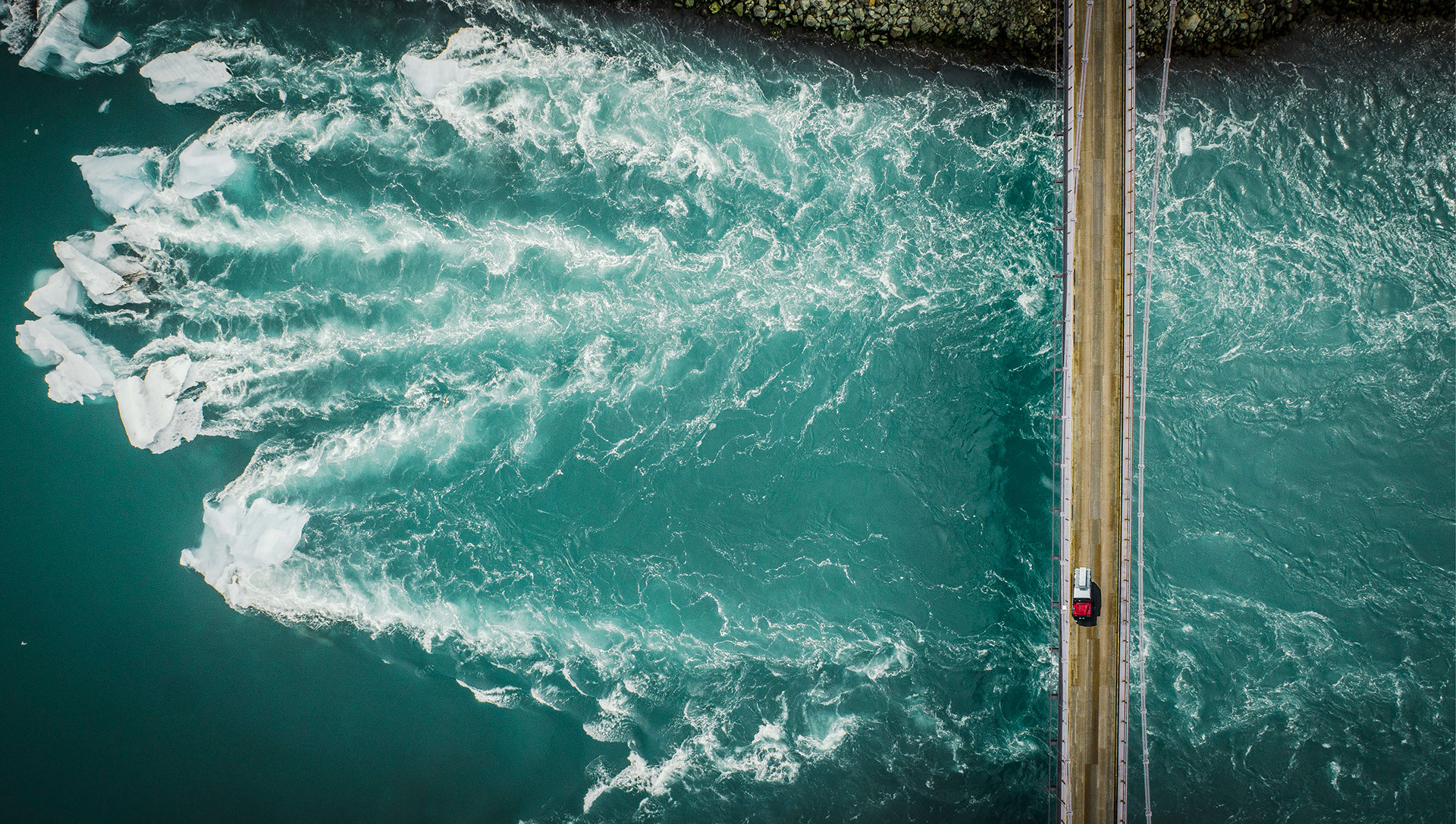 AoiroStudio Nov 21, 2017 Part of the Daily Design Inspiration series that started it all on Abduzeedo. This is where you'll find the most interesting things/finds/work curated by one of us to simply inspire your day. Furthermore, it's an opportunity to feature work from more designers, photographers, and artists in general that we haven't had the chance … [Link]
Business owners and web designers are pulled in many different directions when determining what features and content they should add to their website. Variables like site colors, button designs, animations, copy and messaging, user flow, search engine optimization, fonts, photos and video, page performance and more all play a role in how an overall design and user experience come together. … [Link]
There are basically two kinds of portfolio websites nowadays: those with asymmetrical layouts, and those with background images that change when you hover over the name of a project. At least, that's kind of how it feels this month. Now, these are not bad-looking sites by any means. There are just a lot of them. I thought we might be … [Link]
With everyone getting excited (on a positive or negative note, depending on who you're taking to) over Gutenberg launching in WordPress 5.0, it's easy to forget that WordPress had another major version update that went live in the past week. WordPress 4.9 officially launched in November, 2017 after a slight delay from the original anticipated launch. Announced on the official … [Link]
Where can I find Black Friday deals for developers? It's that time of year again… a time when many of us eat too much leftover casserole and look for the best sales. That's right, Black Friday (and Saturday and Sunday…) season is here. And if you're looking for Black Friday deals for developers, you've come to the right place. It's … [Link]
What are the best tips to organize your day when you're self-employed? From pursuing passion projects to creating your own schedule, being an entrepreneur offers numerous freedoms. Those same freedoms, however, can also create challenges for a busy professional. So, just what are the best tips to organize your chaotic day? Since employees, tasks, and scheduling often fall on a … [Link]
I've got another set of Illustrator brushes for everyone. These inky watercolor brushes are a great addition to your repertoire. Download them and let us know how you use them in your projects!
Download CS3 (Brushes) Download CS1 (Brushes) Installation: Even though it has an .ai extension, the file you downloaded is an "Illustrator Brush Library," not an actual Illustrator … [Link]
It's that time of the year again! The team over at DesignCrowd are offering great savings on custom logo design, web design and graphic design via their new DesignCrowd coupon page. Browse through the many deals and offers available and choose a discount that best suits you. You can save on flyer design, logo design and more! DesignCrowd is a … [Link]
Over the past few years the demand for crowdsourcing services has skyrocketed. This is particularly true for the design industry where crowdsourcing platforms such as DesignCrowd offer a cost effective way for small to medium businesses, start-ups and even individuals to get graphic design services done with very little effort. The processes are managed completely online and the platform provides … [Link]
We know that many businesses will be looking to start this financial year with a kick! Start fresh and jump onboard with DesignCrowd. Perhaps you're thinking of rebranding or making some visual changes to modernise your business? If so, the good folks over at DesignCrowd, the design crowdsourcing platform are having a MASSIVE DESIGN SALE – For 1 week only, … [Link]
I'm excited to announce that Themify has released another awesome theme – Themify Shoppe. Designed by Liam McKay and coded by Themify team, Shoppe works hand-in-hand with WooCommerce, making it the ultimate multi-purposed eCommerce theme. It features the popular drag and drop Themify Builder that can help you design and build your online store to […]
The post Themify Shoppe … [Link]
Email is your post powerful marketing channel when used well. Your visitor's inbox is a perfect opportunity for you to capture attention, communicate important updates and invite readers back to your site for increased visibility. The stats on email marketing effectiveness say it all – top marketing specialists and service providers tell us that email […]
The post Best Email … [Link]
There are hundreds of ways to create responsive navigation, limited only by your creativity and the boundaries of what CSS can accomplish. Good responsive navigation is a little harder – a responsive menu must become a mobile menu, adhering to the needs and rules of touch-driven devices. Mobile design is rapidly changing, and so the […]
The post Four Elements … [Link]
After the success of 2015 & 2016's compilation, I've again compiled some of the best 2017 Black Friday Deals and Cyber Monday Sales for graphic designers, web professionals, creatives, freelancers and more. I will be updating this page frequently until all sales are over. If you have your own deal, email me and I'll update the post with your deal. … [Link]
This article was contributed by Sunny Arora. Do you often find it a herculean task to create compelling content for your business? Do you often get the drowning to death feeling while generating leads for your business? You are not alone. Most businesses doing content marketing, are finding it hard to break the cutter and showcase themselves amidst the increasing … [Link]
This article was contributed by Kevin George. Emails are constantly evolving. What began as an interdepartmental communication channel is now a vital marketing tool to reach the masses. Unlike a social post which is lost in a sea of updates, your emails reach your subscribers' inbox, ready to be opened and read. But the steps every email goes through are … [Link]
TEST POST WITH NEWLY UPLOADED IMAGE
Read more posts by sysops
[Link]
What if Disney stories had Instagram?
Probably not a good idea Instagram has been a huge part of the social media sphere ever since its introduction in 2010. Created by software engineers Kevin Systrom and Mike Krieger, it gained rapid popularity with over 300 million active users at the end of 2014. It was so popular that social media giant … [Link]
In today's commercial world, barcodes are almost everywhere.
Present in every product packaging that we use today, barcodes have become universal with their use in automating supermarket checkout systems. Recently, innovations in barcode technology have made it possible to do more than tagging products. They can also be used to encode music, images, URLs and emails. Barcodes encode data by … [Link]
Sandro Botticelli was born in Florence about 1445. In 1470, aged just 25, and shortly after printing was introduced to Italy, his prodigious talent led him to open his own studio. He flourished under the patronage of the Medici family and was invited by Pope Sixtus IV to paint frescoes in the recently restored Sistine Chapel of the Apostolic Palace, … [Link]
Just to be clear from the start: I don't speak Hebrew. When I first started working with Hebrew type, I couldn't tell one letter from another, or even whether the page was right-side-up or upside-down. In short, I was completely unqualified to work with the Hebrew alphabet. As odd as it may seem, though, there were some advantages to my … [Link]
Since before agricultural civilization, humans have used plants for their special properties – to nourish and heal, to harm and to poison. The earliest written compilations of plants can be traced back to the second millennium BC, with early traditions in Egypt, Mesopotamia, China and India. In Greco-Roman antiquity, the Athenian, Theophrastus (c. 371 – c. 287 BC), a contemporary … [Link]
Whether you are a designer, a marketer or an entrepreneur, when you work on starting up an eCommerce website, the first thing that comes into your mind is how to sell, where to promote your products and to whom you are addressing your offers. Everything starts with the selection of a niche of products, a marketing research and of course, … [Link]
When marketing their business, most photographers will rely on the merit of their photographs—but it can't do all of the work on its own. Using other printed materials such as business cards, flyers, mailers, and brochures can tell a potential client more about the photographer's personality. A client might review dozens of photographs when choosing a photographer, but placing your … [Link]
Use What's Around to Inspire Your Website Design The Web is oversaturated with sites and social media pages. People can find anything online that inspires them, from humorous videos to stunning images streamed by NASA. Whether looking for a new retailer for their needs or looking to book the family's summer vacation, few decisions are made without running a Google … [Link]
To come up with a proper design, UX designers use a lot of different research techniques, such as contextual inquires, interviews and workshops. They summarize research findings into user stories and user flows and communicate their thinking and solutions to the teams with artifacts such as personas and wireframes. But somewhere in all of this, there are real people for … [Link]
Not too long ago, front-end performance was a mere afterthought. Something that was postponed to the end of a project and that didn't go much beyond minification, asset optimization, and maybe a few adjustments on the server's config file. But things have changed.
We have become more conscious of the impact performance has on the user experience, and the tools … [Link]
Sometimes things evolve faster than you think. Something that started as a simple WordPress blog back in September 2006, has evolved into a little Smashing universe — with books, eBooks, conferences, workshops, consultancy, job board and, most recently, 56 fancy cats (upcoming, also known as Smashing Membership). We have a wonderful team making it all happen, but every project requires … [Link]
AngularJS (commonly known as Angular) is an exceptionally powerful front-end development framework for building sophisticated JavaScript apps. Though learning Angular will be immensely rewarding, I'm certain many prospective initiates to Angular have had their desires of Angular mastery nipped in the bud due to the terrifyingly intimidating and complicated Angular documentation. That's a shame, because Angular has so much to … [Link]
With 84% of American adults using the Internet, it's surprising to think that many organizations today, particularly small businesses, still choose not to invest a bit of time and resources towards building their own website. The following infographic reveals common excuses why 46% of small businesses still don't have a website, with counter-arguments for each excuse. If you need to … [Link]
As Art Director over at Vintage, I have had the opportunity to build and grow an outstanding web design team. Together, our team has managed to work on plenty of innovative, award-winning projects. I would like to share some of my tips and techniques for hiring, helping cultivate the skills of team members, and creating a productive team culture. Hiring … [Link]
In this tutorial, we're going to learn how to create progressively larger dots along a spiral path in Adobe Illustrator. The Steps (1-9) 1. Create a new document 800×800 pixels. 2. Left-click and Hold on the Line Segment Tool to reveal the dropdown menu and select the Spiral Tool.
3. Left-click anywhere on the artboard to draw a spiral shape, using … [Link]
You can choose a multipurpose theme that has all the features you need to build an online store, or you can select a theme that is specifically oriented toward the eCommerce genre. You'll find both types here, and all are premium themes. No matter which theme you may choose, you can't just sit back and let it do all of the … [Link]
The vast majority of websites are designed in the hopes that visitors will complete an action. Buying, subscribing, commenting… from massive social media juggernauts like Facebook, to small artisan websites selling local, hand-made crafts, this is true. Marketing has always been about understanding the subtle ways which presentation, repetition, and other visual or sensory artifacts can influence the decision-making patterns of … [Link]
Dribbble – Beastly Badges Labels by Joey Ellis.
[Link]
Western Youths.
[Link]
Inky.
[Link]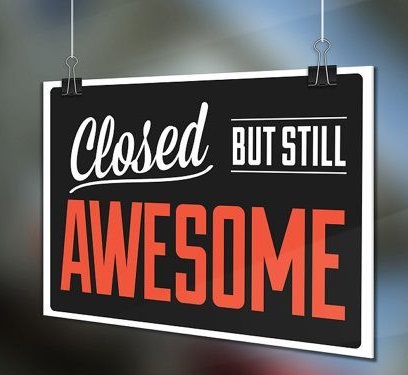 After nine years and countless Photoshop disasters, we are closing our virtual doors. We'd like to thank all of our fans for sending us such fantastic Photoshop fails over the years, and for keeping us laughing with your comments. So long, and thanks for all the clicks! All the best, The Photoshop Disasters Team The post Goodbye: A Farewell Message … [Link]
That little tractor is saying it all with his eyes. Ugh.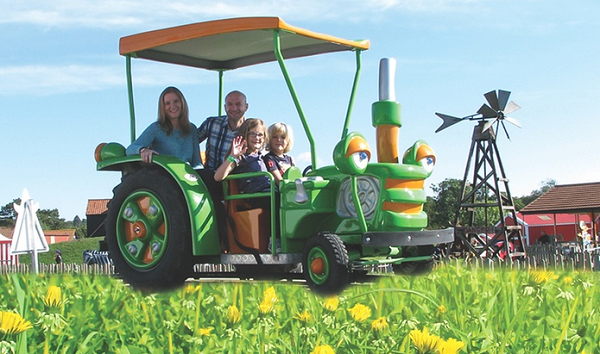 Found here. Thanks for sending this in, Andrew! The post Groupon: Old MacDonald Had A PSD appeared first on PSD : Photoshop Disasters . [Link]
And this is where we'd put the ice bucket… if we HAD one.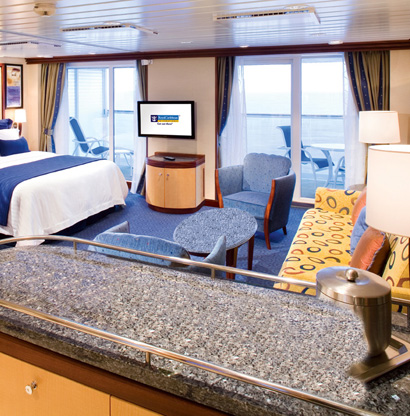 Grand Suite Cat. GSLiberty of the Seas – Royal Caribbean International Found here. Thanks for sending this in, Ross! The post Royal Caribbean: We Didn't Want Ice Anyway appeared first on PSD : Photoshop Disasters . [Link]
Hi everyone! I'm brand new to this forum and I wanted some help/advice. I have just started working freelance and have been asked to design a 16 page full colour A5 magazine, including front cover (no advertising). They will then send my work off to the printers. I have never done freelance work before so i have no idea on what … [Link]
Hi everyone! I'm brand new to this forum and I wanted some help/advice. I have just started working freelance and have been asked to design a 16 page full colour A5 magazine, including front cover (no advertising). They will then send my work off to the printers. I have never done freelance work before so i have no idea on what … [Link]
Hi all, I did look for a hardware forum and did a search for "monitor" but didn't find much. I'm coming from a Samsung 2343nw (tn panel) which was about £130 some years ago so it's definitely time to upgrade. Naturally I'm looking for an IPS 1440 panel at 27". I'm liking this Asus Asus PA279Q 27-inch IPS Professional Monitor (2560 … [Link]
Archive
22 Nov 2017 21 Nov 2017 20 Nov 2017 19 Nov 2017 18 Nov 2017 17 Nov 2017 16 Nov 2017 15 Nov 2017 14 Nov 2017 13 Nov 2017 12 Nov 2017 11 Nov 2017 10 Nov 2017 09 Nov 2017 08 Nov 2017 07 Nov 2017 06 Nov 2017 05 Nov 2017 04 Nov 2017 03 Nov 2017 02 Nov 2017 01 Nov 2017 31 Oct 2017 30 Oct 2017 29 Oct 2017 27 Oct 2017 26 Oct 2017 25 Oct 2017 24 Oct 2017 23 Oct 2017