Almost everyone uses language, so inevitably almost everyone thinks they are an expert in it. I don't consider myself an expert, though most of my work requires at least language competence and sometimes actual skill, but I do follow the blogs featured on this feeds page.
(If you are wondering where the translation-related feeds have all gone, I have put them on their own page.)
Most of the blogs represented here are in English, most of the time, but don't be surprised to find other languages used. Go with the flow – I occasionally find myself pleasantly surprised at how much I can grasp in languages I have never seen before.
Language On the Net
Last week I learnt a lovely new word – huffkin – which is apparently a traditional type of bread roll from Kent in the southeast of England (see photo). According to A Dictionary of the Kentish Dialect and Provincialisms, a huffkin, or hufkin, is "A kind of bun or light cake, which is cut open, buttered, and so eaten." Such … [Link]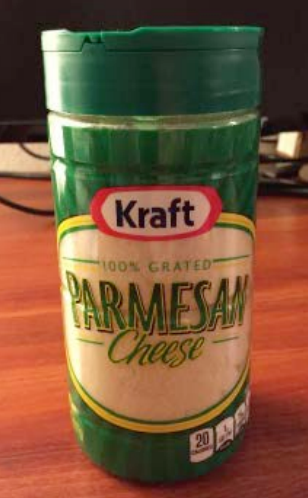 Glenn Lammi, "Food Court Follies: Judge Grates Parmesan-Cheese Multidistrict Litigation", Forbes 8/31/2017: A recent court case asked the Reasonable Person to put on her "reasonable consumer" hat and determine the meaning of the term "100% Grated Parmesan Cheese" as it appears on containers of shelf-stable, processed shaky cheese. In February 2016, inspired by overblown media stories, 15 lawsuits were filed in … [Link]
Another word for Commando. To describe the act of not wearing any underwear under your pants. Are you brave enough to go Braveass?
[Link]
Bathrobe sent me this extremely interesting response from Will Scathlocke at Quora: What kind of grammatical mistakes are most prevalent in medieval and later texts written in Latin or Greek by non-native speakers? Do you by "mistake" mean a deviation from the sort of Latin which Caesar and Cicero wrote? If so, then the most common sort in mediaeval Latin … [Link]
Archive
19 Feb 2018 18 Feb 2018 17 Feb 2018 16 Feb 2018 15 Feb 2018 14 Feb 2018 13 Feb 2018 12 Feb 2018 11 Feb 2018 10 Feb 2018 09 Feb 2018 08 Feb 2018 07 Feb 2018 06 Feb 2018 05 Feb 2018 04 Feb 2018 03 Feb 2018 02 Feb 2018 01 Feb 2018 31 Jan 2018 30 Jan 2018 29 Jan 2018 28 Jan 2018 27 Jan 2018 26 Jan 2018 25 Jan 2018 24 Jan 2018 23 Jan 2018 22 Jan 2018 21 Jan 2018 20 Jan 2018