There's a reason for the big emphasis on Spain and Portugal here.
How old exactly is the city of Barcelona? That's a tough question. There was a settlement called Barcino founded in the third century BC, but there is nothing left of that town. The oldest structure in Barcelona today is the Roman Ruins near Via Laetana, but there's not much left of those today….Read Full Post [Link]
There are rumors going around that parts of Season 5 of Game of Thrones will be shot in Spain. As a big fan of both the books and the TV series, my guess is that they chose Spain to depict Dorne, specifically the capital, Sunspear, the home of the Martells, who were introduced into the show at the beginning of … [Link]
Have you ever considered taking your children to a Spanish language summer camp in Spain? May is discount time for travel planning, and I've found another great offer that is valid until the end of the month: get 10% off a summer camp in Spain….Read Full Post [Link]
As passengers began to settle into their seats aboard the Virgin flight to Sydney, a green snake slithered its way up the stairs to the entry door. [Link]
In the sleepy town of Whittier, Alaska, nearly all of the town's 218 residents live together under one roof: the 14-story Begich Tower, which houses the entire neighborhood. [Link]
In a bid to engage with visitors, SeaWorld launched an #AskSeaWorld social media campaign, only to be inundated by comments from animal rights campaigners. [Link]
The Egyptian Museum in Turin, the world's second largest collection of Egyptian artefacts, reopened fully today following a €50 million renovation over five years
[Link]
A family of four travelling long-haul will pay up to £104 less from today as changes to Air Passenger Duty (APD) come into effect
[Link]
Upmarket self-catering operators offer hotel-esque services in French ski resorts
[Link]
Attraction promises to bring overseas holiday experience to the Midlands
[Link]
But say some 'disgusting' passengers were over demanding
[Link]
Germanwings parent puts 300 million dollars aside for costs
[Link]
Vila-real spends three days of magic thanks to the best masters of fantasy and illusion. Come to Vila-real and feel the magic! Bubble, bubble, toil and trouble.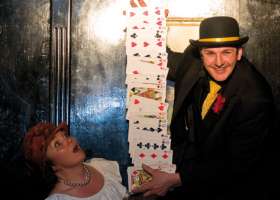 [Link]
Workshops, music, live art wall and casual food… there is room for everything in this third edition of the Design Market, hosted this weekend in the Cigarreras Center in Alicante.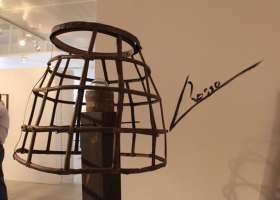 [Link]
These days off are the perfect moment to get close and enjoy the treasures that wait for you in the Natural Parks of the Valencia Region.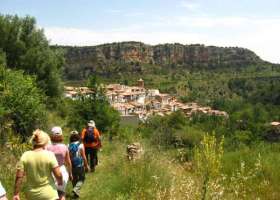 [Link]
Traffic rumbles unhurriedly past Bulentin Yeri, a traditional roadside pancake house in southwest Turkey's Kaya Valley. The wall bordering the road is topped with a jaunty parade of rusting corn-oil tubs stuffed with traffic-light chilli peppers and pink trumpets of hibiscus. Bulent's family has run this small restaurant for 18 years, and the head-scarfed lady sitting cross-legged in front of … [Link]
The difference between TFN and TFS? The two airports serving the Canaries' largest island are about 50 miles, an hour's drive, apart. But the airports of Tenerife North and Tenerife South serve very different areas.
[Link]
Amid the Gothic architecture and cobbled lanes of Pilsen a celebration is under way. The Czech city kicked off its year as a European Capital of Culture (alongside Mons in Belgium) with a daredevil highwire show and a performance by 150 visual artists. Throughout 2015, hundreds more art, film and cultural events are taking place.
[Link]
This volcanic archipelago in the mid-Atlantic feels like a world unto itself. But two new direct low-cost air routes from the UK are about to bring the enchanted islands within easier reachHere, somewhere between Lisbon and New York, the weather is mild but decidedly unstable. Atlantic fronts barrel in, clouds tussle, shafts of sunbeams and great fat silvery pools of … [Link]
From a family-focused yurt holiday in France to a therapeutic escape in a tipi, here are Europe's best 'glamping' experiences Continue reading… [Link]
Film-maker João Pedro Rodrigues gives a tour of his home city, from the locations that inspired his movies to riverside restaurants and local barsMap of Joao Pedro Rodrigues's Lisbon locations Continue reading… [Link]
It's really not always difficult to shed weight. You may change your weight by means of a variety of approaches you just need the best way of thinking. This article offers you lots of information and facts pertaining to weight loss guidance. Don't store higher-caloric unhealthy foods and other stuff you are preventing in your home. You don't need to … [Link]
It can be difficult to acknowledge you are overweight. This realization brings about opinions of health conditions and the possibility of death. The following advice below will help you out. A sensible way to assist you to lose fat decrease strategy requires straightforward keeping track of of calorie intake each and every day. Cut out fats it is possible to.You … [Link]
In golf ball, height can seem to be like pretty much everything. Even if it's the specific stature of person, or even the size within their top to bottom hop, having the ability to soar over the opposition is certainly a really important area of the action-and also the workouts treatment. That's why finding out how to jump bigger may … [Link]
Hoy miércoles 1 de abril se celebrará la procesión de la XVI Estación de Penitencia de la Hermandad de los Gitanos Mañana jueves, día 2, recorrerán las calles del centro las procesiones de Nuestro Padre Jesús Nazareno "El Pobre" y María Santísima del Dulce Nombre; El Divino Cautivo, y de Nuestro Padre de Jesús del Gran Poder y María Santísima … [Link]
Cientos de ciudades del mundo participan en esta conmemoración, a fin de sensibilizar a la sociedad sobre las personas con autismo [Link]
"Dulce pasión" (2 y 5 de abril, a las 18:00 horas, en español) propone una ruta para descubrir la gastronomía madrileña típica de Cuaresma, con las torrijas como protagonista Hermandades y pasos procesionales, la música sacra de las iglesias o los establecimientos de imaginería de la capital son algunos de los reclamos de la visita guiada "Tradiciones de Semana Santa" … [Link]
Record Go, with offices in Mallorca, is the main organizer of this supportive sports challenge. [Link]
Situation, visits, events… [Link]
It includes by now 755 water springs. [Link]
With a top-quality restaurant attached, this inn is a charming base from which to explore the area's verdant countryside and stone villages.
[Link]
A new restaurant in the historic La Concha Hotel serves dishes blending local seafood with Cuban influences and some Asian touches.
[Link]
Jim Rogers of Kampgrounds of America (KOA) talks about campgrounds that offer amenities like Wi-Fi, pools and zip lines.
[Link]
Travelers can only experience these foods and drinks in Dallas and Fort Worth, Texas.






  [Link]
Customers can now reserve seats on Megabus.com's double-decker buses.






  [Link]
Which city in the USA has the tallest building? Take a look through our gallery to find out!






  [Link]
Los datos muestran que los viajes de los residentes en España han crecido un 7,8% entre enero y abril de 2014 si se compara con el mismo periodo del año pasado. Muestra un cambio de tendencia que los diferentes gobiernos no aprovechan para cambiar el modelo turístico.
[Link]
Tras seis años de litigios, el Tribunal Supremo ratifica que Ryanair vertió acusaciones infundadas sobre la actividad de las agencias de viajes online, y de Rumbo en particular. También dice que amenazar con cancelar los vuelos reservados por este canal fue competencia desleal.
[Link]
Tras dos meses de intentos y millones gastados en la búsqueda del vuelo MH370 desaparecido en marzo, los equipos australianos, chinos y estadounidenses no han encontrado ni una mínima parte de su fuselaje.
[Link]
Ryanair today (Oct 7th) condemned the latest attempts by the Ferrovial/BAA monopoly to further delay the sale of Stansted Airport, as recommended by the Competition Commission over three years ago in its August 2008 report. Ryanair has been invited to a case management conference this afternoon before the Competition Appeals Tribunal (CAT) at which the Ferrovial/BAA monopoly is seeking to "stay" … [Link]
Airberlin and the Hungarian airline Malev will in future be offering their customers selected flights as codeshare services. The codeshare agreement comes into force today and applies to flights from 30th October 2011. [Link]
Frontier Airlines has successfully completed the International Air Transport Association's (IATA) Operational Safety Audit (IOSA) and achieved IOSA registration. Frontier is a wholly owned subsidiary of Republic Airways Holdings, Inc. RJET +3.95%. [Link]
First contact with paragliding: come with Sureste . A safe, amazing and exciting sport, discover it in Santa Pola. [Link]
Enjoy doing sport with Geoextrem. Canyoning in Montanejos (Castellón) [Link]
Paintball in the deep of the mountain range with quality tours . For 10 persons in Bocairent [Link]
NOT LOOKING FORWARD TO CHRISTMAS Michael Walsh On the face of it, the idyllic Andalucía hills forming a backdrop to Estapona are an unlikely lair for a whistle-blower whose revelations could threaten a country's senate and expose the European Union to charges of cover-up and fraud. When Latvian anti-corruption dissident John Christmas rumbled Latvian state deceitfulness, his primary need was … [Link]
Fleeced like sheep; Nadia and I visited the bank with a view to transferring €400 to a non-EU bank. No problems except that there is a bank transaction fee of €45. Thankfully we have a non-EU national who told us of a local internet café where the transaction can be done just as securely – for €6. She has never … [Link]
I could not dig, I dared not rob / Therefore I lied to please the mob / Now all my lies are proved untrue / And I must face the men I slew / What tale shall serve me here among / Mine angry and defrauded young. – Rudyard Kipling. 1865 – 1936. [Link]
The economic news from Spain is dire to say the least. Recent figures are showing that the Spanish economy is slowly but surely slipping back into another recession. Despite all the doom and gloom, there is one sector of the economy that has been growing and is predicted to grow further in 2012: tourism. [Link]
The economic news coming from Spain is dire to say the least. Recent figures are showing that the Spanish economy is slowly, but surely, slipping back into another recession. Despite all the doom and gloom, there is one sector of the economy that has been growing and is predicted to grow further in 2012: tourism. [Link]
Though not actually available until 2008. the Maldonado family firm's 2006 Alba Quercus Reserve Iberian hams are being reserved at the whopping price of $2000 each, making this probably the most expensive ham in the world. Unfortunately the combination of high prices and pigs has brought out the worst in journalists around the world. For example, one headline from the normally … [Link]
Archive
01 Apr 2015 31 Mar 2015 30 Mar 2015 29 Mar 2015 28 Mar 2015 27 Mar 2015 26 Mar 2015 25 Mar 2015 24 Mar 2015 23 Mar 2015 22 Mar 2015 21 Mar 2015 20 Mar 2015 19 Mar 2015 18 Mar 2015 17 Mar 2015 16 Mar 2015 15 Mar 2015 14 Mar 2015 13 Mar 2015 12 Mar 2015 11 Mar 2015 10 Mar 2015 09 Mar 2015 08 Mar 2015 07 Mar 2015 06 Mar 2015 05 Mar 2015 04 Mar 2015 03 Mar 2015 02 Mar 2015 01 Mar 2015