Almost everyone uses language, so inevitably almost everyone thinks they are an expert in it. I don't consider myself an expert, though most of my work requires at least language competence and sometimes actual skill, but I do follow the blogs featured on this feeds page.
(If you are wondering where the translation-related feeds have all gone, I have put them on their own page.)
Most of the blogs represented here are in English, most of the time, but don't be surprised to find other languages used. Go with the flow – I occasionally find myself pleasantly surprised at how much I can grasp in languages I have never seen before.
Language On the Net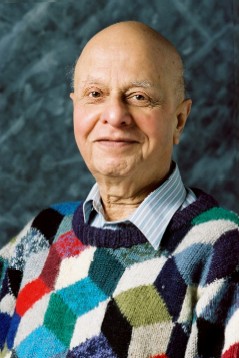 I learned this morning that Aravind Joshi died yesterday at his home. Among Aravind's many awards are the 1997 IJCAI Award for Research Excellence; the first ACL Lifetime Achievement Award, in 2002; the 2003 David E. Rumelhart Prize; and the 2005 Benjamin Franklin Medal, "[f]or his fundamental contributions to our understanding of how language is represented in the mind, and for … [Link]
Потому что жизнь не ждет. Не оглянешься и святки. Только промежуток краткий, Смотришь, там и новый год. Because life does not wait. Turn, and you find Christmas here. And a moment after that It's suddenly New Year. My favorite stanza from Pasternak's "Снег идет" (tr. Jon Stallworthy and Peter France, "Snow Is Falling"; a different translation here). A very happy … [Link]
verb 1. to cause disgust (in someone). 2. +that: to be disgusted by (something) From Italian schifo (pron. 'skI:fo 1. Seeing guys spit on the sidewalk skeeves me. 2. Guys putting their hands all over you, I skeeve that.
[Link]
As we enter the second half of the 15th year since we started Language Log, we've been reflecting on the past and planning for the future. We should start by explaining what Language Log is, because by no means everyone who comes across the site understands this. Some think they can register to write posts as if Language Log were … [Link]
Archive
21 Jan 2018 20 Jan 2018 19 Jan 2018 18 Jan 2018 17 Jan 2018 16 Jan 2018 15 Jan 2018 14 Jan 2018 13 Jan 2018 12 Jan 2018 11 Jan 2018 10 Jan 2018 09 Jan 2018 08 Jan 2018 07 Jan 2018 06 Jan 2018 05 Jan 2018 04 Jan 2018 03 Jan 2018 02 Jan 2018 01 Jan 2018 31 Dec 2017 30 Dec 2017 29 Dec 2017 28 Dec 2017 27 Dec 2017 26 Dec 2017 25 Dec 2017 24 Dec 2017 23 Dec 2017 22 Dec 2017