Almost everyone uses language, so inevitably almost everyone thinks they are an expert in it. I don't consider myself an expert, though most of my work requires at least language competence and sometimes actual skill, but I do follow the blogs featured on this feeds page.
(If you are wondering where the translation-related feeds have all gone, I have put them on their own page.)
Most of the blogs represented here are in English, most of the time, but don't be surprised to find other languages used. Go with the flow – I occasionally find myself pleasantly surprised at how much I can grasp in languages I have never seen before.
Language On the Net
1) I happened on a mention of Wanaque, New Jersey, and of course wanted to know how to pronounce it. The Wikipedia article said "(/ˈwɑːnəˌkjuː/ or /wəˈnɒki/)"; I thought "that can't be right," but it turns out both are correct. From the references: 19. Hanley, Robert. "Full and Not at All: The Difference Between 2 New Jersey Reservoirs", The New … [Link]
Yesterday BBC's Radio 4 program "Today", the cultural counterpart of NPR's "Morning Edition", invited into the studio a robot from the University of Sheffield,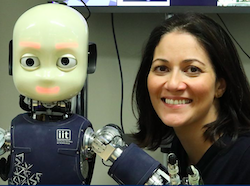 the Mishalbot, which had been trained to conduct interviews by exposure to the on-air speech of co-presenter Mishal Husain. They let it talk for three minutes with the real Mishal. (video clip here, at least for … [Link]
Looking for something else, I stumbled on this unexpected Google Books description of Peter Guralnick's Searching for Robert Johnson: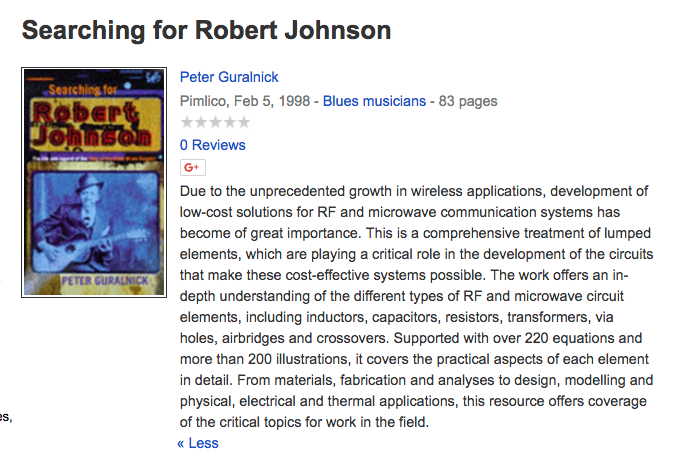 The description of another edition is more plausible: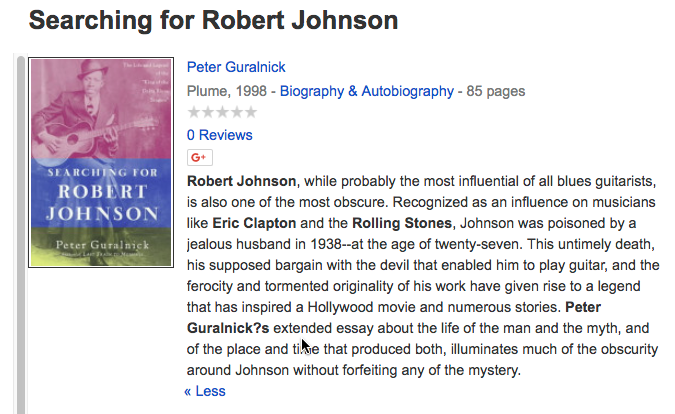 And likewise this one: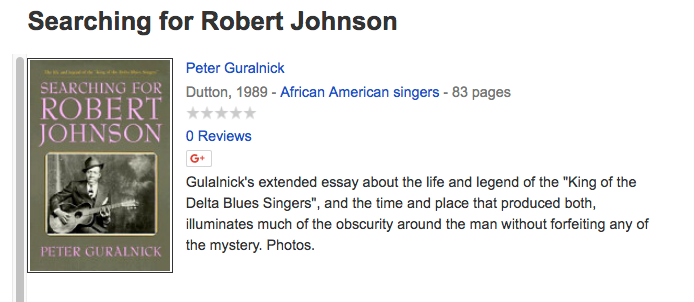 The "unprecedented growth in wireless applications" blurb actually seems to belong to I.J. Bahl, Lumped Elements for RF and Microwave Circuits, 2003: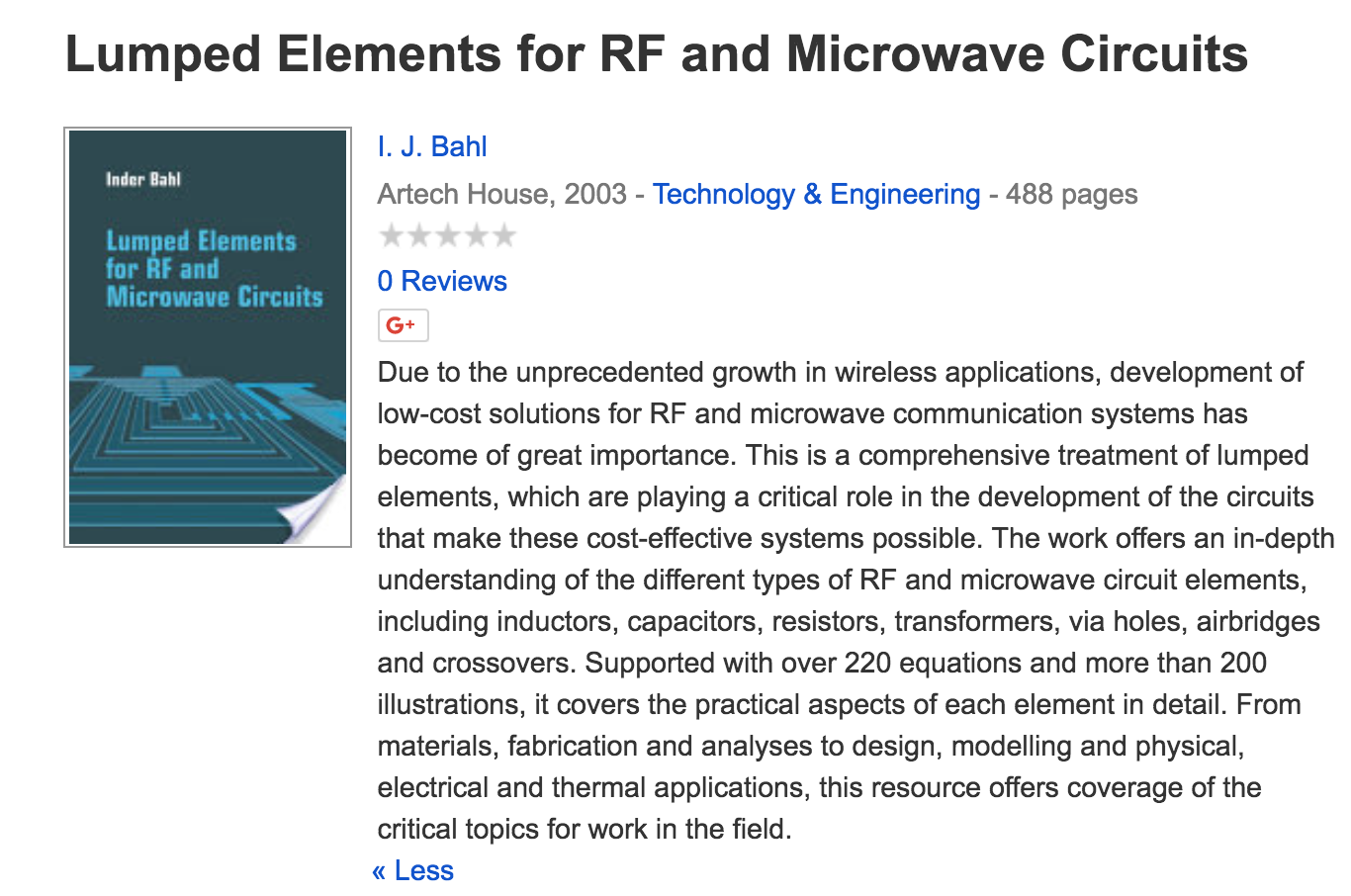 I'll leave it to someone more versed … [Link]
The first two conditions, along with eight others, are covered in this interesting Sixth Tone article: "An Awkward, Greasy Year: China's Top Slang of 2017 " (12/28/17) by Kenrick Davis Davis's presentation is excellent, so let us begin this post with two montages accompanying his article.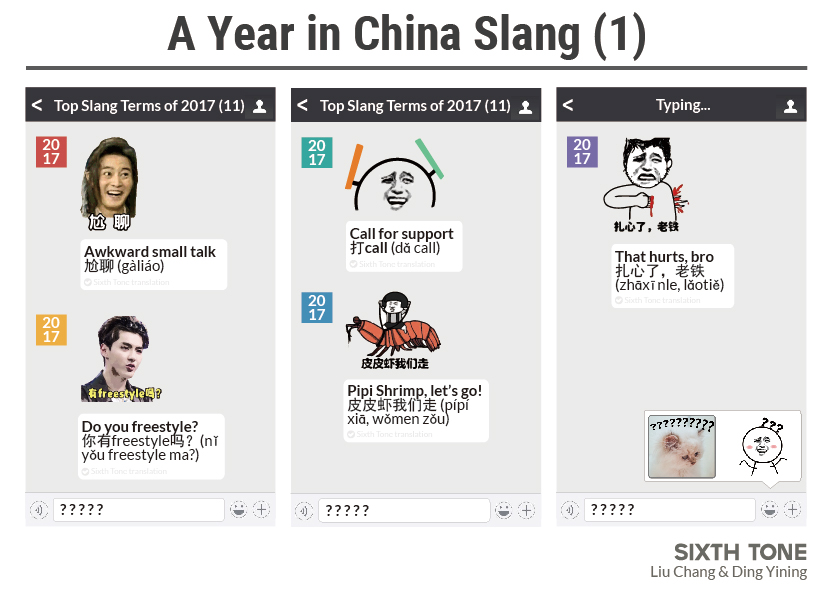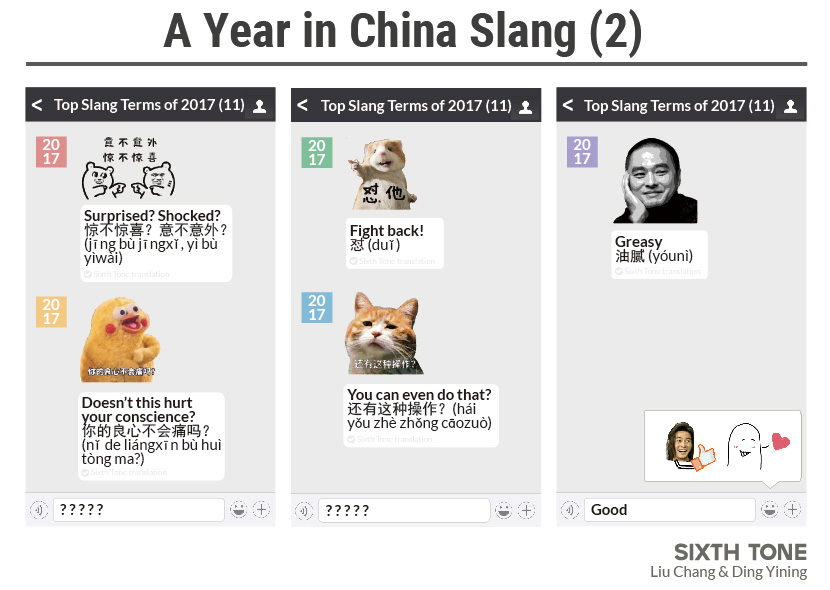 Here are the ten cultural memes in Language Log style (but following Davis' translations), … [Link]
To walk in carrying a loaded weapon. From The Sopranos You shouldn't have lunch with a Russian drug dealer unless you come heavy.
[Link]
Here are some recordings of New Year greetings in various languages. Do you know which languages they are? Happy New Year / Blwyddyn Newydd Dda / bonne année / Bliain úr faoi shéan is faoi mhaise daoibh / 新年快樂! [Link]
Sam Leith interviews the publisher Christopher MacLehose, and has some good bits: In some cases an author acquires a translator-symbiote, so that it becomes near-impossible to read – or, to translate – Proust except through CK Scott-Moncrieff-shaped spectacles. Thanks to Scott-Moncrieff, for instance, Du côté de chez Swann is, pretty much indelibly, Swann's Way in English (he nicked the usage … [Link]
Archive
21 Jan 2018 20 Jan 2018 19 Jan 2018 18 Jan 2018 17 Jan 2018 16 Jan 2018 15 Jan 2018 14 Jan 2018 13 Jan 2018 12 Jan 2018 11 Jan 2018 10 Jan 2018 09 Jan 2018 08 Jan 2018 07 Jan 2018 06 Jan 2018 05 Jan 2018 04 Jan 2018 03 Jan 2018 02 Jan 2018 01 Jan 2018 31 Dec 2017 30 Dec 2017 29 Dec 2017 28 Dec 2017 27 Dec 2017 26 Dec 2017 25 Dec 2017 24 Dec 2017 23 Dec 2017 22 Dec 2017