Almost everyone uses language, so inevitably almost everyone thinks they are an expert in it. I don't consider myself an expert, though most of my work requires at least language competence and sometimes actual skill, but I do follow the blogs featured on this feeds page.
(If you are wondering where the translation-related feeds have all gone, I have put them on their own page.)
Most of the blogs represented here are in English, most of the time, but don't be surprised to find other languages used. Go with the flow – I occasionally find myself pleasantly surprised at how much I can grasp in languages I have never seen before.
Language On the Net
I'm not crazy about Pasternak's 1930 poem Лето [Summer], one of a group he wrote for his new love, Zinaida Neigauz, the wife of his friend the pianist Genrikh Neigauz, even as he was packing his own wife off to Europe and sending her loving letters and poems (Akhmatova said acerbically "Он там уговаривает жену не слишком огорчаться насчет своего … [Link]
From dako-xiaweiyi: Some years ago I was hiking in a remote part of Inner Mongolia with some Chinese friends when we came into a larger than normal village with a larger than normal building with the sign in the attached picture: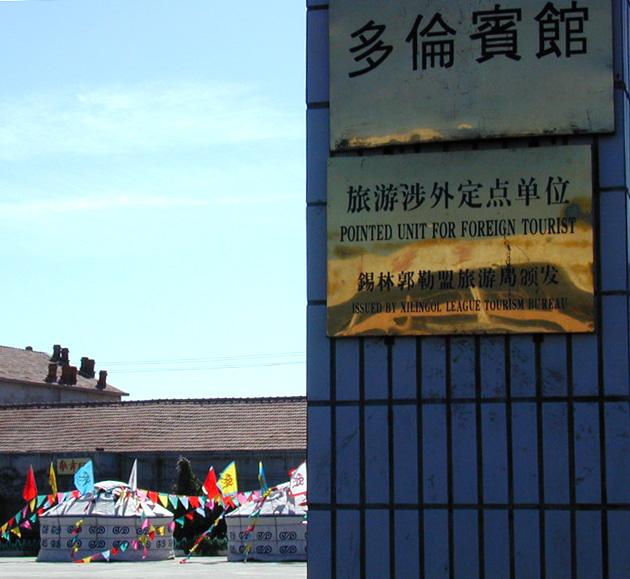 The sign on the wall says: lǚyóu shèwài dìngdiǎn dānwèi 旅游涉外定点单位 (Chinglish translation: "pointed unit for foreign tourist") Before … [Link]
Paul Manafort's lawyers misspelled Cyprus throughout his bail memo. pic.twitter.com/Ls9JI1WDbN — Sigh Hersh (@Ugarles) November 2, 2017 [Link]
From the German for "shit" + "ghost" (scheisse + geist): the smell left over in the bathroom. Terry, please open the window when you poop. You need to let the scheissegeist out.
[Link]
Archive
17 Jan 2018 16 Jan 2018 15 Jan 2018 14 Jan 2018 13 Jan 2018 12 Jan 2018 11 Jan 2018 10 Jan 2018 09 Jan 2018 08 Jan 2018 07 Jan 2018 06 Jan 2018 05 Jan 2018 04 Jan 2018 03 Jan 2018 02 Jan 2018 01 Jan 2018 31 Dec 2017 30 Dec 2017 29 Dec 2017 28 Dec 2017 27 Dec 2017 26 Dec 2017 25 Dec 2017 24 Dec 2017 23 Dec 2017 22 Dec 2017 21 Dec 2017 20 Dec 2017 19 Dec 2017 18 Dec 2017 17 Dec 2017