Almost everyone uses language, so inevitably almost everyone thinks they are an expert in it. I don't consider myself an expert, though most of my work requires at least language competence and sometimes actual skill, but I do follow the blogs featured on this feeds page.
(If you are wondering where the translation-related feeds have all gone, I have put them on their own page.)
Most of the blogs represented here are in English, most of the time, but don't be surprised to find other languages used. Go with the flow – I occasionally find myself pleasantly surprised at how much I can grasp in languages I have never seen before.
Language On the Net
Tara Golshan, "Republicans are following the same strategy on taxes that doomed Obamacare repeal", Vox 11/1/2017: "I think it would be intellectually dishonest to suggest that if we had had a bunch of wins on a whole bunch of items at this point, we perhaps would have been a little bit more deliberate in our negotiations," Meadows, who chairs the … [Link]
Marco Ferrarese writes for BBC Travel about visiting Cornale, a village in Lombardy near his hometown of Voghera, and his struggle to understand the local dialect in a particular context: Now 69 years old, my father has played bocce all his life; he learned to love the game from my grandfather, and when I was a child, he tried to … [Link]
Here's the opening to Dahlia Lithwick and Scott Pilutik's piece for Slate, "Lies My Client Told Me" (10/31/17), about a judge ruling that Paul Manafort is not entitled to attorney-client privilege: It's not an overstatement to characterize the attorney-client privilege as the cornerstone of criminal law, an inviolable right that can and must withstand all manner of legal aggression. There's … [Link]
The Polyglot Conference is over now for another year, and I arrived back to Bangor yesterday. Although the conference only lasted two days, a lot was packed into that time. On the Friday I went on a Golden Circle tour with two coach loads of other polyglots. Unfortunately it was a wet, cloudy and cold day, so the views were … [Link]
To have a fear of Santa Claus. Can you get away from me? You're making me claustrophobic.
[Link]
Currently circulating political poster in the PRC: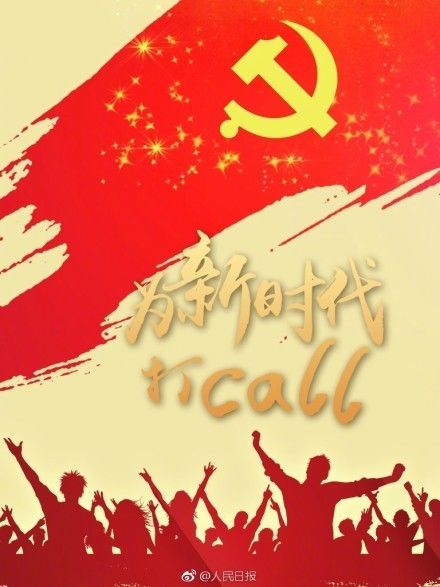 wèi xīn shídài dǎ call 为新时代打call ("give a shout-out for the New Era") When I first saw this appeal, which was all over the place during the time of the recent 19th Congress of the Chinese Communist Party (CCP), it struck me as strange in many respects. First of all, the expression "dǎ … [Link]
Is this Chinglish?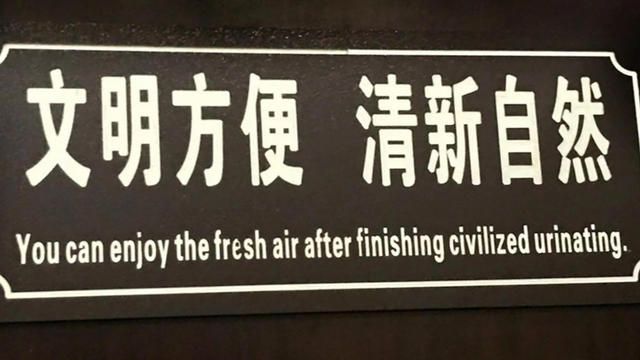 Source: "Lost in translation: Chinese government aims to reduce awkward English signs" (CBS News [10/28/17]), with several other prime examples. The Chinese on the sign says: wénmíng fāngbiàn 文明方便 ("civilized convenience") qīngxīn zìrán 清新自然 ("fresh and natural") We've previously encountered wénmíng 文明 on an airport sign in "Delayed due to some reasons: annals of airport Chinglish, part … [Link]
Archive
23 Jan 2018 22 Jan 2018 21 Jan 2018 20 Jan 2018 19 Jan 2018 18 Jan 2018 17 Jan 2018 16 Jan 2018 15 Jan 2018 14 Jan 2018 13 Jan 2018 12 Jan 2018 11 Jan 2018 10 Jan 2018 09 Jan 2018 08 Jan 2018 07 Jan 2018 06 Jan 2018 05 Jan 2018 04 Jan 2018 03 Jan 2018 02 Jan 2018 01 Jan 2018 31 Dec 2017 30 Dec 2017 29 Dec 2017 28 Dec 2017 27 Dec 2017 26 Dec 2017 25 Dec 2017 24 Dec 2017