Almost everyone uses language, so inevitably almost everyone thinks they are an expert in it. I don't consider myself an expert, though most of my work requires at least language competence and sometimes actual skill, but I do follow the blogs featured on this feeds page.
(If you are wondering where the translation-related feeds have all gone, I have put them on their own page.)
Most of the blogs represented here are in English, most of the time, but don't be surprised to find other languages used. Go with the flow – I occasionally find myself pleasantly surprised at how much I can grasp in languages I have never seen before.
Language On the Net
Another quote from Ford Madox Ford's Memories and Impressions (see this post). He's been talking about how the English avoid saying anything that anyone might take offense at, whereas the Germans are constantly saying provocative things in loud voices; he goes on: Take German philologists. These are formidable people. To set out upon the history of a word is an … [Link]
Yesterday, The New Yorker posted an article on its website: "The Error in Baseball and the Moral Dimension to American Life," by Stephen Marche. As originally published, the article contained this paragraph (emphasis mine): In practice, "ordinary effort" describes, as Bill James wrote, what should have happened. What should have happened in a piece of fielding can have nothing to … [Link]
Hungry and Horny at the same time. Homer Simpson is in a purpetual state of horngryness.
[Link]
Claro's tweet: Volunteered to be a penpal for Japanese Junior Highschool students, and the letters they sent are priceless. pic.twitter.com/JHPRREPy7Y — Claro (@MellowZenith) October 2, 2017 Focusing on one note from Kikumoto Shouta: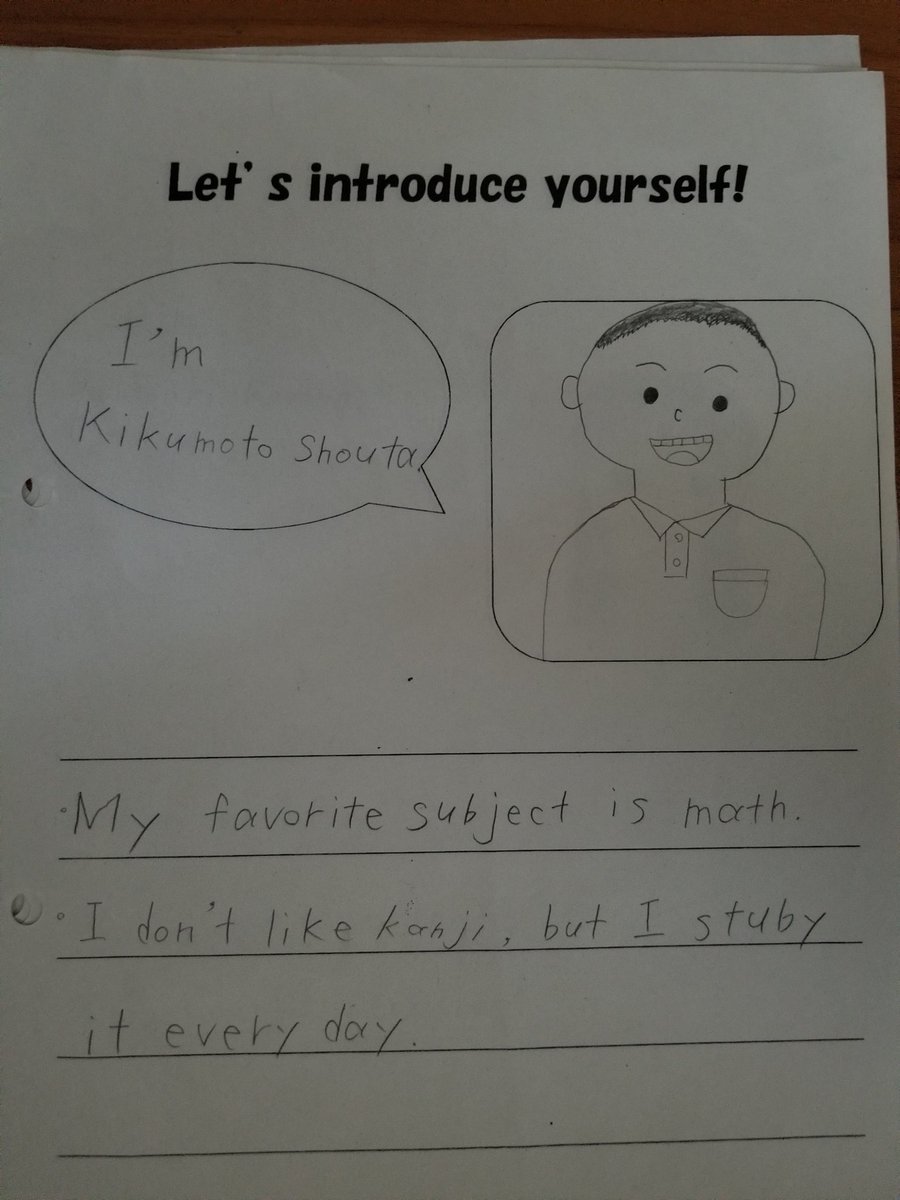 Then I suggest that Shouta use fewer kanji and more kana — though the teacher probably wouldn't allow that. [h.t. Brian M] [Link]
Lisa Chang took this photo of two paintings at an antique store in 2015 (the store was either in Maryland or Pennsylvania):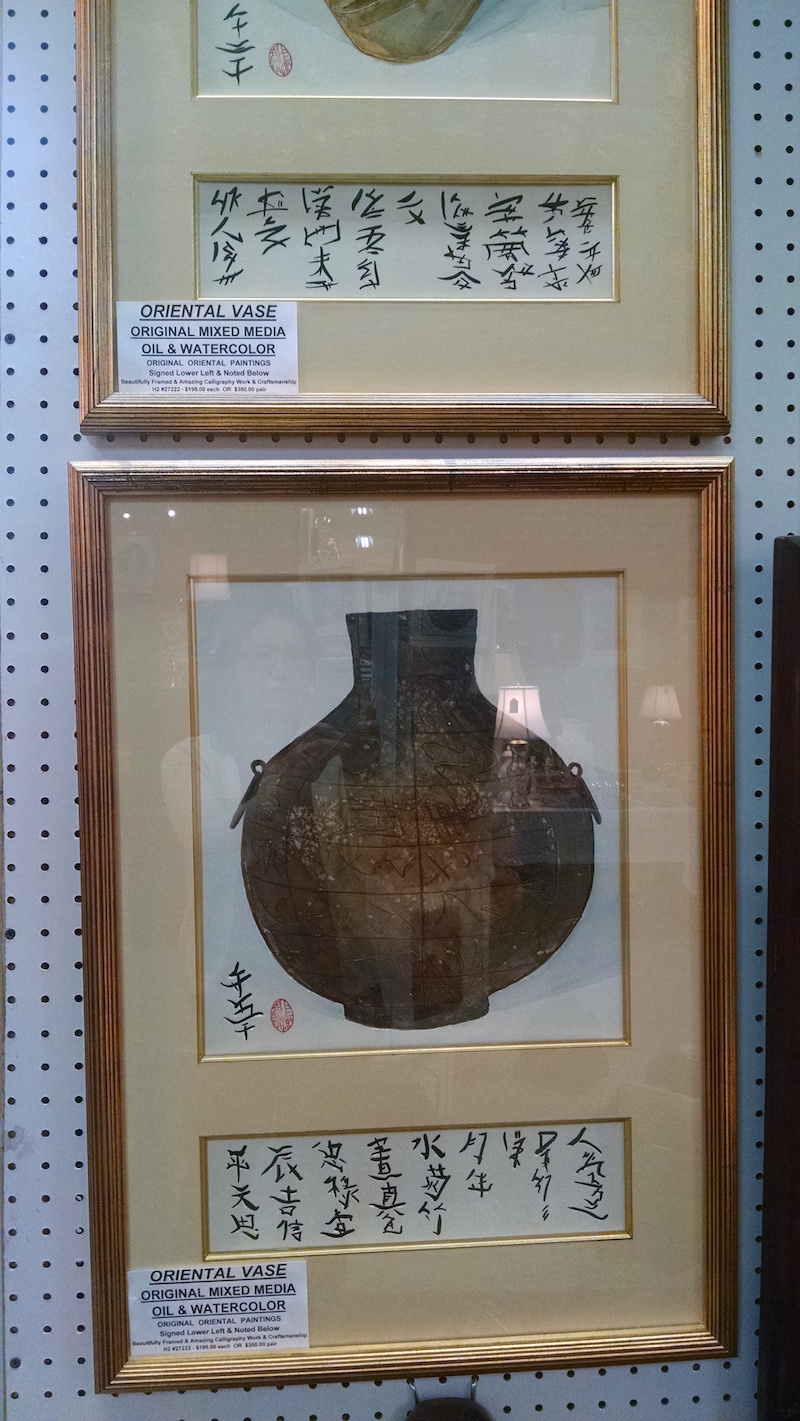 Lisa Chang writes: The paintings stood out to me because the Chinese characters on them were so outstandingly bad. Now, I'm no Chinese expert, but I have taken 4 semesters of it, so I have some understanding of … [Link]
Cathleen O'Grady writes about a possible result of Brexit that hadn't occurred to me; after describing a guide called "Misused English words and expressions in EU publications" that details "many of the ways in which European English has gone a bit wibbly" from the point of view of UKanians, she says: Following Brexit, the UK will no longer be able … [Link]
Archive
18 Dec 2017 17 Dec 2017 16 Dec 2017 15 Dec 2017 14 Dec 2017 13 Dec 2017 12 Dec 2017 11 Dec 2017 10 Dec 2017 09 Dec 2017 08 Dec 2017 07 Dec 2017 06 Dec 2017 05 Dec 2017 04 Dec 2017 03 Dec 2017 02 Dec 2017 01 Dec 2017 30 Nov 2017 29 Nov 2017 28 Nov 2017 27 Nov 2017 26 Nov 2017 25 Nov 2017 24 Nov 2017 23 Nov 2017 22 Nov 2017 21 Nov 2017 20 Nov 2017 19 Nov 2017 18 Nov 2017 17 Nov 2017