Almost everyone uses language, so inevitably almost everyone thinks they are an expert in it. I don't consider myself an expert, though most of my work requires at least language competence and sometimes actual skill, but I do follow the blogs featured on this feeds page.
(If you are wondering where the translation-related feeds have all gone, I have put them on their own page.)
Most of the blogs represented here are in English, most of the time, but don't be surprised to find other languages used. Go with the flow – I occasionally find myself pleasantly surprised at how much I can grasp in languages I have never seen before.
Language On the Net
[This is a guest post by Krista Ryu] I came across a fun anecdote from The Annals of the Joseon Dynasty, which is the annual records of the Joseon Dynasty from 1413-1865, a national treasure of Korea. It is full of interesting, authentic records, since no one, including the kings themselves, could revise the records. Consequently, even funny mistakes made … [Link]
"Saudi king decrees women be allowed to drive", Reuters 9/26/2017: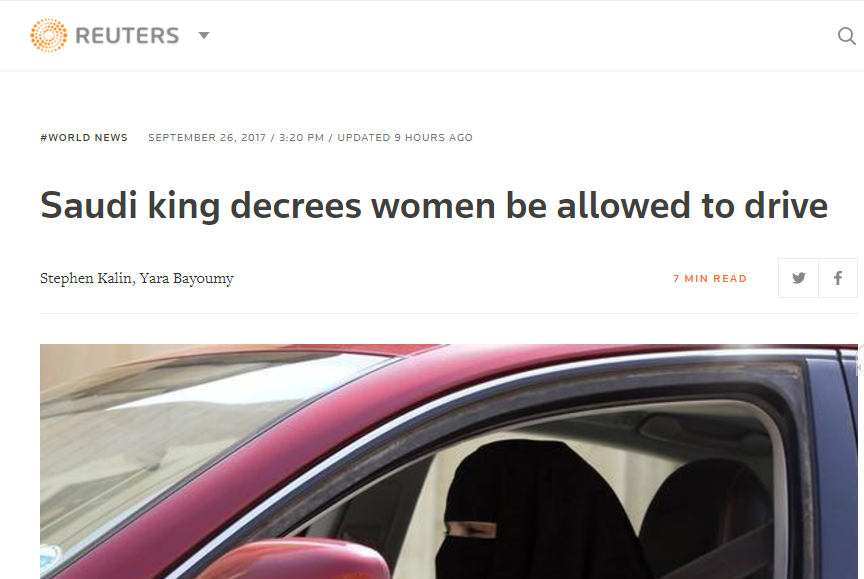 Elika Bergelson writes: This feels wrong — I can't substitute any other verb in to make it okay. Saudi king announces/says/declares/rules all fall short… Certainly the normal pattern would be X VERB-OF-SAYING (that) Y MODAL be allowed to VERB e.g. "Saudi king decrees (that) women will be allowed to drive" … [Link]
In interesting word I learnt recently in Icelandic is spjall [ˈspjatl̥], which means chat, converstation, talk or gossip. It comes from the Old Norse spjall [ˈspjɑlː] (saying, tale, words, tales, tidings); from Proto-Germanic *spellą (news, message, tale, story), from the Proto-Indo-European *spel- (to tell). A related word is spjalla, which means 'to converse, to chat'. You could use it like … [Link]
Old word (approx 1600s) for swindled. I've been betrumped! He cheated me out of winning the election.
[Link]
Last year, we looked at various transcriptions of Trump's surname: "Trump translated" (8/31/16) "Transcription of 'Barack Obama', 'Hillary Clinton', and 'Donald Trump' in the Sinosphere" (10/2/16) "Chinese transcriptions of Donald Trump's surname" (11/23/16) Now, in "Why China Won't Pressure North Korea as Much as Trump Wants," New Yorker (Sept. 19, 2017), Evan Osnos writes: Chinese intellectuals have taken to joking … [Link]
Frequent commenter Y sent me a rare book dealer's catalog (it's #24, downloadable as a pdf from here if you're curious — it's got all sorts of great stuff, including an I.W.W. union shop sign and the 1920 First American Edition of Lenin's Proletarskaia revoliutsiia i renegat Kautskii [Proletarian Revolution and Renegade Kautsky], "printed in an edition of about 1,000 … [Link]
Archive
17 Dec 2017 16 Dec 2017 15 Dec 2017 14 Dec 2017 13 Dec 2017 12 Dec 2017 11 Dec 2017 10 Dec 2017 09 Dec 2017 08 Dec 2017 07 Dec 2017 06 Dec 2017 05 Dec 2017 04 Dec 2017 03 Dec 2017 02 Dec 2017 01 Dec 2017 30 Nov 2017 29 Nov 2017 28 Nov 2017 27 Nov 2017 26 Nov 2017 25 Nov 2017 24 Nov 2017 23 Nov 2017 22 Nov 2017 21 Nov 2017 20 Nov 2017 19 Nov 2017 18 Nov 2017 17 Nov 2017