Almost everyone uses language, so inevitably almost everyone thinks they are an expert in it. I don't consider myself an expert, though most of my work requires at least language competence and sometimes actual skill, but I do follow the blogs featured on this feeds page.
(If you are wondering where the translation-related feeds have all gone, I have put them on their own page.)
Most of the blogs represented here are in English, most of the time, but don't be surprised to find other languages used. Go with the flow – I occasionally find myself pleasantly surprised at how much I can grasp in languages I have never seen before.
Language On the Net
My loving and tolerant wife abetted my addiction by taking me to Grey Matter/Troubadour Books (note that their Fall Sale will be Sept. 28-Oct. 1, and everything in the store will be 35% off — I encourage everyone in the area to take advantage of it); I was thrilled to learn from their website that "Grey Matter is now the … [Link]
This head-scratcher of a headline from the Belfast Telegraph was brought to our attention by Mike Pope: "Ed Murray: Sex abuse claim US mayor's time in Northern Ireland 'should be probed'".

Ed Murray, the article explains, recently resigned as the mayor of Seattle under a cloud of allegations of sexual abuse. Amnesty International has asked for a police investigation into … [Link]
/lɛnt træp/ nounIn couples where one party is Catholic and the other is not, the unwilling subjection of the non-Catholic to the 40-day ritual of penitence known as Lent. 1. We were going to have dinner at this great new steak place on Friday night, but Joe's got me stuck in a Lent Trap.2. My wife Jane decided to give … [Link]
From Nikita Kuzmin: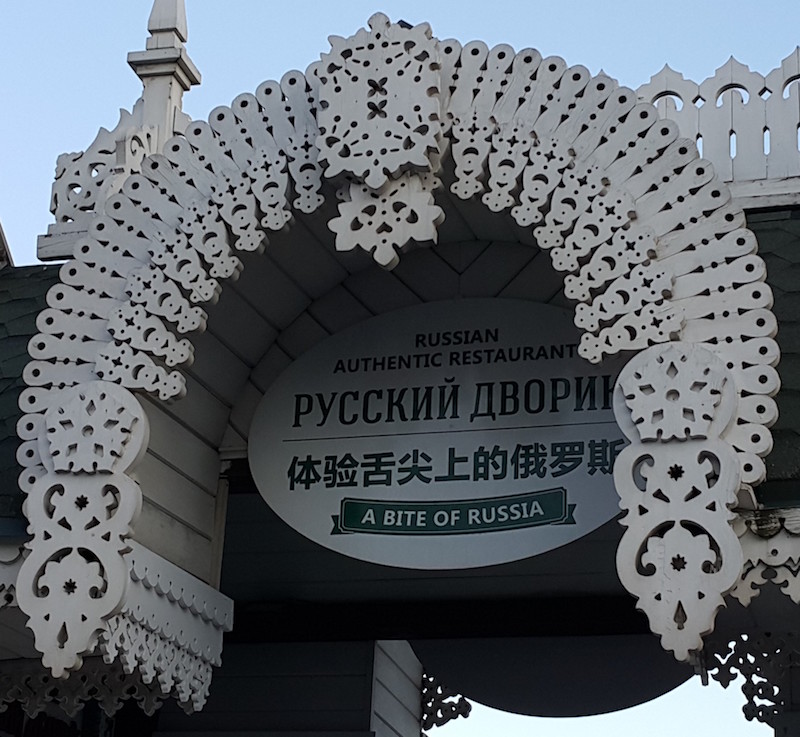 Nikita writes: This evening I found the above photo in my cellphone image gallery, which you may find rather interesting. I took this picture in August during my summer visit to Sergiyev Posad, a small town in the Moscow Region. It is considered as the spiritual center of the Russian Orthodox Church, because the Trinity Lavra of … [Link]
A friend of Rebecca Hamilton saw this at a local market in Dundee Scotland: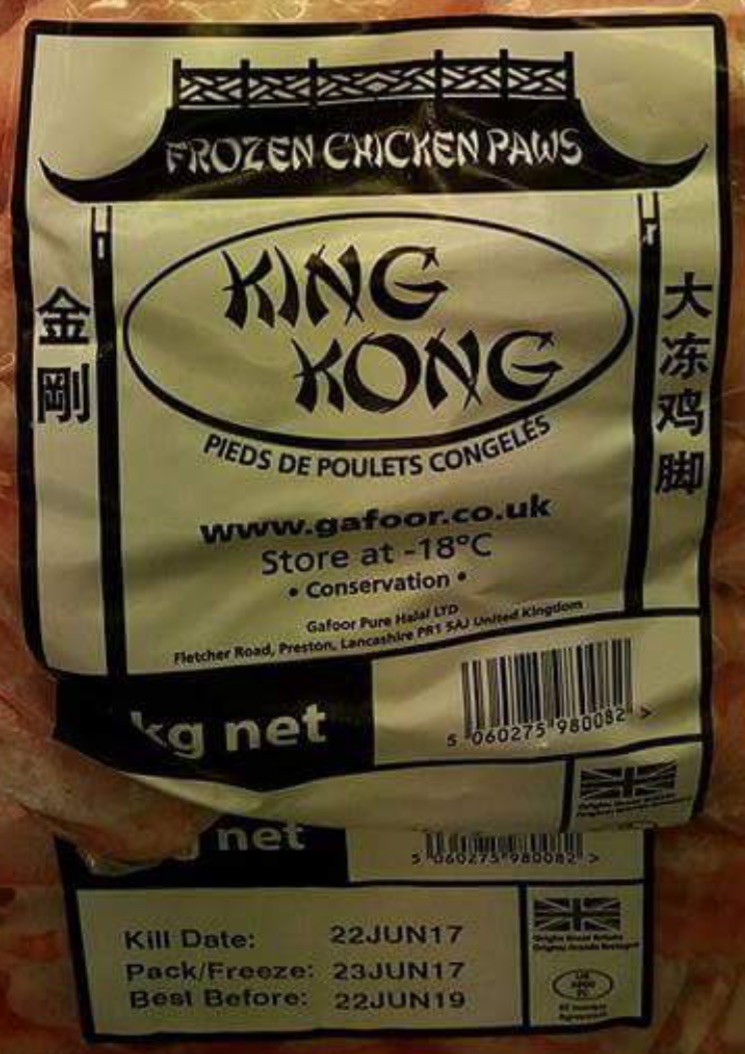 On the right side of the package it says: dà dòng jījiǎo 大冻鸡脚 The last two characters mean "chicken feet", but these are more commonly referred to as jīzhuǎ 鸡爪 ("chicken claws"). The first two characters literally mean "big freeze". Several correspondents to whom I showed … [Link]
Archive
18 Dec 2017 17 Dec 2017 16 Dec 2017 15 Dec 2017 14 Dec 2017 13 Dec 2017 12 Dec 2017 11 Dec 2017 10 Dec 2017 09 Dec 2017 08 Dec 2017 07 Dec 2017 06 Dec 2017 05 Dec 2017 04 Dec 2017 03 Dec 2017 02 Dec 2017 01 Dec 2017 30 Nov 2017 29 Nov 2017 28 Nov 2017 27 Nov 2017 26 Nov 2017 25 Nov 2017 24 Nov 2017 23 Nov 2017 22 Nov 2017 21 Nov 2017 20 Nov 2017 19 Nov 2017 18 Nov 2017