Almost everyone uses language, so inevitably almost everyone thinks they are an expert in it. I don't consider myself an expert, though most of my work requires at least language competence and sometimes actual skill, but I do follow the blogs featured on this feeds page.
(If you are wondering where the translation-related feeds have all gone, I have put them on their own page.)
Most of the blogs represented here are in English, most of the time, but don't be surprised to find other languages used. Go with the flow – I occasionally find myself pleasantly surprised at how much I can grasp in languages I have never seen before.
Language On the Net
This weekend I visited Rochester in Kent for first time, and had a nice day exploring the town. Among its historic buildings, which include an impressive Norman castle, there is the French Hospital. This was founded in 1718 to provide accommodation for Hugenots (French protestants), fleeing religious persecution in France. It now provides sheltered accommodation for elderly descendents of those … [Link]
Zeyao Wu took these two pictures in Guangzhou. She found these signs in a small market which sells vegetables and fruits.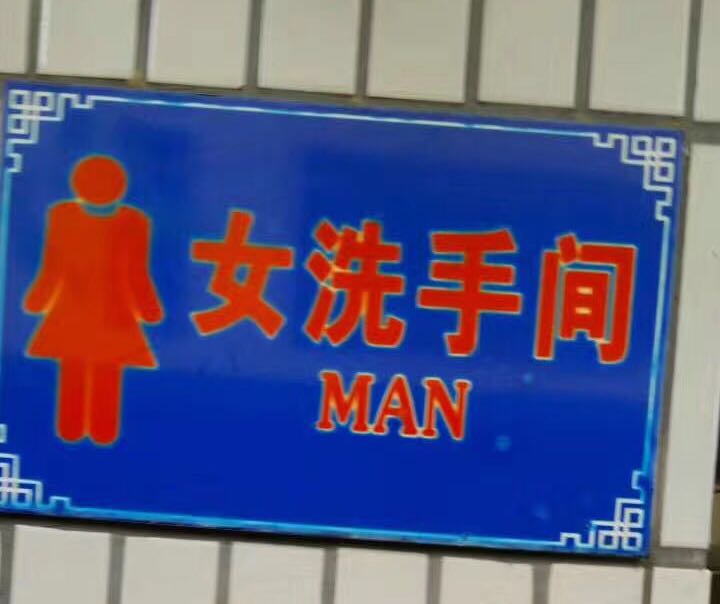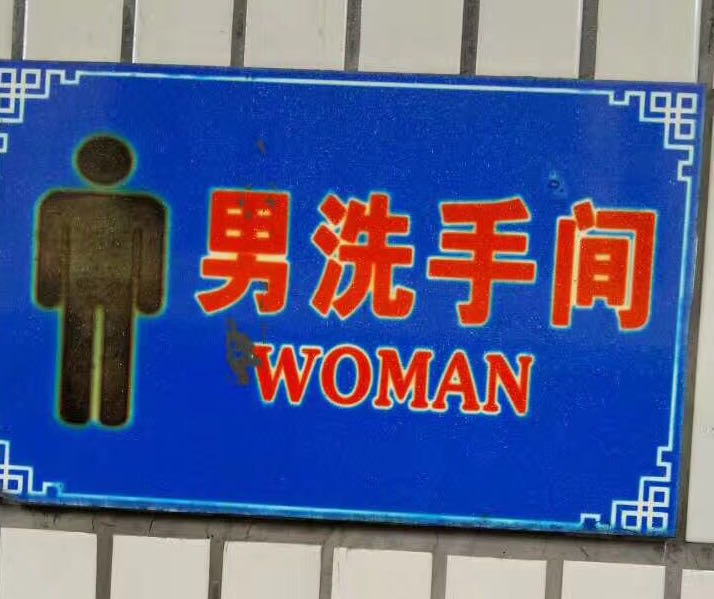 This question is for those readers who are not familiar with Chinese characters: Which would you trust more, the male and female figures or the English words? Here's what the Chinese says: #1 nǚ xǐshǒujiān 女洗手间 ("women's toilet") #2 … [Link]
A tip from Twitter: Possibly the most spectacular crashblossom I've ever seen; anyone @LanguageLog care to comment? https://t.co/yIxsolaZ65 — Tigerfort (@StripeyCaptain) September 12, 2017 The headline: "Man who urinated on woman at Drake concert before drink-drive killer girlfriend started brawl over avoids jail", The Mirror 9/11/2017: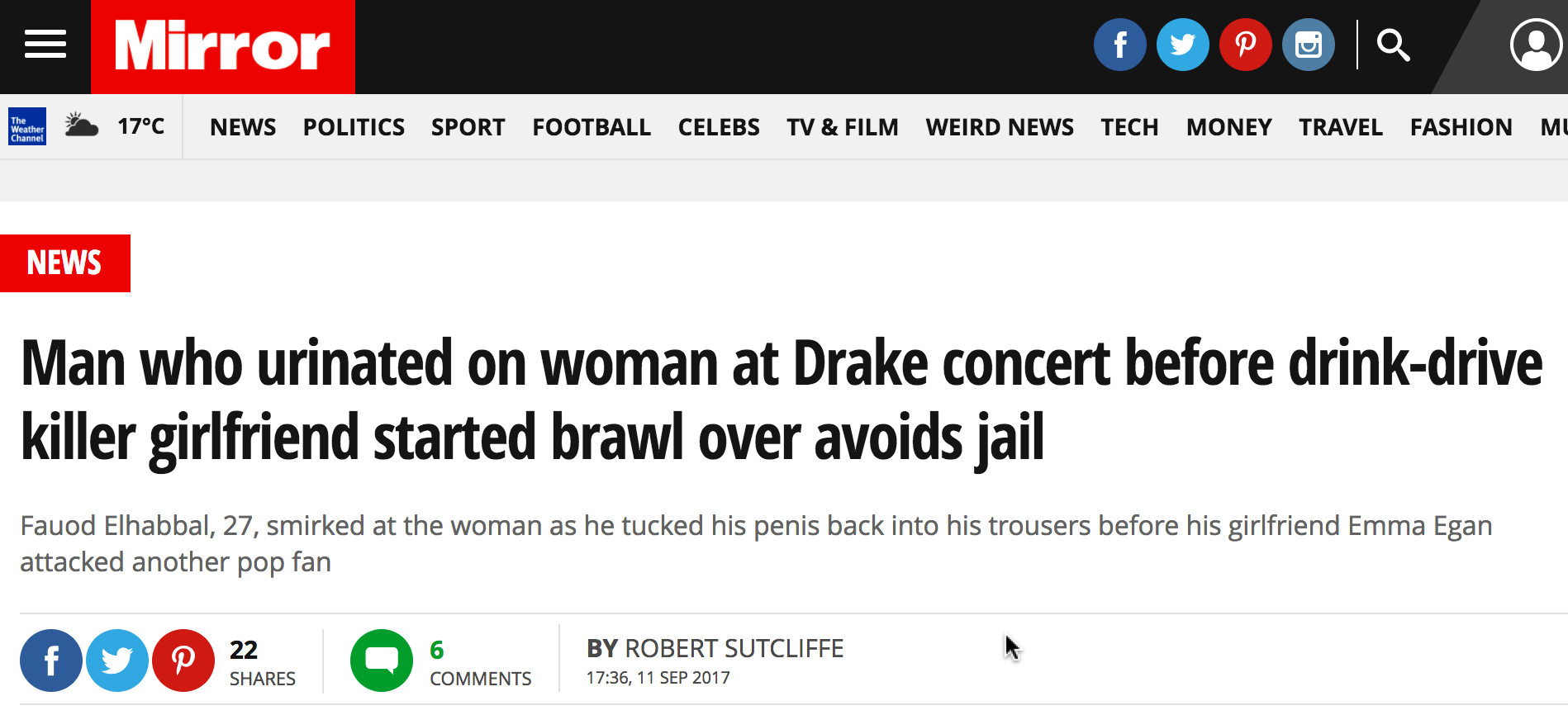 Ben Zimmer writes: Even after reading the article I'm not sure how this headline … [Link]
Back in the world of blogs, I mean (the only online world of personal expression that really means much to me). I first wrote about him and his wonderful blogs back in 2009, and at that time I said "this sucker's going on the sidebar"; it's been on the sidebar ever since, despite a lamentable absence of updates, and I'm … [Link]
On Sunday 9/10/2017, Steve Bannon was interviewed on 60 Minutes. Looking at the interview from the perspective of a phonetician, I was struck by pervasive evidence of a little-studied sound change in progress. Word-internal intervocalic coronal consonants — /t/, /d/, /n/ — in weak positions (i.e. not followed by a stressed vowel) are deleted, and the surrounding vowels are merged. … [Link]
It's when you beat the gas nossle on the tank to get all the gas out. He used gasterbation to get all gas out.
[Link]
Archive
19 Feb 2018 18 Feb 2018 17 Feb 2018 16 Feb 2018 15 Feb 2018 14 Feb 2018 13 Feb 2018 12 Feb 2018 11 Feb 2018 10 Feb 2018 09 Feb 2018 08 Feb 2018 07 Feb 2018 06 Feb 2018 05 Feb 2018 04 Feb 2018 03 Feb 2018 02 Feb 2018 01 Feb 2018 31 Jan 2018 30 Jan 2018 29 Jan 2018 28 Jan 2018 27 Jan 2018 26 Jan 2018 25 Jan 2018 24 Jan 2018 23 Jan 2018 22 Jan 2018 21 Jan 2018 20 Jan 2018