Almost everyone uses language, so inevitably almost everyone thinks they are an expert in it. I don't consider myself an expert, though most of my work requires at least language competence and sometimes actual skill, but I do follow the blogs featured on this feeds page.
(If you are wondering where the translation-related feeds have all gone, I have put them on their own page.)
Most of the blogs represented here are in English, most of the time, but don't be surprised to find other languages used. Go with the flow – I occasionally find myself pleasantly surprised at how much I can grasp in languages I have never seen before.
Language On the Net
This is what happened in a middle school in Anhui's capital city of Hefei on the first day of the new school year: "On first day of school, teacher slaps 20* students in the face in front of class", Alex Linder in Shanghaiist (9/4/17) *VHM: Initial reports were that he slapped 20 students this way, but later it was discovered … [Link]
Today's SMBC: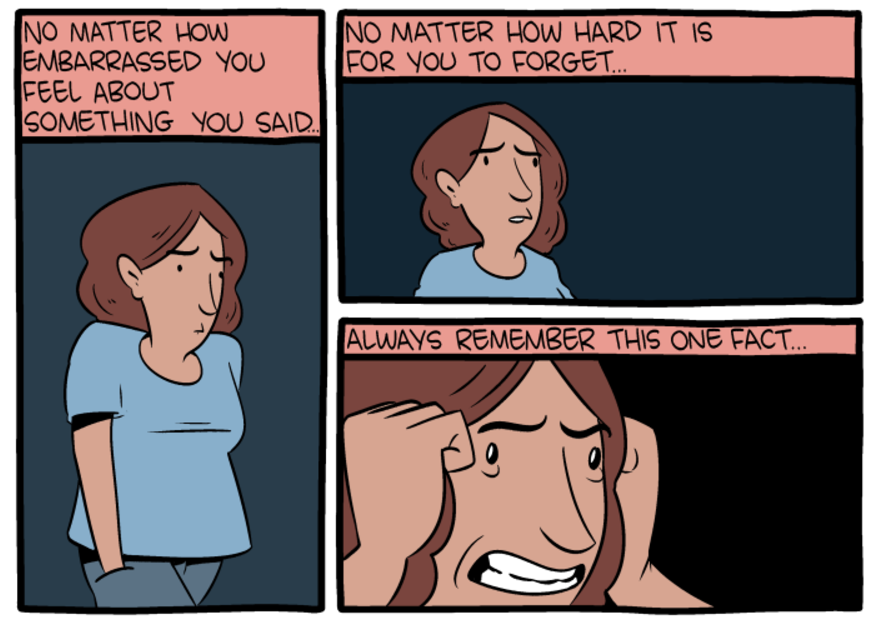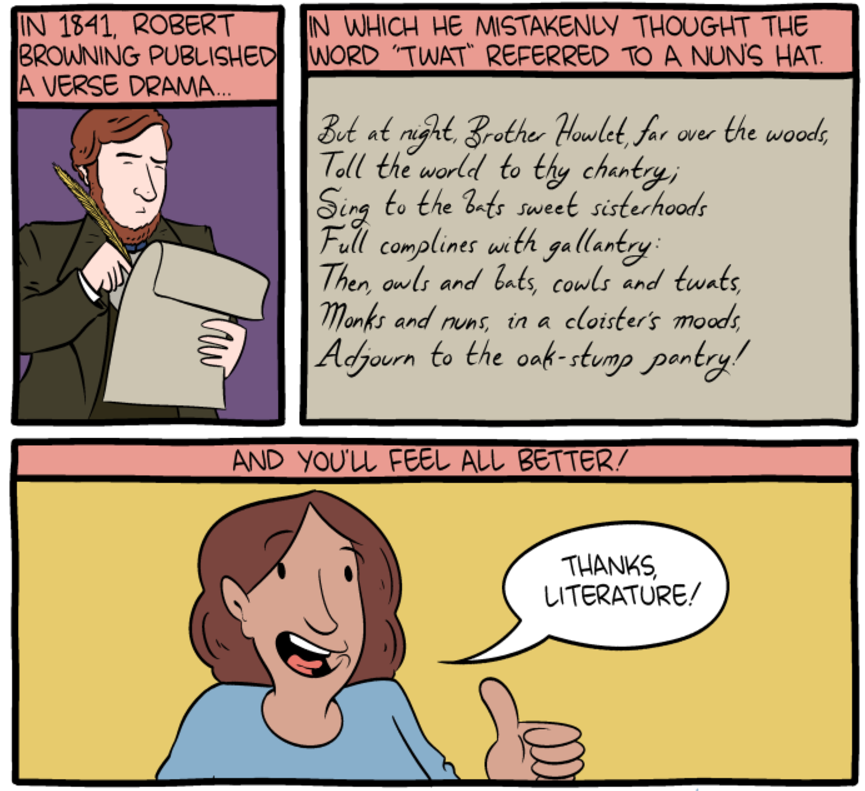 The mouseover title: "Or maybe that was just his cover story…" For the full story, see: "Twat v. Browning", 1/19/2005 "More on Browning, Pippa and all", 1/19/2005 The aftercomic: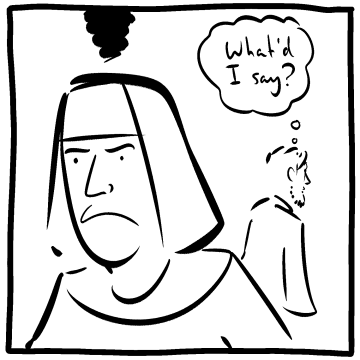 [Link]
The following useful sentence came up in one of the Russian Duolingo lessons I went through today: У неё меньше кошек, и это хорошо. This means, "She has fewer cats, and that is good." To me this suggests a whole backstory: There once was a woman who had really liked cats. Her family always had cats when she was growing … [Link]
To engage in war using false news and propaganda with scandalous and intriguing "clickbait" titles and links. Russian intelligence is engaged in a clickskreig to degrade western democracies.
[Link]
Dictionaria, according to its beta page, is "an open-access journal that publishes high-quality dictionaries of languages from around the world, especially languages that do not have a large number of speakers. The dictionaries are published not in the traditional linear form, but as electronic databases that can be easily searched, linked and exported." One of its editors, Martin Haspelmath, writes … [Link]
Archive
19 Feb 2018 18 Feb 2018 17 Feb 2018 16 Feb 2018 15 Feb 2018 14 Feb 2018 13 Feb 2018 12 Feb 2018 11 Feb 2018 10 Feb 2018 09 Feb 2018 08 Feb 2018 07 Feb 2018 06 Feb 2018 05 Feb 2018 04 Feb 2018 03 Feb 2018 02 Feb 2018 01 Feb 2018 31 Jan 2018 30 Jan 2018 29 Jan 2018 28 Jan 2018 27 Jan 2018 26 Jan 2018 25 Jan 2018 24 Jan 2018 23 Jan 2018 22 Jan 2018 21 Jan 2018 20 Jan 2018