Almost everyone uses language, so inevitably almost everyone thinks they are an expert in it. I don't consider myself an expert, though most of my work requires at least language competence and sometimes actual skill, but I do follow the blogs featured on this feeds page.
(If you are wondering where the translation-related feeds have all gone, I have put them on their own page.)
Most of the blogs represented here are in English, most of the time, but don't be surprised to find other languages used. Go with the flow – I occasionally find myself pleasantly surprised at how much I can grasp in languages I have never seen before.
Language On the Net
Arika Okrent (LH's favorite invented-language maven) alerted me to the latest issue of Lapham's Quarterly, whose theme is "Means of Communication." Not only does it have her own piece, "Body Language" ("From the wave to the shrug to the digitus impudicus, Arika Okrent breaks down the history and the subtleties of the ways we gesture"), which I urge you to … [Link]
The most recent Scenes From a Multiverse cleverly combines the intelligent design controversy with (an indirect form of) the Cretan liar's paradox: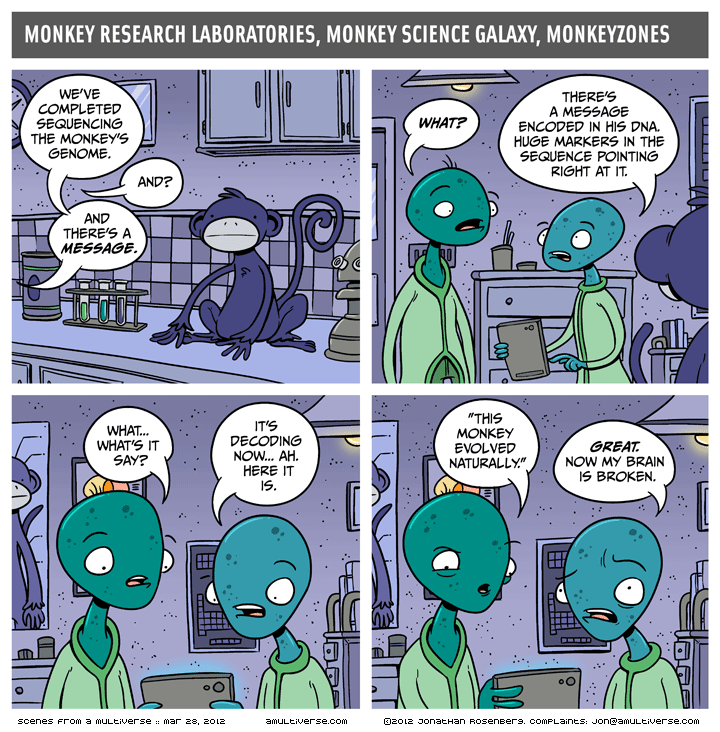 [Link]
One who gets so high that he or she begins to speak in a foreign language. Beth got so Rosetta Stoned last night she could effectively communicate with the cab driver!
[Link]
Under the rubric "Kerning 101: I rest my case on the importance of spacing", Toni Tan, Director of Cambria Press, sent me this photograph: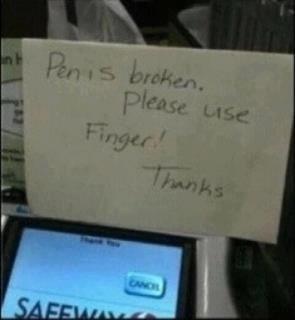 The source of the photograph is the Facebook feed of Star Trek's George Takei. One of his fans sent it to him. Truly, "Beneath the rule of men entirely great, The pen is mightier than the … [Link]
Archive
21 Feb 2018 20 Feb 2018 19 Feb 2018 18 Feb 2018 17 Feb 2018 16 Feb 2018 15 Feb 2018 14 Feb 2018 13 Feb 2018 12 Feb 2018 11 Feb 2018 10 Feb 2018 09 Feb 2018 08 Feb 2018 07 Feb 2018 06 Feb 2018 05 Feb 2018 04 Feb 2018 03 Feb 2018 02 Feb 2018 01 Feb 2018 31 Jan 2018 30 Jan 2018 29 Jan 2018 28 Jan 2018 27 Jan 2018 26 Jan 2018 25 Jan 2018 24 Jan 2018 23 Jan 2018 22 Jan 2018 21 Jan 2018