Odds and sods I look at regularly, just because they amuse me. I hope they do the same for you. Incidentally, I found this page's title on Greg Ross's Futility Closet (it's somewhere on this page) in a mini-article which also includes the delightful sentence in Icelandic: Barbara Ara bar Ara araba bara rabbabara. Ross points out that this, "besides being fun to say, is spelled with only three letters. It means "Barbara, daughter of Ari, brought only rhubarb to Ari the Arab."
[link] [21 comments] [Link]
[link] [61 comments] [Link]
[link] [77 comments] [Link]
[link] [33 comments] [Link]
[link] [78 comments] [Link]
[link] [25 comments] [Link]
[link] [25 comments] [Link]
[link] [64 comments] [Link]
[link] [73 comments] [Link]
[link] [65 comments] [Link]
[link] [27 comments] [Link]
[link] [35 comments] [Link]
[link] [87 comments] [Link]
[link] [34 comments] [Link]
[link] [25 comments] [Link]
[link] [66 comments] [Link]
[link] [44 comments] [Link]
[link] [53 comments] [Link]
[link] [22 comments] [Link]
[link] [19 comments] [Link]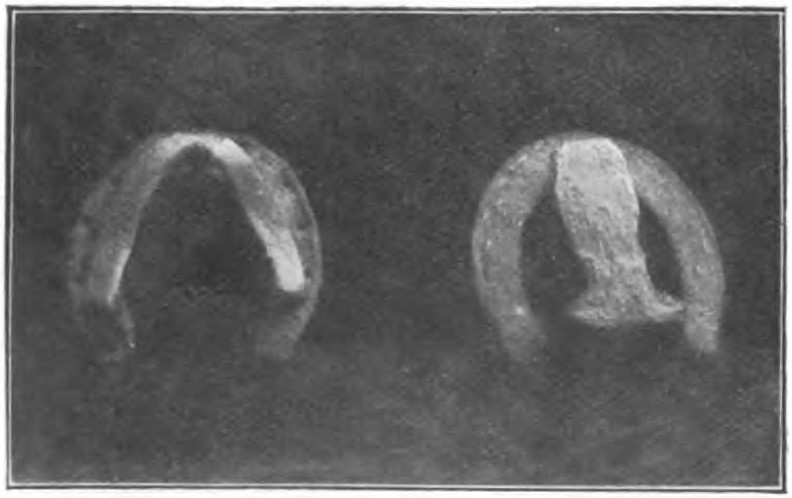 Miss Alice E. Lewis sent this curiosity to the Strand in 1903: These false horseshoes were found in the moat at Birtsmorton Court, near Tewkesbury. It is supposed that they were used in the time of the Civil Wars, so as to deceive any person tracking the marks. The one on the left is supposed to leave the mark of … [Link]
[link] [73 comments] [Link]
[link] [139 comments] [Link]
[link] [56 comments] [Link]
[link] [50 comments] [Link]
[link] [69 comments] [Link]
[link] [33 comments] [Link]
[link] [48 comments] [Link]
[link] [111 comments] [Link]
[link] [49 comments] [Link]
[link] [81 comments] [Link]
[link] [76 comments] [Link]
[link] [121 comments] [Link]
[link] [85 comments] [Link]
[link] [69 comments] [Link]
[link] [68 comments] [Link]
[link] [67 comments] [Link]
[link] [28 comments] [Link]
[link] [80 comments] [Link]
[link] [205 comments] [Link]
[link] [30 comments] [Link]
In 1968, Herschel Thornton of Atlanta, Georgia opened the world's first drive-thru funeral home. He called it a "mortatorium." The press dubbed it the "remains to be seen" funeral home.
It featured five windows in which bodies could be viewed from the comfort of one's car. Thornton noted, "Folks will be able just to drive by and view the last … [Link]
[link] [29 comments] [Link]
[link] [34 comments] [Link]
"You've got your bag, and I've got mine."
Their Wikipedia page. [Link]
[link] [148 comments] [Link]
[link] [91 comments] [Link]
[link] [20 comments] [Link]
Graph by: ThisPoisonedOne Tagged: lazy , morning , Pie Chart , waking up Share on Facebook
[Link]
Click here to make it bigger. Submitted by: (via rachels-venue) Tagged: web , gravity falls , relationships Share on Facebook
[Link]
Graph by: Mamzelle_Kat Tagged: Bar Graph , be quiet , laughing out loud , shh Share on Facebook
[Link]
In order to focus our efforts on the sites you all enjoy the most, we will no longer be updating GraphJam with new content. The last day with new content will be Thursday January 23.
Don't panic! Starting Friday January 24th, GJ will be completely randomizing the content daily. That means you'll get a completely random chance of … [Link]
Graph by: Unknown Tagged: Music , partner , compatible Share on Facebook
[Link]
Graph by: Unknown Tagged: classic , offensive , Pie Chart Share on Facebook
[Link]
Graph by: alliceinwonderllland Tagged: sunday morning , booze , worst Share on Facebook
[Link]
LoL by: matth6761 Tagged: bills , delivery , junk , mail , narnia , neighbor Share on Facebook
[Link]
Graph by: Unknown Tagged: internet , lol cats , not acceptable , Pie Chart , slow Share on Facebook
[Link]
Graph by: thekidscallmeblue Tagged: school , poor , wealth , books , library , rich people , tape Share on Facebook
[Link]
Graph by: Cineris Share on Facebook
[Link]
Graph by: markot9 Tagged: scary , hotel , shower Share on Facebook
[Link]
Graph by: skyywise Tagged: law , Lawyers , loans , money , Pie Chart , politics , school , ughghgh Share on Facebook
[Link]
Click here and read Popular Mechanic's full article on specific types of fatal accidents and show how they compare with all causes of death. Submitted by: (via Popular Mechanics) Share on Facebook
[Link]
Graph by: (via Pablo Stanley Art) Tagged: man , beatles , Bar Graph , song , yesterday Share on Facebook
[Link]
Graph by: Narthin Tagged: jokes , memebase , news , Pie Chart , timely Share on Facebook
[Link]
Graph by: swankgd Tagged: pie charts , smartphones , pause , bathroom , video games Share on Facebook
[Link]
Graph by: Unknown Tagged: care , computers , dont , internet , twitter Share on Facebook
[Link]
Graph by: Bendyrulz Tagged: barrier , best of week , path , success Share on Facebook
[Link]
Graph by: ThatGuy506 Tagged: empty , flow chart , food , fridge , hungry Share on Facebook
[Link]
[link] [79 comments] [Link]
[link] [136 comments] [Link]
[link] [28 comments] [Link]
[link] [45 comments] [Link]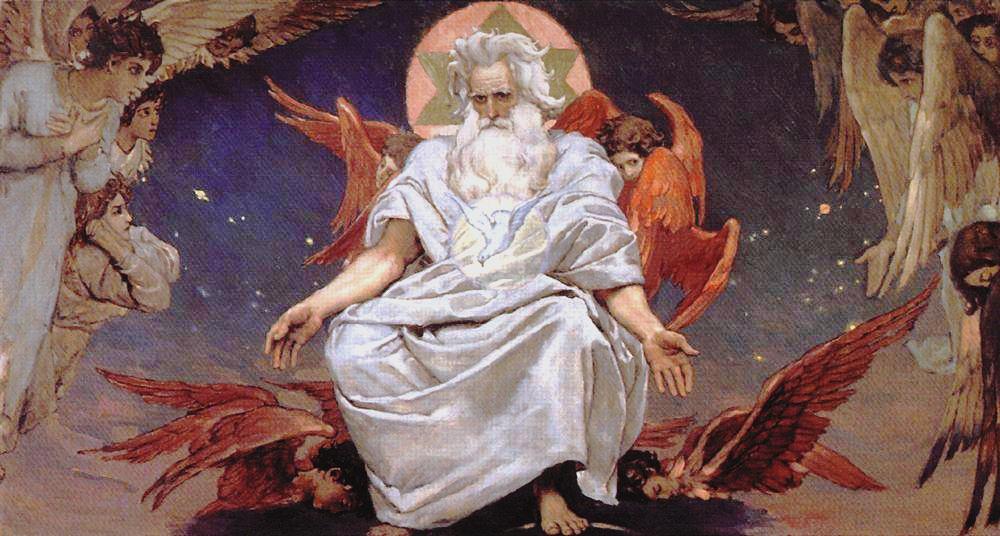 "If God wants us to do a thing, He should make his wishes sufficiently clear. Sensible people will wait till He has done this before paying much attention to Him." — Samuel Butler (from his notebook)
[Link]
[link] [158 comments] [Link]
[link] [56 comments] [Link]
[link] [17 comments] [Link]
[link] [66 comments] [Link]
[link] [73 comments] [Link]
[link] [58 comments] [Link]
[link] [47 comments] [Link]
[link] [17 comments] [Link]
[link] [44 comments] [Link]
[link] [42 comments] [Link]
[link] [17 comments] [Link]
[link] [68 comments] [Link]
[link] [59 comments] [Link]
[link] [32 comments] [Link]
[link] [21 comments] [Link]
[link] [7 comments] [Link]
[link] [53 comments] [Link]
[link] [19 comments] [Link]
[link] [131 comments] [Link]
[link] [80 comments] [Link]
[link] [57 comments] [Link]
Archive
21 Jan 2018 20 Jan 2018 19 Jan 2018 18 Jan 2018 17 Jan 2018 16 Jan 2018 15 Jan 2018 14 Jan 2018 13 Jan 2018 12 Jan 2018 11 Jan 2018 10 Jan 2018 09 Jan 2018 08 Jan 2018 07 Jan 2018 06 Jan 2018 05 Jan 2018 04 Jan 2018 03 Jan 2018 02 Jan 2018 01 Jan 2018 31 Dec 2017 30 Dec 2017 29 Dec 2017 28 Dec 2017 27 Dec 2017 26 Dec 2017 25 Dec 2017 24 Dec 2017 23 Dec 2017 22 Dec 2017 21 Dec 2017