Odds and sods I look at regularly, just because they amuse me. I hope they do the same for you. Incidentally, I found this page's title on Greg Ross's Futility Closet (it's somewhere on this page) in a mini-article which also includes the delightful sentence in Icelandic: Barbara Ara bar Ara araba bara rabbabara. Ross points out that this, "besides being fun to say, is spelled with only three letters. It means "Barbara, daughter of Ari, brought only rhubarb to Ari the Arab."
[link] [87 comments] [Link]
[link] [264 comments] [Link]
[link] [25 comments] [Link]
[link] [57 comments] [Link]
[link] [63 comments] [Link]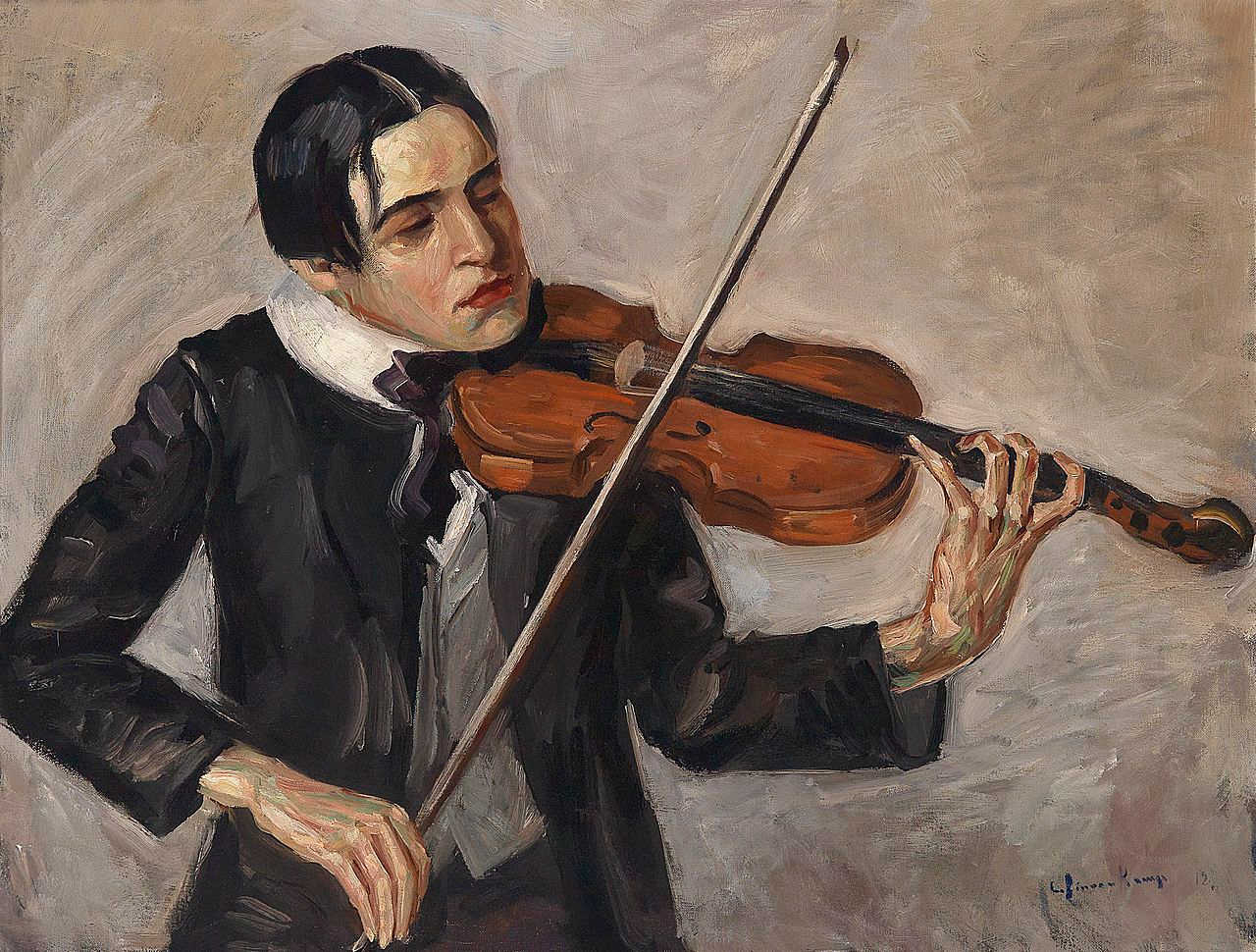 In this passage from Tennyson's Morte d'Arthur, the mail-clad Sir Bedivere carries his wounded king down to a lake by a narrow path along a cliff: Dry clash'd his harness in the icy caves
And barren chasms, and all to left and right
The bare black cliff clang'd round him, as he based
His feet on juts of slippery crag … [Link]
[link] [131 comments] [Link]
[link] [84 comments] [Link]
[link] [54 comments] [Link]
[link] [87 comments] [Link]
[link] [94 comments] [Link]
[link] [87 comments] [Link]
[link] [43 comments] [Link]
[link] [116 comments] [Link]
[link] [73 comments] [Link]
June 1996: A Danish mother, Pia Agergaard, won a 9-year court battle to be allowed to name her son Christophpher. The Danish courts had tried to prevent her using the unorthodox spelling, fearing it would have a detrimental effect on her son. They insisted she use Christopher or Christoffer instead.
Bismarck Tribune – June 13, 1996
In 2008, a Danish newspaper … [Link]
I have erased the thing being sold in this ad. But what possible solution is being touted for this man's incredible distress and misfortune?
Answer is here.
Or after the jump. [Link]
[link] [2225 comments] [Link]
[link] [50 comments] [Link]
[link] [24 comments] [Link]
[link] [178 comments] [Link]
[link] [15 comments] [Link]
[link] [40 comments] [Link]
[link] [82 comments] [Link]
[link] [83 comments] [Link]
[link] [67 comments] [Link]
[link] [130 comments] [Link]
All the facts you ever need to rationalize your meat-loving ways! Graph by: (via http://acidcow.com/) Tagged: best of week , delicious bacon , fatty , food , health , infographic , meat , pig Share on Facebook
[Link]
Graph by: Jaybow Tagged: car , mumbles , Pie Chart , radio , singing along , song Share on Facebook
[Link]
Graph by: Unknown Tagged: day , horror , movies , pee , Pie Chart , soda Share on Facebook
[Link]
Graph by: (via FilmDrunk) Tagged: explosion , explosions , Michael Bay , Pie Chart , transformers Share on Facebook
[Link]
Graph by: andreaaaaaxoxoxo Tagged: book fair , books , kids , Pie Chart , toys Share on Facebook
[Link]
Graph by: Unknown Tagged: coffee , cute , stereotypes Share on Facebook
[Link]
Pizza chart, not pie chart. Graph by: Unknown Tagged: meatballs , onions , pepperoni , Pie Chart , pizza , selfish , slices Share on Facebook
[Link]
Graph by: G-Fails Tagged: 3d , cgi , episode 1 , george lucas , Pie Chart , star wars Share on Facebook
[Link]
Graph by: Cacti Tagged: disney , scar , aladdin , villain Share on Facebook
[Link]
Source: Doghouse Diaries Graph by: Unknown Tagged: school , finals , grades , test , college , Pie Chart Share on Facebook
[Link]
Click the chart and see this interactive graph in full! Submitted by: (via brian ikeda) Tagged: Music , morrissey , Chart , lyrics Share on Facebook
[Link]
LoL by: Gllue22 Tagged: michael jackson , Music , pop , pop stars Share on Facebook
[Link]
ROFL, in MY Razzi!? Submitted by: Unknown Tagged: gangnam style , math nerds , Music , Video , youtube Share on Facebook
[Link]
Graph by: Unknown Tagged: credits , footage , funny , jobs , movies , names , reading , weird Share on Facebook
[Link]
Graph by: TallyHo Tagged: an extra u , British , color , Harry Potter , limey , Pie Chart Share on Facebook
[Link]
Graph by: hahamaster33 Tagged: diet , venn diagram , health Share on Facebook
[Link]
Graph by: markot9 Tagged: chances , lottery , Pie Chart Share on Facebook
[Link]
Graph by: aj1152 Tagged: file , windows , document Share on Facebook
[Link]
Graph by: Unknown Tagged: best of week , games , Pie Chart , trivial pursuit Share on Facebook
[Link]
Graph by: Toban0 Tagged: 99 problems , girlfriends , relationships , Pie Chart , Jay Z Share on Facebook
[Link]
Graph by: ParanoidPegasus Tagged: Memes , chimera , full metal alchemist Share on Facebook
[Link]
Graph by: FearRegret Tagged: big bang theory , college , IRL , physics , Pie Chart , truancy story Share on Facebook
[Link]
Graph by: Unknown Tagged: Steampunk , characters Share on Facebook
[Link]
Submitted by: (via Know Your Meme) Tagged: infographic , Video Share on Facebook
[Link]
Graph by: Pikaball Tagged: Bar Graph , car , cars , dogs , drive , kids , like , long , parents , rides Share on Facebook
[Link]
Graph by: Unknown Tagged: Bar Graph , loud , public , sneezing Share on Facebook
[Link]
LoL by: Luke.b Tagged: carrot top , chuck norris , comedy Share on Facebook
[Link]
Graph by: Dashtep_Pony Tagged: friends , food , Pie Chart , giving Share on Facebook
[Link]
[link] [141 comments] [Link]
[link] [43 comments] [Link]
[link] [50 comments] [Link]
[link] [78 comments] [Link]
[link] [27 comments] [Link]
[link] [84 comments] [Link]
Futility Closet is a full-time endeavor for me, and the website is supported entirely by its readers. If you value this site, please consider making a contribution to help keep it going. You can make a one-time donation on our Support Us page, or you can pledge a monthly contribution to get bonus posts and other rewards. Thanks for your … [Link]
[link] [90 comments] [Link]
[link] [392 comments] [Link]
[link] [32 comments] [Link]
[link] [39 comments] [Link]
[link] [22 comments] [Link]
[link] [101 comments] [Link]
[link] [13 comments] [Link]
[link] [15 comments] [Link]
[link] [37 comments] [Link]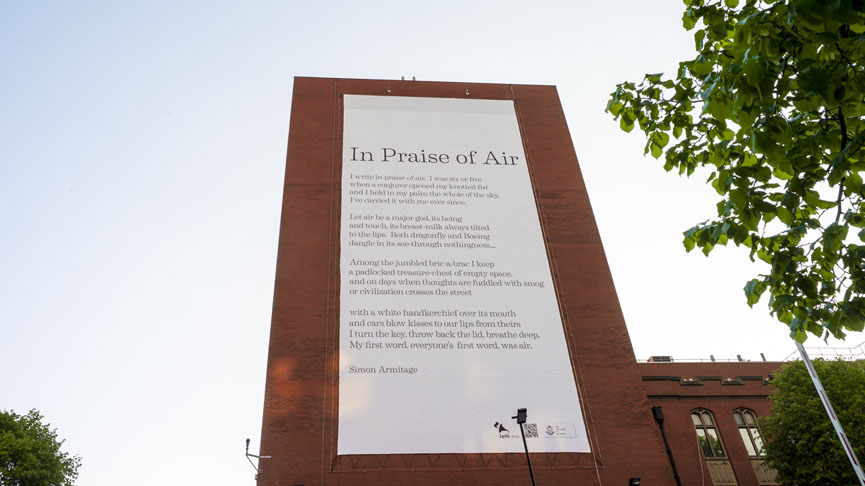 In 2014 England's University of Sheffield unveiled "the world's first air-cleansing poem," four stanzas by literature professor Simon Armitage that are printed on a 10-by-20-meter panel coated with particles of titanium dioxide that use sunlight and oxygen to clear the air of nitrogen oxide pollutants. "This is a fun collaboration between science and the arts to highlight a very serious … [Link]
[link] [52 comments] [Link]
[link] [49 comments] [Link]
[link] [23 comments] [Link]
[link] [38 comments] [Link]
[link] [28 comments] [Link]
Archive
19 Jan 2018 18 Jan 2018 17 Jan 2018 16 Jan 2018 15 Jan 2018 14 Jan 2018 13 Jan 2018 12 Jan 2018 11 Jan 2018 10 Jan 2018 09 Jan 2018 08 Jan 2018 07 Jan 2018 06 Jan 2018 05 Jan 2018 04 Jan 2018 03 Jan 2018 02 Jan 2018 01 Jan 2018 31 Dec 2017 30 Dec 2017 29 Dec 2017 28 Dec 2017 27 Dec 2017 26 Dec 2017 25 Dec 2017 24 Dec 2017 23 Dec 2017 22 Dec 2017 21 Dec 2017 20 Dec 2017 19 Dec 2017