Odds and sods I look at regularly, just because they amuse me. I hope they do the same for you. Incidentally, I found this page's title on Greg Ross's Futility Closet (it's somewhere on this page) in a mini-article which also includes the delightful sentence in Icelandic: Barbara Ara bar Ara araba bara rabbabara. Ross points out that this, "besides being fun to say, is spelled with only three letters. It means "Barbara, daughter of Ari, brought only rhubarb to Ari the Arab."
[link] [57 comments] [Link]
[link] [72 comments] [Link]
[link] [18 comments] [Link]
[link] [50 comments] [Link]
[link] [36 comments] [Link]
[link] [194 comments] [Link]
[link] [64 comments] [Link]
[link] [28 comments] [Link]
[link] [16 comments] [Link]
[link] [40 comments] [Link]
[link] [72 comments] [Link]
[link] [31 comments] [Link]
[link] [182 comments] [Link]
[link] [105 comments] [Link]
[link] [54 comments] [Link]
[link] [57 comments] [Link]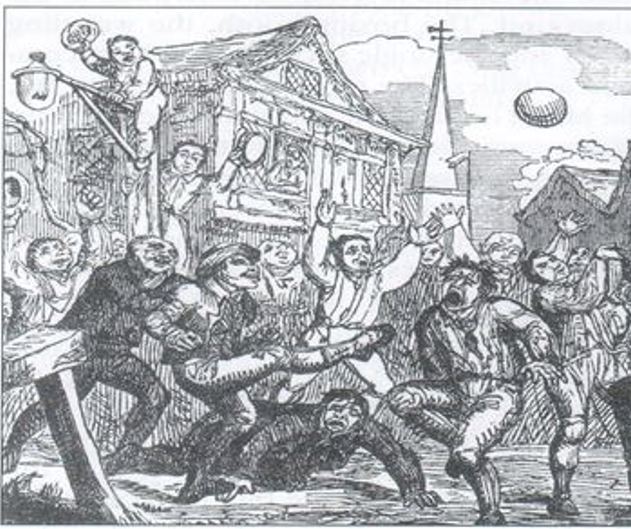 "Serious sport has nothing to do with fair play. It is bound up with hatred, jealousy, boastfulness, disregard of all rules and sadistic pleasure in witnessing violence: in other words it is war minus the shooting." — George Orwell, "The Sporting Spirit," 1945 "[It is] to be utterly abjected of al noble men in likewise, footballe, wherein is nothinge but … [Link]
[link] [50 comments] [Link]
[link] [202 comments] [Link]
[link] [145 comments] [Link]
[link] [86 comments] [Link]
[link] [95 comments] [Link]
[link] [3 comments] [Link]
[link] [16 comments] [Link]
[link] [131 comments] [Link]
[link] [14 comments] [Link]
A great dream that never came to fruition. In the early 1990s, the California artist Nicolino launched a project to string 10,000 bras across the Grand Canyon. First he needed to get 10,000 bras. Then he needed to get permission from the park service. He never got either.
Saint George Daily Spectrum – Nov 16, 1993
St. Louis Post-Dispatch – June 1, … [Link]
This seems to elide the whole issue of whether a stepchild SHOULD be treated badly! It's just a given!
Original ad here. [Link]
[link] [125 comments] [Link]
[link] [53 comments] [Link]
[link] [92 comments] [Link]
[link] [108 comments] [Link]
Do You Have What It Takes to Be An Hero? Graph by: (via Haragos) Tagged: best of week , comics , super heroes , super powers Share on Facebook
[Link]
Graph by: Unknown Tagged: amusement parks , constests , eating , losing , resting , rides , six flags , theme parks , waiting , walking , yelling Share on Facebook
[Link]
Don't be forever alone! Check out Memedates and find your nerdy someone-special Graph by: Unknown Tagged: cartoons , dating , forever alone , memedates , venn diagram Share on Facebook
[Link]
Graph by: Unknown Tagged: be happy , best of week , dont worry , flow chart , problems , song Share on Facebook
[Link]
Robots don't make you have awkward conversations. Graph by: Dr_Derp Tagged: self checkout , shopping , robots , Pie Chart , grocery store Share on Facebook
[Link]
Graph by: kirby7567 Tagged: Pie Chart , browser history , productive , homework Share on Facebook
[Link]
Graph by: xXPeaceLoveRockXx Tagged: columbus , europe , holidays , indigenous peoples , monday , Pie Chart , weekends Share on Facebook
[Link]
Graph by: (via Bite) Tagged: wtf , denim jackets , karaoke Share on Facebook
[Link]
Graph by: lms22s Tagged: amusement parks , lines , Pie Chart , rides Share on Facebook
[Link]
Graph by: markot9 Tagged: class , school , professor , college , Pie Chart Share on Facebook
[Link]
Submitted by: Unknown Tagged: facebook , friends , internet , social media , the infographics show , twitter , Video Share on Facebook
[Link]
Graph by: (via Daily Infographic) Tagged: food , infographic , Occupy Wall Street , pepper spray , police Share on Facebook
[Link]
Submitted by: Unknown Tagged: korean , foreign language , gangnam style , Pie Chart Share on Facebook
[Link]
LoL by: Tri_ngo Tagged: douchebags , friends , high school , people , teacher , teenage Share on Facebook
[Link]
Graph by: Unknown Tagged: best of week , bono , Music , song , u2 , venn diagram , with , without Share on Facebook
[Link]
Graph by: chibi-kat Tagged: bowls , cups , eating , food , life , soup , venn diagram Share on Facebook
[Link]
Graph by: kveprek Tagged: eggnog , christmas , diet , december , holiday , cookies , Pie Chart Share on Facebook
[Link]
Submitted by: Unknown Tagged: doge , calculator Share on Facebook
[Link]
Graph by: Tagged: 4chan , childhood , Pie Chart , Rule 34 Share on Facebook
[Link]
Graph by: buckles_b (via Bite) Tagged: ninja turtles , venn diagram , TV , cowabunga Share on Facebook
[Link]
Graph by: EpicFail1993 Tagged: big , candy bar , fun , king , kit kat , level , regular , size , small Share on Facebook
[Link]
Graph by: CrazyCalvinWilliams Tagged: studying , tests , math tests , venn diagram , graphs , math , funny Share on Facebook
[Link]
[link] [207 comments] [Link]
[link] [58 comments] [Link]
[link] [67 comments] [Link]
[link] [21 comments] [Link]
[link] [164 comments] [Link]
[link] [29 comments] [Link]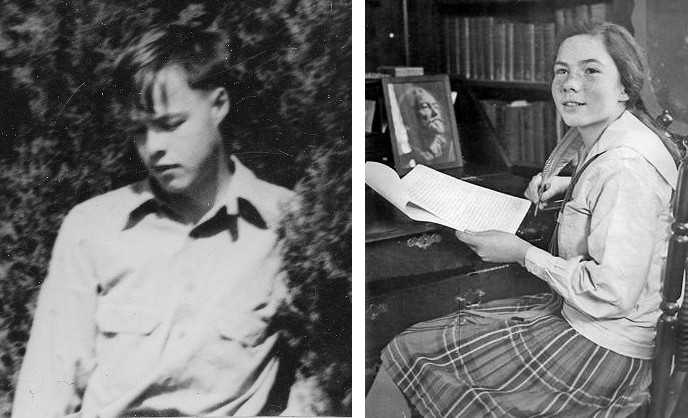 Everett Ruess and Barbara Newhall Follett were born in March 1914 at opposite ends of the U.S. Both followed distinctly unusual lives as they pursued a love of writing. And both disappeared in their 20s, leaving no trace of their whereabouts. In this week's episode of the Futility Closet podcast we'll describe the brief lives of two promising young authors … [Link]
[link] [102 comments] [Link]
[link] [83 comments] [Link]
[link] [71 comments] [Link]
[link] [106 comments] [Link]
[link] [99 comments] [Link]
[link] [74 comments] [Link]
[link] [74 comments] [Link]
[link] [38 comments] [Link]
[link] [122 comments] [Link]
[link] [14 comments] [Link]
[link] [37 comments] [Link]
Archive
19 Jan 2018 18 Jan 2018 17 Jan 2018 16 Jan 2018 15 Jan 2018 14 Jan 2018 13 Jan 2018 12 Jan 2018 11 Jan 2018 10 Jan 2018 09 Jan 2018 08 Jan 2018 07 Jan 2018 06 Jan 2018 05 Jan 2018 04 Jan 2018 03 Jan 2018 02 Jan 2018 01 Jan 2018 31 Dec 2017 30 Dec 2017 29 Dec 2017 28 Dec 2017 27 Dec 2017 26 Dec 2017 25 Dec 2017 24 Dec 2017 23 Dec 2017 22 Dec 2017 21 Dec 2017 20 Dec 2017 19 Dec 2017